Monetary-Financial Consulting Presentation Template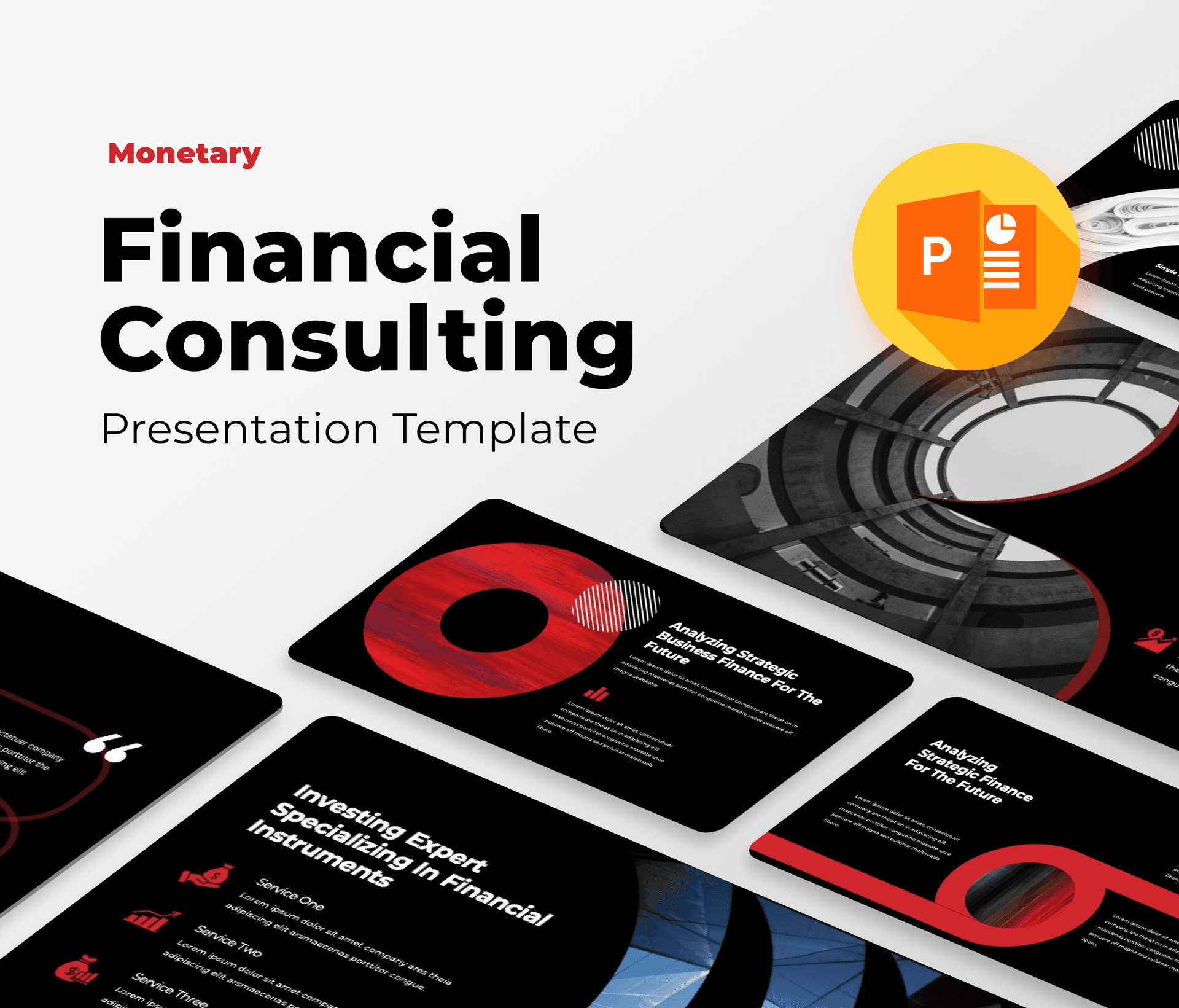 Monetary-Financial Consulting Presentation Template meticulously crafted to elevate your financial consulting presentations to new heights of professionalism and effectiveness. Designed with the expertise of industry-leading financial consultants, this template encapsulates the essence of clarity, precision, and visual appeal.
With its sleek and modern design, the template provides a captivating visual experience that keeps your audience engaged from start to finish. Each slide is carefully laid out to convey complex monetary and financial concepts in a simplified manner, ensuring that even the most intricate information is easily digestible.
The template offers a comprehensive range of pre-designed slides, including financial data analysis, investment strategies, risk management, and more. Its intuitive customization options allow you to effortlessly personalize the template to match your brand identity and unique requirements. Whether you're delivering a pitch to potential clients, conducting internal training, or presenting at conferences, this template equips you with a powerful tool to make a lasting impression.
Unlock the potential of your financial consulting presentations today by downloading our "Monetary-Financial Consulting Presentation Template" and take your professional image to the next level.
Download it now!
Features:
30 unique slides.
Dark and light background.
16:9 aspect ratio (HD screen).
Based on the master layout.
10 premade color
light and dark backgrounds
all elements are fully editable.
easy drag and drop image.
free fonts file used.
fast and free support
Want Custom Designs?
Get your presentation custom designed by us, starting at just $5 per slide, based on this template or any other style needed
Request for $5