Customer Touch Points PowerPoint Template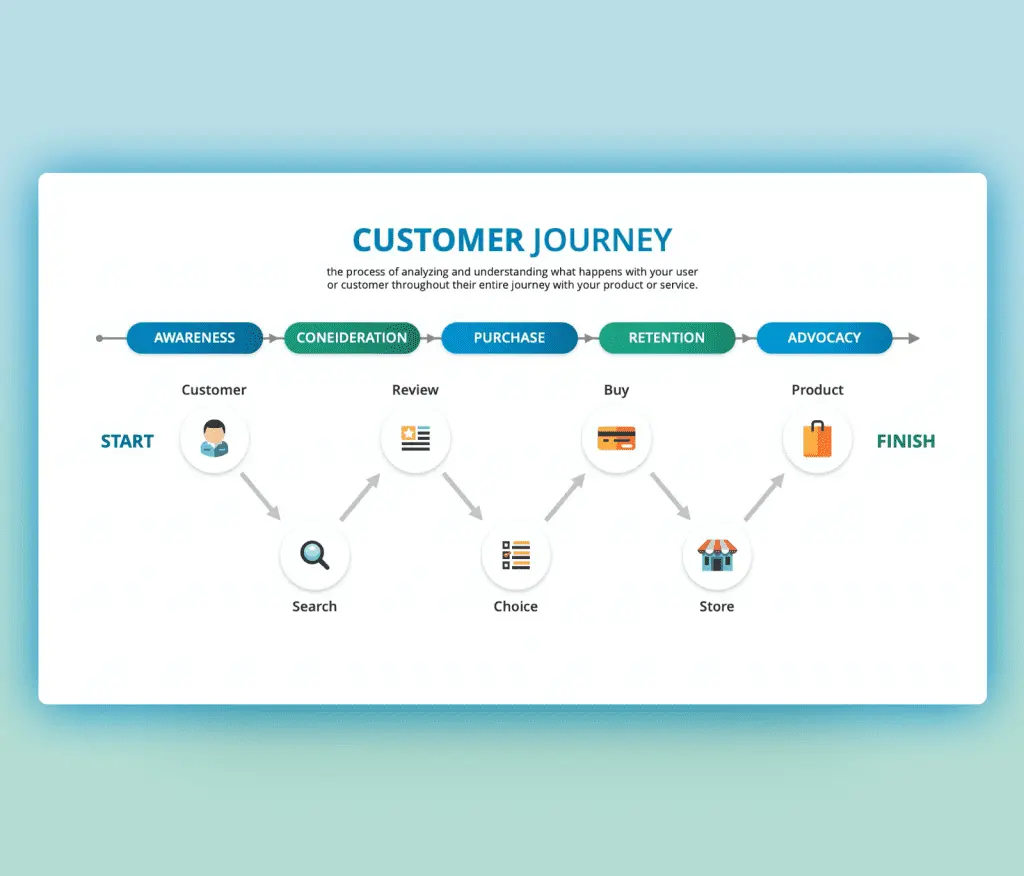 Customer touchpoints PowerPoint template is added to our wide collection of customer relationships PowerPoint slides. Customer touchpoints templates are all about representing and showing the main road a customer would take to reach your product or services. Customer Touchpoints simply are a representation of the important steps and interactive sequence that happens along the customer's journey. In other words, they create a complete picture of the average customer experience with your goodies.
Touchpoints are the relationship between a business and a customer that grows during the customer's journey. These significant moments affect customer experience, so as well as customer decisions and how they perceive your brand and they also affect brand reputation. To consider the main touchpoints on a customer map, you can try out our very cool template. Such a step puts some light on opportunities that you can optimize during your customer journey.
This customer touchpoints PowerPoint template is a slide that contains icons that represent the stages and stops your customer pass by or makes. Starts with the entry start, then, search, Review, choice, Buy, store reaching the finish.
Then at the top section, you will find a line that contains the main funnel parts
Awareness
Consideration
Purchase
Retention
Advocacy
You can use this slide for reporting and presenting. Edit the elements around to have the targeted outcome that fits your style, needs, and the use of it. All icons are vectors so you can totally edit them and change their color and size. Play around with the color theme too. Download our free customer touchpoints ppt slide now
Want Custom Designs?
Get your presentation custom designed by us, starting at just $5 per slide, based on this template or any other style needed
Request for $5