Free Convergent Infographic with Curved Arrow PPT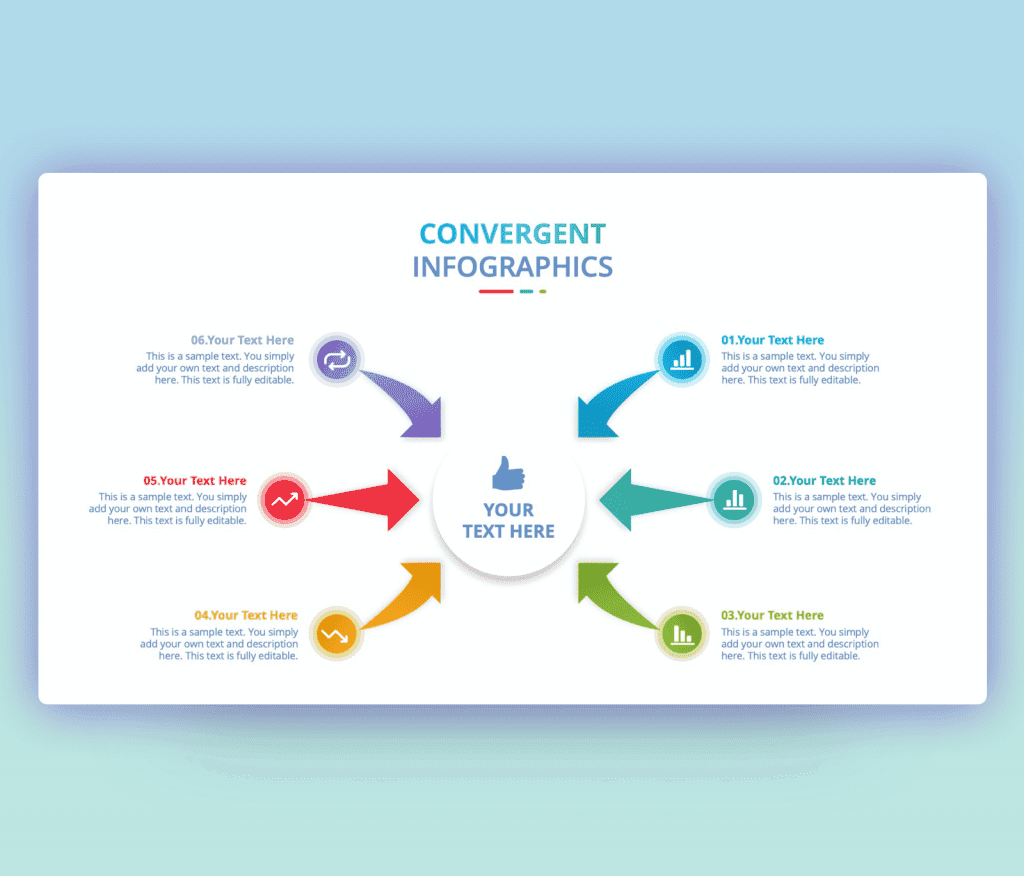 The great thing about infographics is that it tells the information simple and straight. That's why we are trying to innovate and create constant new infographic templates. Introducing a Free Convergent Infographic PowerPoint template that is designed to help add professional aspect to your content.
A Convergent infographic design that contains six Curved Arrows that can demonstrate certain points, steps or departments. Each Curved Arrow has it's color which is totally able to change.
The whole slide is able to be customized. Color themes and fonts are changeable. If you are looking for more designs like this, you can check our collection. Download this Free Convergent Infographics PowerPoint template now.
also, check our best recent infographics PowerPoint templates
Want Custom Designs?
Get your presentation custom designed by us, starting at just $5 per slide, based on this template or any other style needed
Request for $5