Customer Journey to Store PowerPoint Template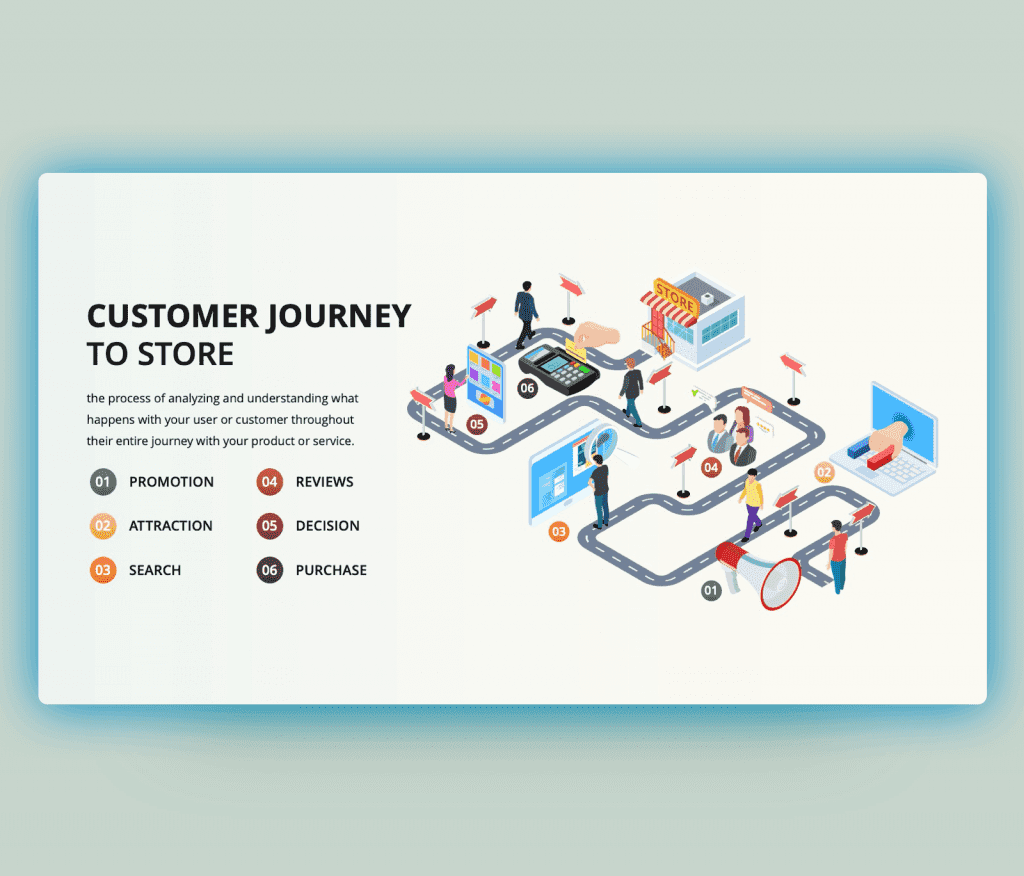 Customer Journey to Store PowerPoint Template designed to fit creative and professional standards. Adding to our customer journey PowerPoint slides a new roadmap template that reflects on customer flow to reach your product or services. This customer journey map ppt can be used in different situations, adding it to a customer service PowerPoint presentation, sharing the process with your team plus using it as a visual tool for a brochure or guide book.
The reality is there are unlimited ways to use good and creative design, we just inspire you. As it is noticed now, this design can be used as an introduction to customer report documentation.
With a road line to carry the stages, a customer passes through to reach the endpoint of conversion. Each stage or step is represented by an icon to demonstrate it visually.
A design that focuses on the process of analyzing and understanding what happens with your customer throughout their entire journey with your product or service.
Promotion
Attraction
Search
Review
Decision
Purchase
The Customer Journey to Store PowerPoint Template is totally editable and can be adjusted to fit your needs and style. You can Pick different colors theme from the color palette and different font from the font list so they meet your brand guidelines. All icons are vector so you can edit them or replace them, it's totally up to you.
Download customer journey map PowerPoint template now and have an outstanding visual to present your content Check out our other very cool customer journey PPTslide
Want Custom Designs?
Get your presentation custom designed by us, starting at just $5 per slide, based on this template or any other style needed
Request for $5