Fishbone Diagram Template for PowerPoint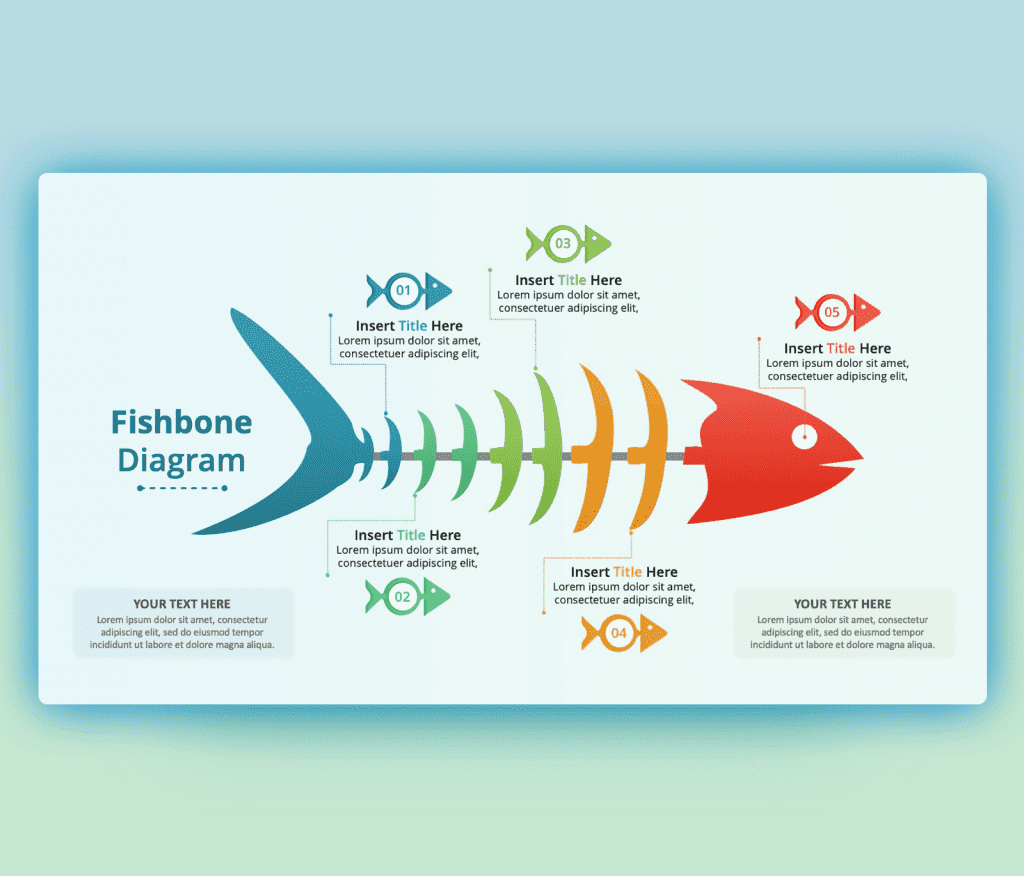 Fishbone Diagram Template for PowerPoint to download and add to your visual sets. Such a slide a visual too that helps you and your team. A team can use this fishbone diagram template PowerPoint to explore and search the potential causes of an issue. The user of this ppt template can solve problems in an effective way. Starting with brainstorming ideas, organizing them into groups to understand the root causes of the problem. A Fishbone Diagram is especially useful when you have a shortage of quantitative data, You can totally rely on the experience in the room. A fishbone diagram ppt modern and professional.
This Fishbone Diagram Template is a colourful and modern template to inspire your team. With the main timeline represented in the big fish and the causes represented by the small fishes swimming around it. Using these vibrant prime colors is a way to attract the eye of the viewer. But since we are talking about a PowerPoint slide, it means you can totally control how it looks. Changing the colors, fonts, and placements of the icons. You can play around with its elements and create a whole new outcome that fits your style and preferred feel.
Download it now and check our fishbone diagram collection.
Want Custom Designs?
Get your presentation custom designed by us, starting at just $5 per slide, based on this template or any other style needed
Request for $5