Travando (Travel Agency Presentation)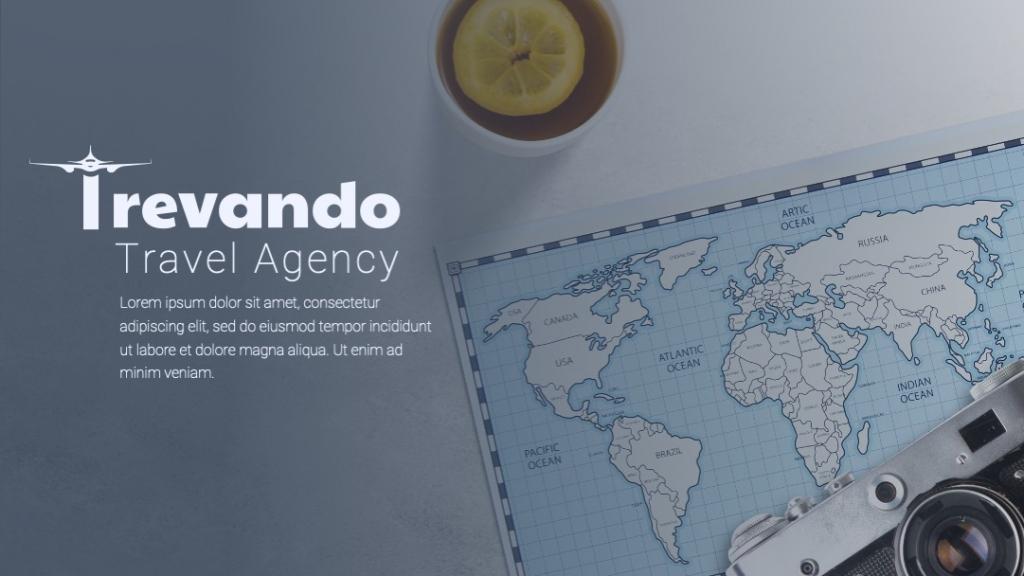 Travando (Travel Agency Presentation) is a professional template that informs your audience about services offerings, structure, travel guidelines, most popular travel destinations, resources, online travel booking, etc. Moreover, it covers the mission, vision, Strengths, weaknesses, opportunities, threats, tours, and best services, best portfolio offered by our agency. Our Travando Travel Agency Presentation template is the best tool you can utilize. This template is characterized by elegant design, impeccable features, and impressive functionality to drive engagement & revenue for your travel agency company.
Furthermore, it elaborates more on these travel packages and discusses the activities involved in each of them. You can also showcase your company's expertise in it. It's fully editable so you can make all necessary changes like font size, color& background…etc. Present your ideas and showcase your data with our striking slide templates!
Example of included content:
Introduction.
Our Agenda.
Choose your vacation.
Join us.
Guidelines for travel.
Our vision.
Our mission.
Choose your package.
Check in on your vacation.
Most popular destinations in Europe.
CEO.
Our team.
Break Slide.
Our strengths.
Our weakness.
Our opportunities.
Our threats.
Our best services.
Our best portfolio.
Our contacts.
Scan our QR code.
Any questions.
Thank you.
Want Custom Designs?
Get your presentation custom designed by us, starting at just $5 per slide, based on this template or any other style needed
Request for $5