Project Budget Table PowerPoint Template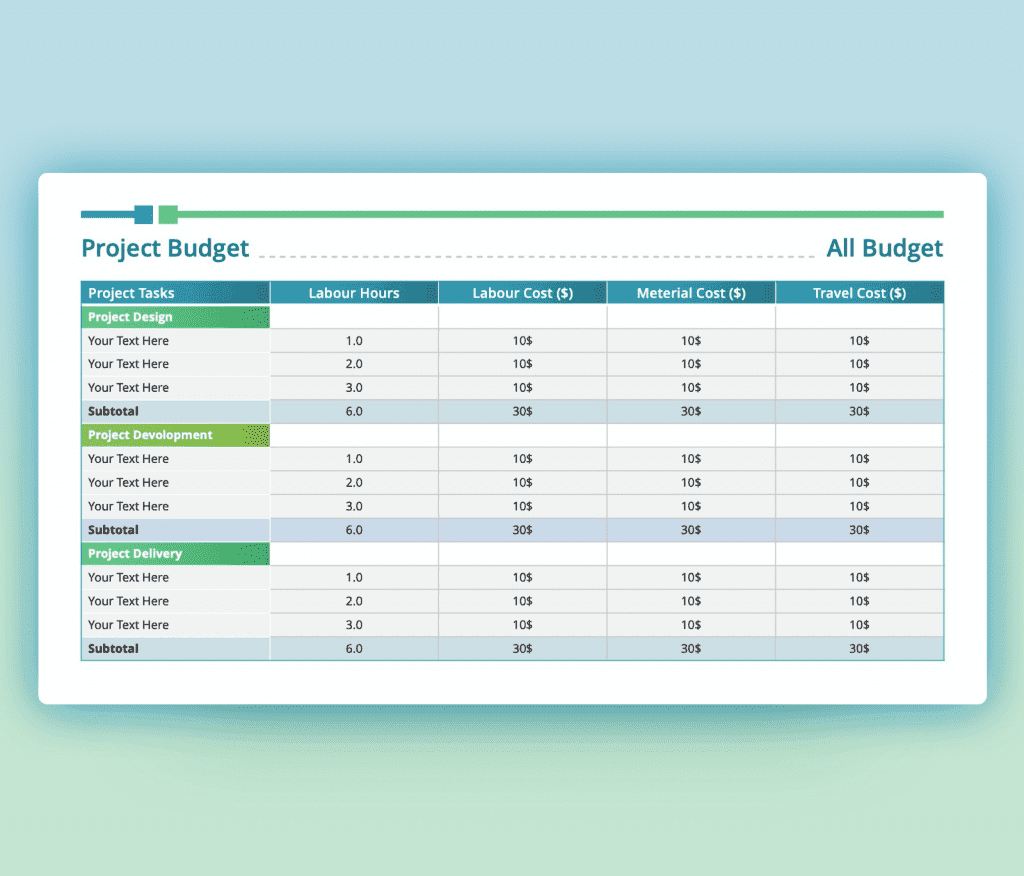 If you are looking for Project Budget Table PowerPoint Template, look no further. A well designed and business-related PowerPoint template is available now. A project budget is simply the financial details of your project. We talk here about the estimated money you will need to take this project to life. All kinds of resources and expenses should be considered. In order to track such sensitive data, you need a clean and detailed design that can be easily customized. Such numeric data needs organizing and wide-open eyes.
At Premast we designed a project cost template PowerPoint in table formate to lay out your process and the money prospect of each step on the way. As you see this table design is sectioned for five columns which you can add to or remove from by the way. Vertically the table is sectioned in three main sections, project design, project development, and project delivery. With many rows to support each step, and again you can customize the rows too.
We know that each project is different and we all around different fields create numbers of projects in order to develop our businesses, that's why we recommend using Project Budget Table PowerPoint Template. It is fully customized and you can apply it on multiple projects to have accurate presenting or tracking. Different color themes and fonts type are available to choose from. All elements are vector and can be totally edited. Download this Project Budget PPT now for free and enjoy a professional design.
also, you can check more modern business slides and presentations
.
Want Custom Designs?
Get your presentation custom designed by us, starting at just $5 per slide, based on this template or any other style needed
Request for $5