Brand Guideline Builder PowerPoint Presentation Template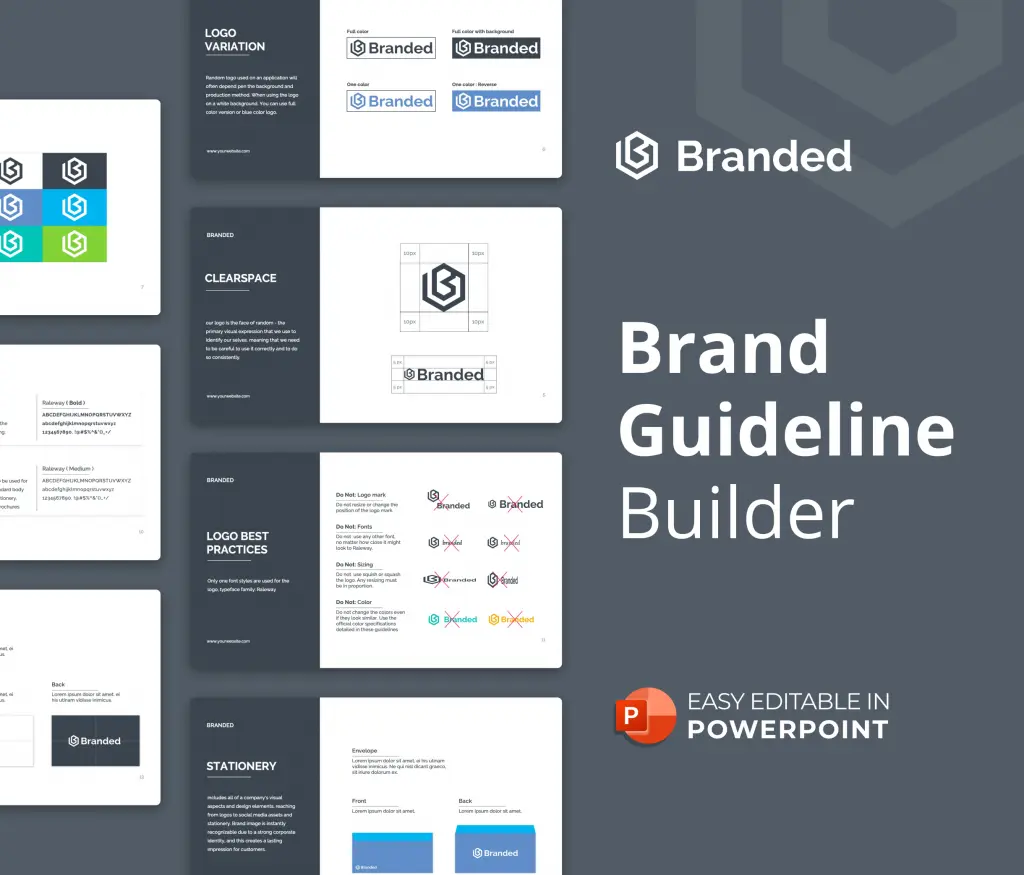 Brand Guideline Builder PowerPoint Presentation Template to present your logo perfectly. You can use this template to share your brand guidelines with other interested parties. And if you are a designer you can totally use it to introduce your branding designs to your customers. The key with this PowerPoint template is its professional and got all the widgets that you may need to present your creative branding project. It's a minimal style template that fits different preferences and goes with any color palette you may use.
This Brand Guideline Builder PowerPoint Presentation Template includes the perfect toolkit for your brand guideline builder. It contains widgets such as labels and sticky notes to help you add comments, notes, and descriptions. It's easier to communicate adding these extra tools where you explain how to use your brand and what is your recommendations. This brand guidelines ppt template also includes charts and graphs to demonstrate data about the brand or any other related information. Plus some icons to rate and support your brand.
You can totally customize your template to fit all your needs and standards. All elements are editable can be adjusted to meet your preferences. You can recolor, resize, and rearrange.
Download it now and check out our other Templates.
Features
15 unique slides.

Fully Editable.

Free Fonts.

Flexibility of Use.

Easy to Learn and Understand.

Comes with Widgets.

Colorful Sticky notes and labels.

Dark and light themes.

24/7 Fast Support.
Want Custom Designs?
Get your presentation custom designed by us, starting at just $5 per slide, based on this template or any other style needed
Request for $5