Organization Team Chart PowerPoint Template PPT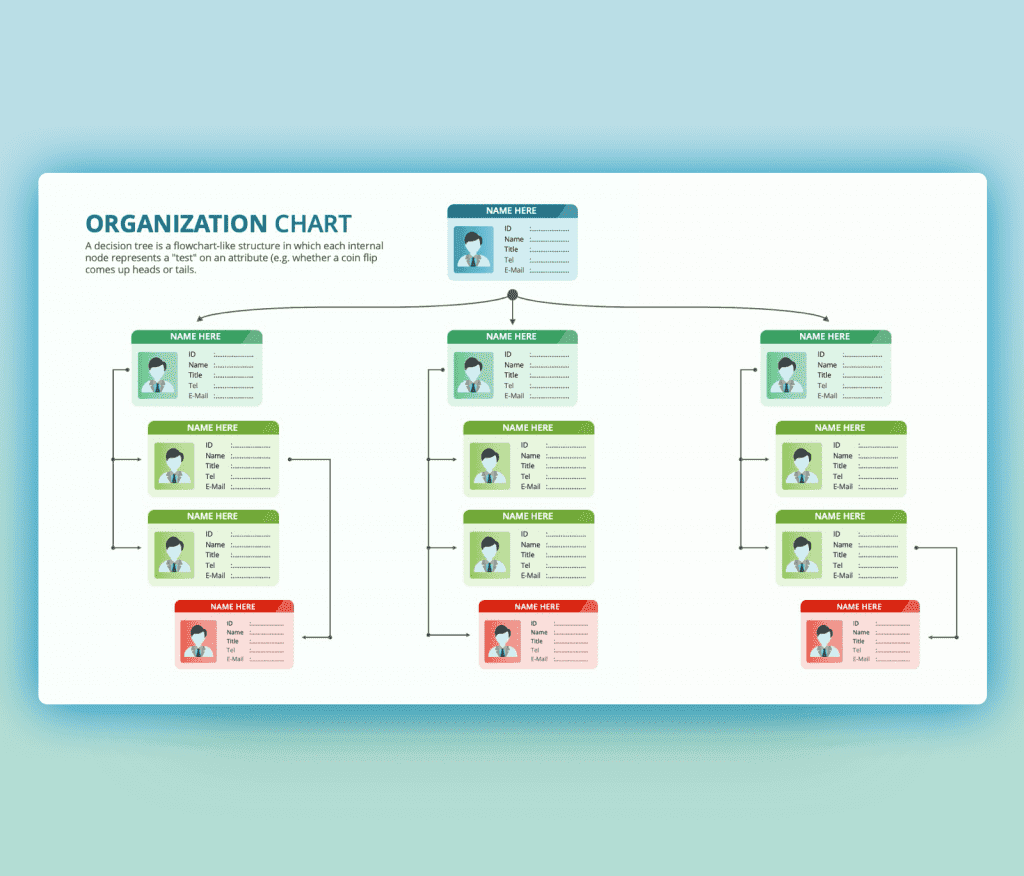 Organization Team Chart PowerPoint Template PPT is ready to plan your team. Introducing a sleek design that helps to organize and plan your team out. In order to create a structure for a team, you need to set and point out their job descriptions and level of management and you need to present this structure to our outstanding PowerPoint slide. Using visual tools makes it easier to deliver organized and direct information. You can use this Organization team structure ppt to create a structure to a team working on a certain project, a department inside an organization, or a whole company.
As shown in Premast Organization Team Chart PowerPoint Template PPT, it is a simple design with a leader or a manager card as a starter, with three arrows representing different specifications. Each column contains four cards for each teammate or employee. Each color represents a level of management and employment to make it easy to identify each employee's role. You can include this slide in an HR plan for example.
If you are wondering, can you make some changes?! YES, you can fully edit this PowerPoint slide to fit your style and needs. You can control how many cards included in the design. Change colors and font choices to meet your brand guidelines. You can go smart with Organization Team Chart and use it for different situations among your team. Check it out and download it now, don't forget to share it.
Want Custom Designs?
Get your presentation custom designed by us, starting at just $5 per slide, based on this template or any other style needed
Request for $5