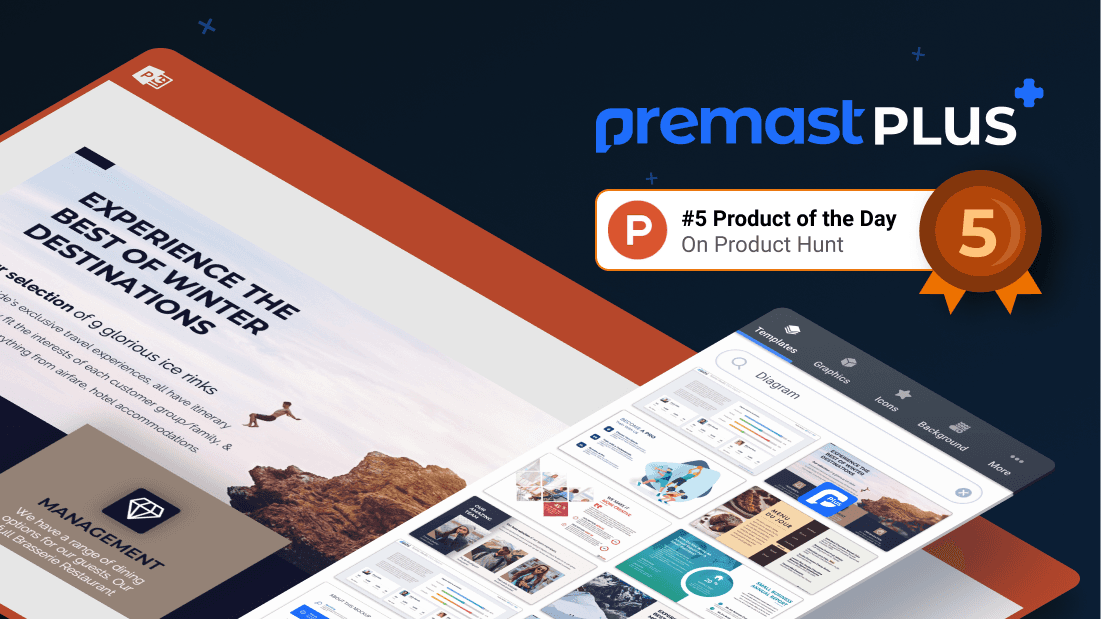 Premast Plus: Create Stunning Presentation in a Snap! PowerPoint Add-in
Omnia Abdelgawad
Premast Plus Add-in, our newest production. A design tool that saves you the hassle of searching, it inspires you to stay in one place and create Professional and unlimited PowerPoint designs. Plus contains tons of templates, graphics, icons, and images all editable for fast and effortless results. Simply this PowerPoint add-in makes it easy to access professionalism when t comes to create PowerPoint presentations.
Premast Plus is an idea that we brought to life out of need. It all started when we realized how much people with no professional designers' experience need to control and create their own content. Creating a comprehensive platform seemed to be the perfect and most effective thing to do, so we did it!
Months in the making, great effort, and complete dedication produced a comprehensive tool that we plan to develop continuously. The main perk of using Premast plus is you where a professional glasses while creating your presentation, to produce the desired outcome.
Before getting into how and why you would LOVE to use Premast Plus, we want to share how happy we are to announce that we get featured as 5th product of the day on Product Hunt this week. It was a great pleasure to find such support and believers for the idea of Plus.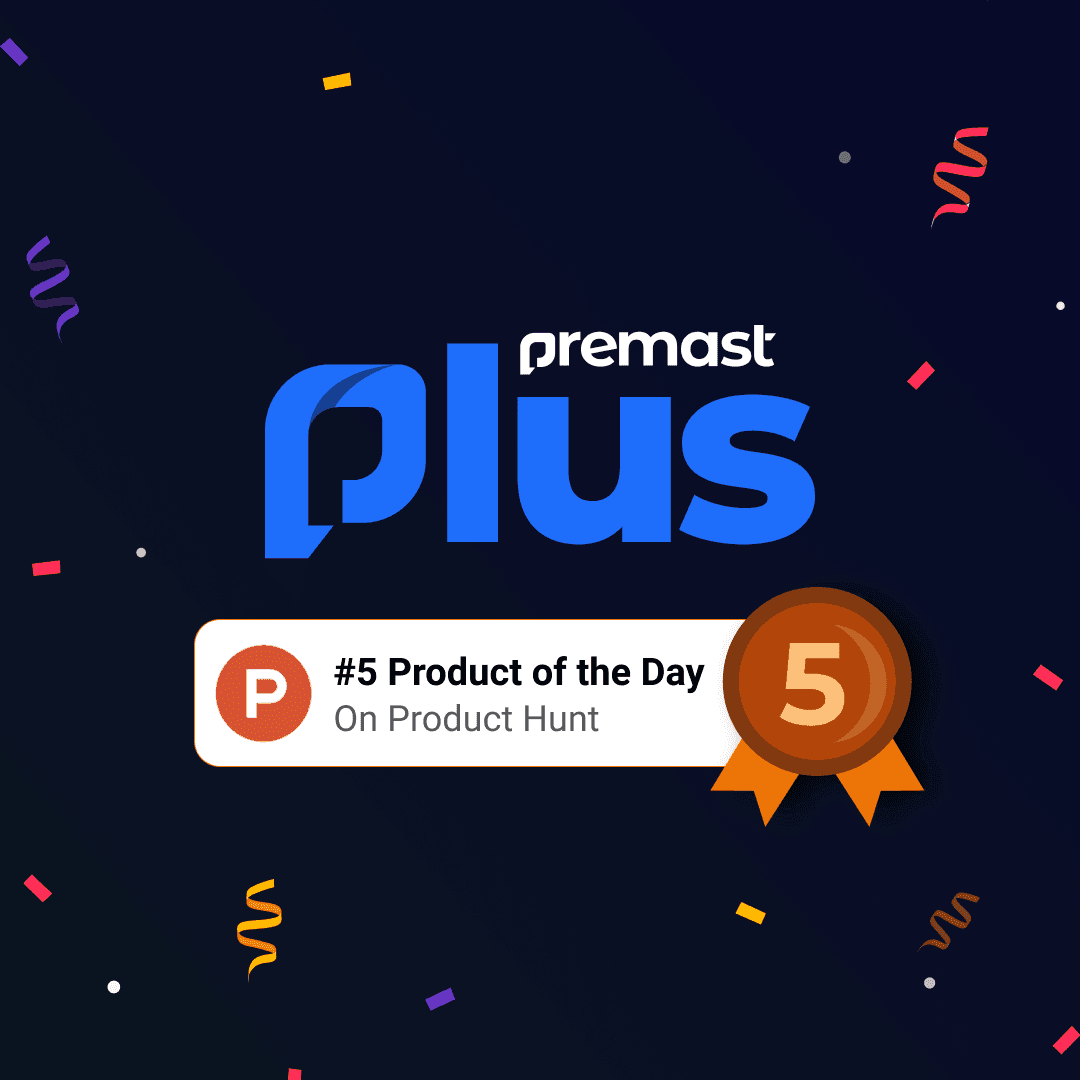 The idea here is to provide the user of this PowerPoint Add-in with a wide range of options to choose from and a lot of opportunities to even create more options for themselves. As we not only creating templates, icons, graphics, and images for you to use but we also giving you the opportunity to edit and control how these design assets are used or turned out to be.
Premast Plus Add-in Includes:
1- PowerPoint Templates
Create a professional presentation with ready-made templates. You can choose from a library of infographics, business, diagrams, medical, and dashboard slides template designed by visual communication experts who thoughtfully create temp[lates on-trend. Wherever your ideas take you, you might just get there faster with our ready-made slides and test professional PowerPoint presentations.
2- Graphics
Graphics help you to Visualize your data with amazing illustrations graphics. Be able to tell impactful data-driven stories, colorful slides to please the eyes, and direct messages delivery using amazing ready-made Vectors and graphics perfect for every design. All ready to go and editable within PowerPoint.
3-
Icons
Icons are those little touches that flip your design around. Premast plus providing you with free fully editable Icons Use icons, shapes, and elements with ease. Choose from thousands of icons for your designs. All Icons in SVG format and editable within PowerPoint. create unlimited.
We are planning to create more and more elements. expanding it to include images. Premast Plus is an idea that can grow and develop, we are already working on developing our PowerPoint add-in.
---
Premast Plus is everywhere you go, you can find it in (Mac, Windows, and online) PowerPoint.

---
In a matter of a week after getting featured as product number 5 of the day on Product Hunt, we reached out to +2000 users. So bright and driven feeling right now. We are working our PowerPoint add-into put all of our ideas and experiences into a tool that inspires you to create PowerPoint presentations. All websites and articles mentioned increased our feeling of responsibility to get this right and efficient as much as possible.
At the end we just want to say that The main added value for Premast Plus is simply empowering people who don't have the needed experience to create presentations or people who don't have enough time to create presentations to have access to a professional set of ready-made templates and design elements inside the PowerPoint itself, you just add this plugin to your PowerPoint and with one click you can create unlimited presentation designs
Premast Plus Includes
– Professional ready-made templates that you can edit
– Outstanding Graphics to visualize your content
– A variety of Icons
– Unique Images
– Different categories of content
– Unlimited Options to create PowerPoint designs.
Spread the word
Start for free.
Design, manage and share your Presentation and branded content