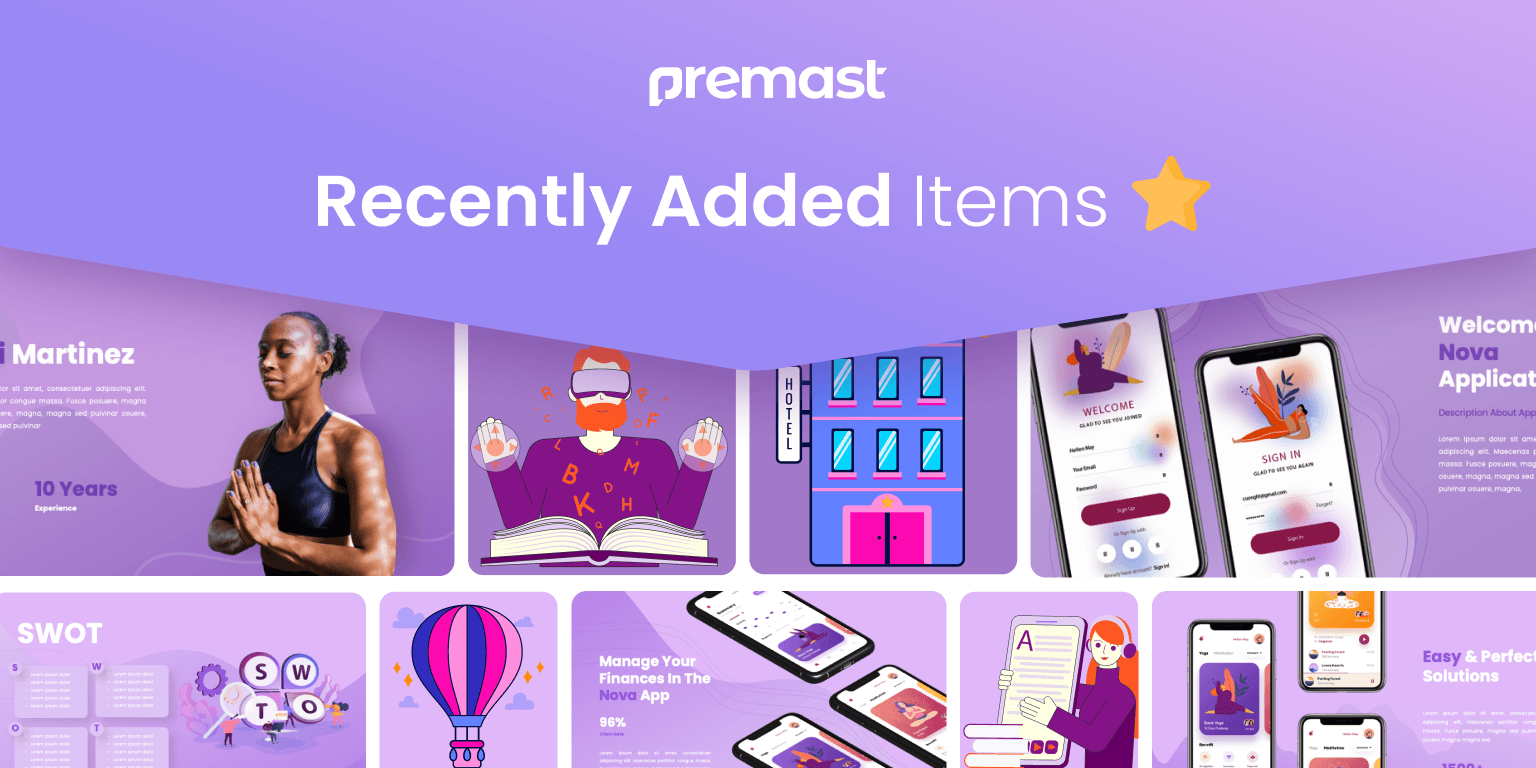 At Premast, we think presentations shouldn't be boring. That's why we work hard to give you the latest and coolest designs in our collection of presentation templates and graphics. Whether you want a modern look or eye-catching graphics for your slides, we have what you need to impress your audience.
Your presentations are your chance to show off and leave a mark. With our always-growing collection, you can stay updated and create presentations that really stand out.
NOVA – Mobile App Presentation Template.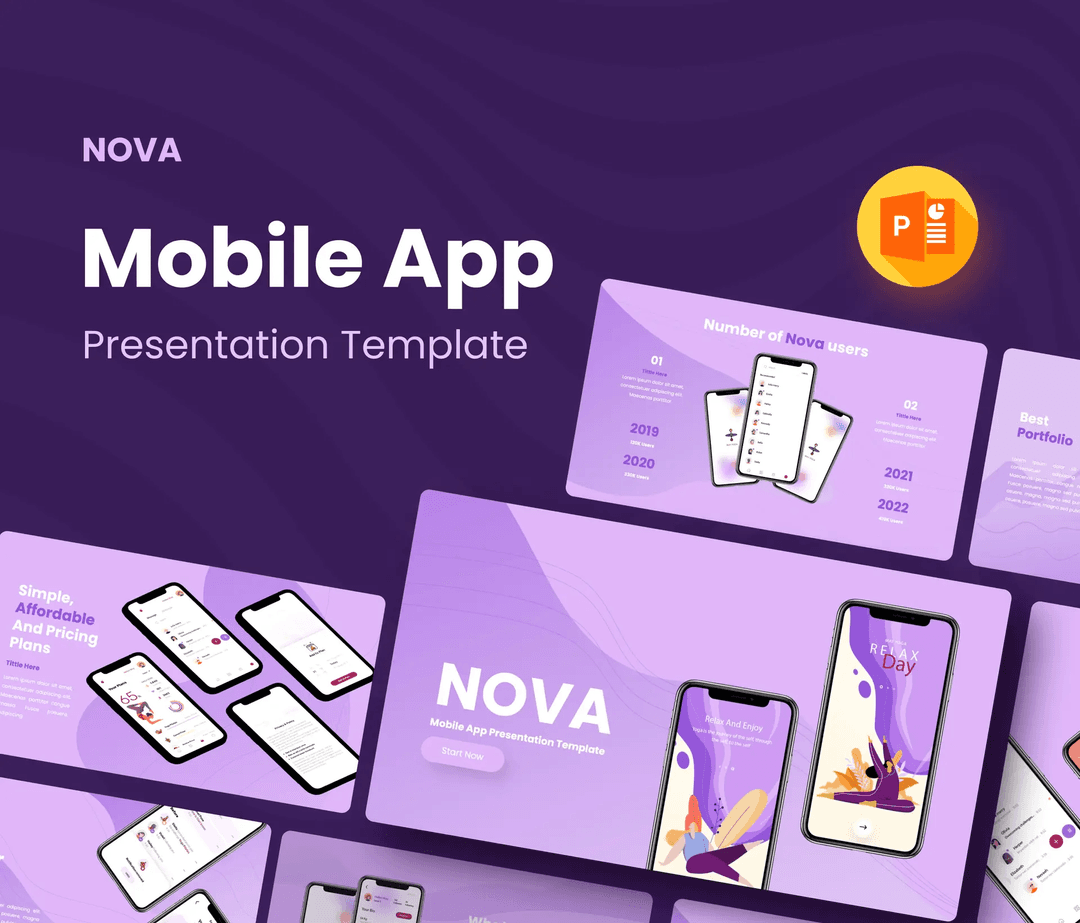 NOVA – Mobile App Presentation Template is Mobile App Presentation Template" which is your ultimate solution for creating captivating and professional app presentations! With this template, showcasing your brilliant mobile app to potential users or investors becomes a breeze. Crafted with precision and aesthetics in mind, it offers a seamless blend of sleek design, modern layouts, and interactive elements. Effortlessly customize your app's features, benefits, and user experience, and watch your ideas come to life in a visually stunning manner. Impress your audience with dynamic visuals, clear content, and seamless navigation. Save time and resources while ensuring a persuasive and engaging pitch. Download it Now!
Travel Illustration Set
This meticulously crafted collection is a passport to artistic exploration, featuring a diverse array of intricately designed illustrations that encapsulate the allure of global destinations. Whether you're a wanderlust-driven creator or simply seeking to infuse your projects with wanderlust, these high-resolution illustrations offer the perfect blend of detail and imagination. From iconic landmarks to charming street scenes, let your creativity take flight as you adorn your projects, presentations, and designs. Download it Now!
Eduify – 20 Education Illustration Pack
This is a new illustration pack from Premast for education. Illustrations included in this set are modern and trendy, you will find elements relevant to online schooling and e-learning. All of the illustrations are fully editable and can be customized to fit your projects. You can simply download it and use it across different platforms. Download it Now!
Don't wait, take action immediately and commence your exploration or initiation. Discover all or Start Now!
Spread the word
Start for free.
Design, manage and share your Presentation and branded content