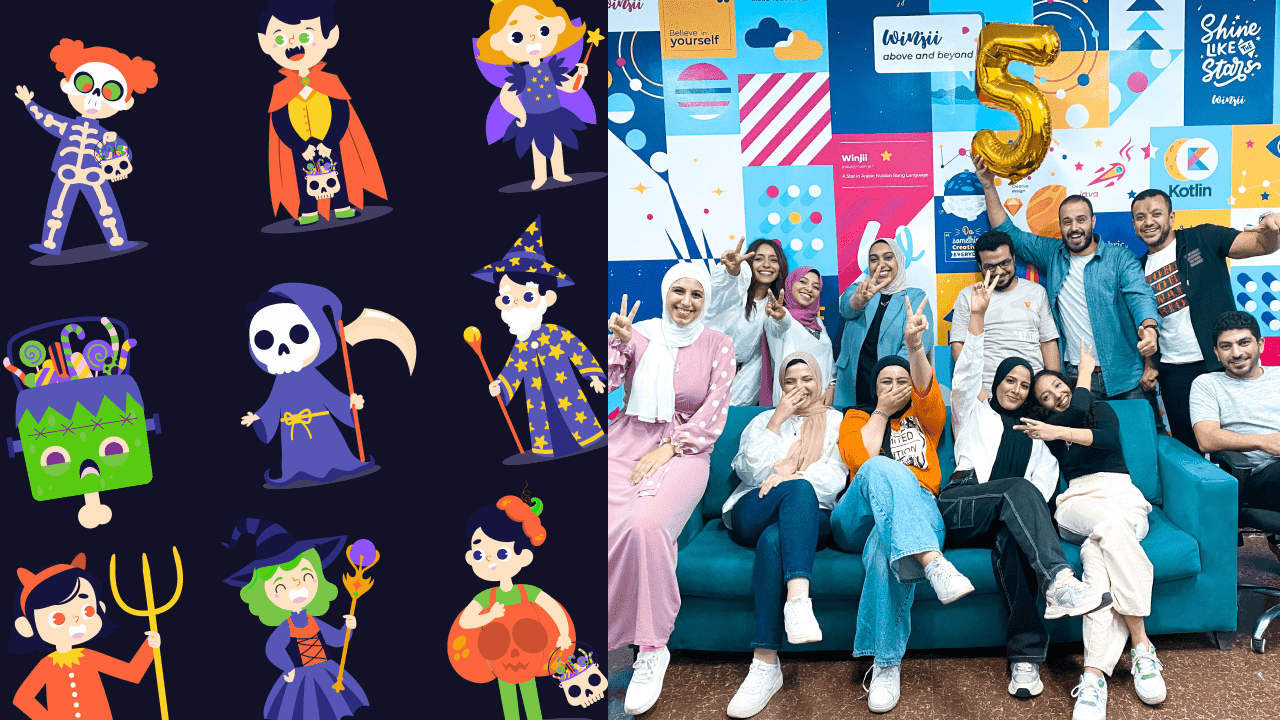 October Plus Buzz: Premast News & Updates
Omnia Abdelgawad
October Plus Buzz🔥
Bye October, you were good to us👋. We had a blast celebrating our 5th anniversary. With all the great and awesome moments, we experienced during this month we wanted to share with you the highlights. The celebration, Halloween, Free pitch deck template, and new Premast template page.
One of the awesome things we actually loved so much is that we experienced a peak in our website traffic. It was really brilliant to celebrate all these great ideas. While the team introduced their experiences to their communities on different platforms such as Facebook, Instagram, Linked In, and Twitter.
Our 5th Anniversary Celebration
In five years we had a great journey of building a platform that empowers people to create outstanding, practical, professional presentation processes. And now after five years, we are halfway to achieving our goals. With a growing team and a growing user base that exceeded +100k users. Now you can have
Celebrated the 5 years by going on social media and posting personal journeys. Created a lifetime deal for our users and ate a lot of delicious food. It's a pleasure to work with all of the team members and they are growing. We make presentations on a daily basis in all relevant categories:
Business
Marketing
Pitch decks
Infographics
Dashboards
Medical
Education
Blockchain
Finance
---
Pitchkit – Pitch Deck Free Presentation Template
Introducing a full Pitch deck template that works for PowerPoint, Google Slides, and Keynotes. We launched it on the Product Hunt community, and they loved it. We felt really happy to create such a thoughtful and beneficial template that you can adjust it to exactly fit your needs.
The perfect Pitch deck presentation design and other business tools help you plan your business. All the slides needed to sell your idea and more, are included in this awesome +50 slide template. It's fully editable so you can customize it easily to fit your pitch. All projects can win with the right pitch deck template.
You will find illustrations and icons where you can add some stunning visuals for each slide to fit your field and business type. All are fully editable which makes it easier for you to create a winning pitch deck.
📌 Examples of content included:
⦿ About Company ⦿ Executive Summary ⦿ Presentation Agenda ⦿ Table of Content ⦿ The Problem ⦿ The Solution ⦿ Market Analysis ⦿ Sales Forecast ⦿ Market Overview ⦿ Market Size ⦿ OUR TEAM ⦿ Mockups ⦿ Road Map ⦿ Business Model Canvas ⦿ The Product Canvas ⦿ Premast Empathy Map ⦿ Contact Us ⦿ Business Icons ⦿ Business illustrations
---
Improvements and fixes 🛠️
Update templates home page
Update navigation bar
Add Recommended for you section to templates home

---
October Popular Items on Premast Plus 
Introducing the most popular items to inspire you and share what people like. Slides, illustrations, and icons.
Templates
This month we created plenty of slides for you to use, we cared to include all new and trendy topics and we always ask you to recommend the categories you need more of in our private community. We listen and we deliver.
Spread the word
Start for free.
Design, manage and share your Presentation and branded content