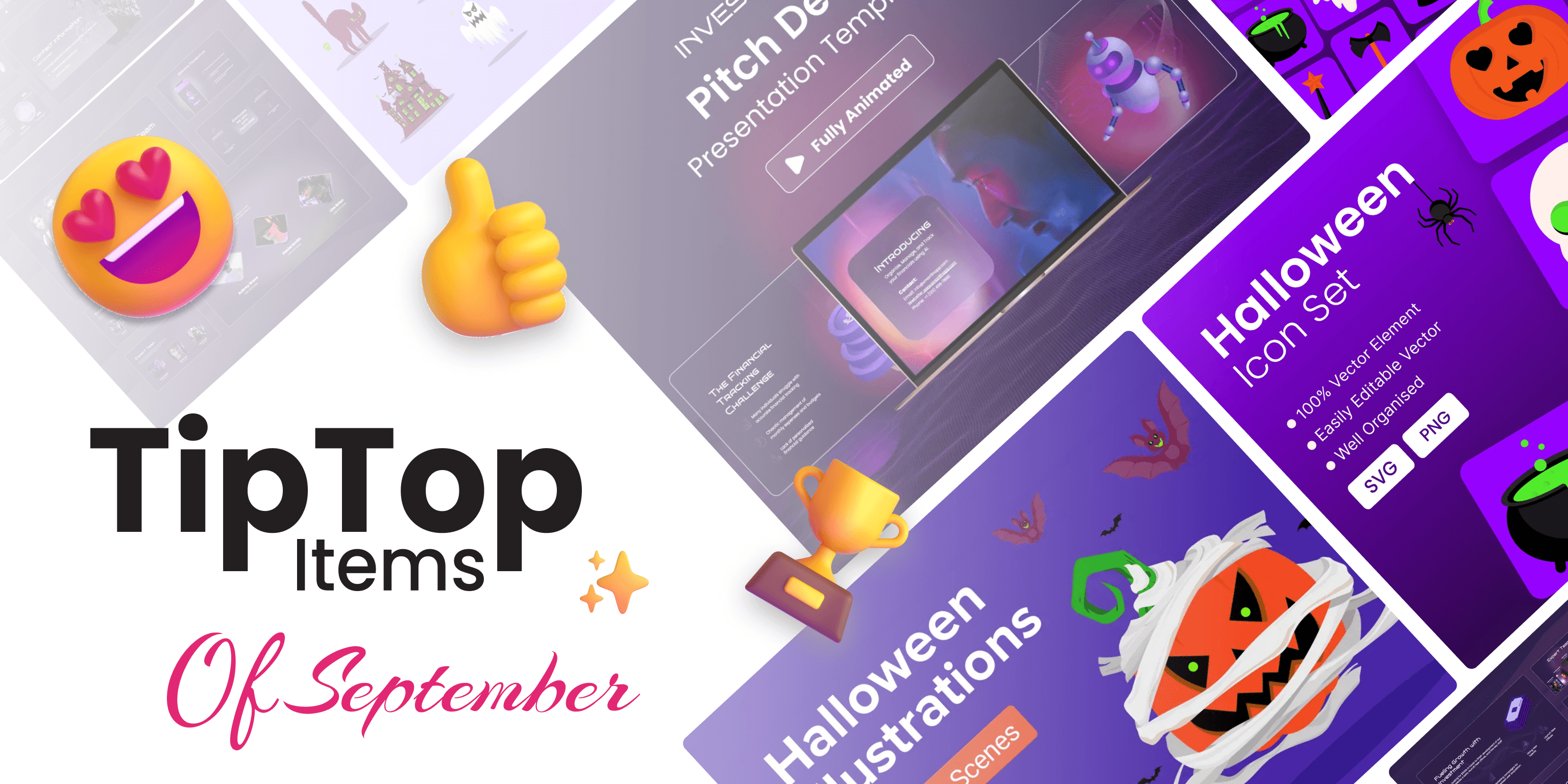 TipTop Items of September
Reem Kamal
Enhance your presentations with Premast's September TipTop Collection! Explore a world of visually impressive templates, icons, and graphics that will turn your presentations into captivating works of art.
Whether you're delivering a presentation to your supervisor, coworkers, or clients, the importance of a well-crafted presentation cannot be overstated. Premast's TipTop resources serve as your hidden tool for creating presentations that effortlessly grab attention and convey information stylishly.
Designed to be user-friendly, even for individuals without design expertise, our TipTop resources enable you to create presentations that leave a memorable mark. Don't miss the featured highlights of our latest collection – your pathway to presentation excellence in September.
Invesfly AI – Financial Pitch Deck Template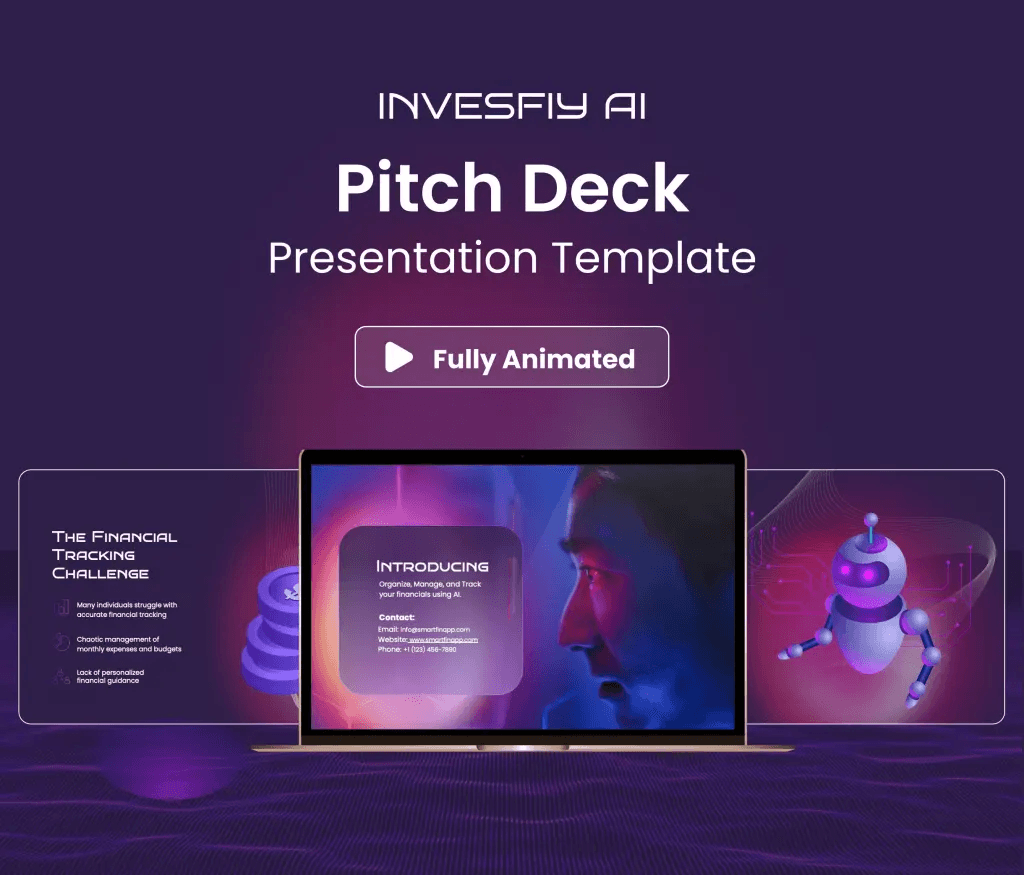 This Template is your ultimate companion in the world of finance and investment presentations. This meticulously crafted template is designed to revolutionize the way you convey your financial strategies, forecasts, and investment opportunities.
With a sleek and professional design, Invesfly AI Financial Pitch Deck ensures your presentations exude confidence and credibility. It effortlessly guides you through the critical aspects of financial storytelling, allowing you to showcase data-driven insights, market trends, and growth projections with ease.
Our template incorporates the power of artificial intelligence to simplify complex financial data into visually engaging charts, graphs, and diagrams, making your information more digestible for your audience. Whether you're a seasoned financial analyst or a startup entrepreneur seeking investment, this template empowers you to make a compelling case and secure your financial goals.
Don't miss out on the opportunity to elevate your financial presentations. Download it! 
Halloween Icon Set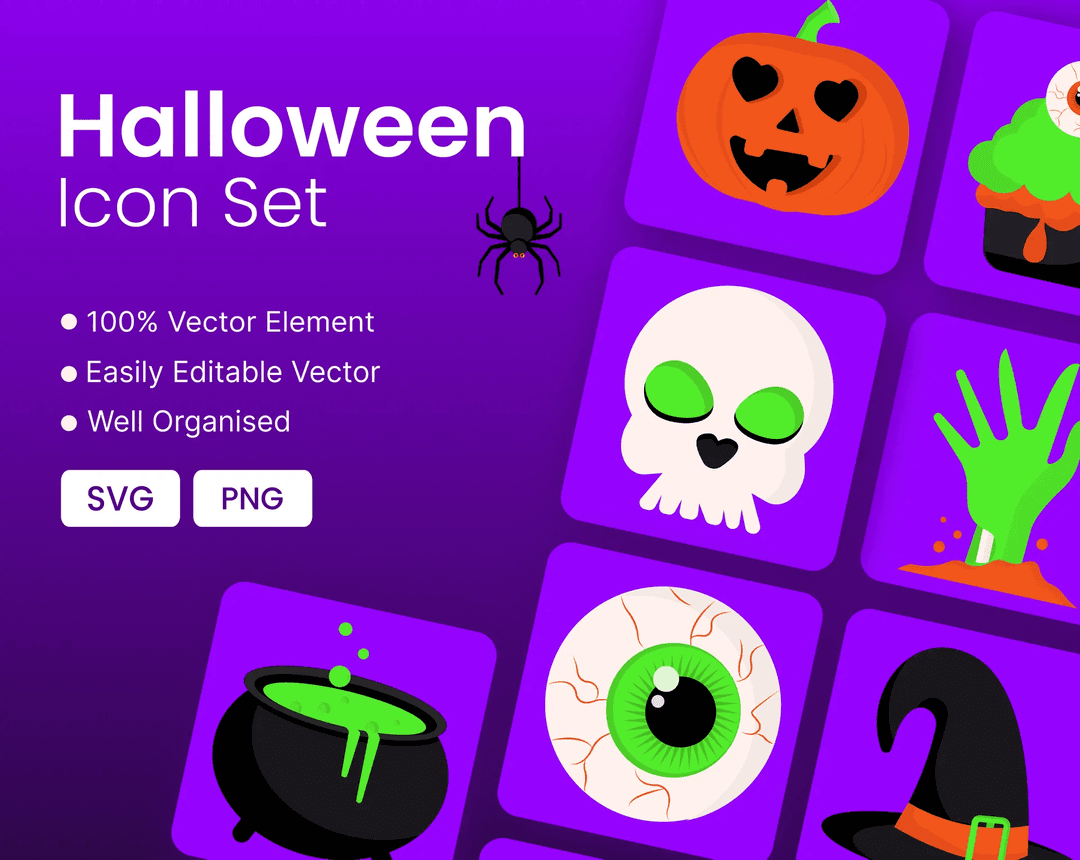 This Halloween Icon Set is perfect for adding a spooky and festive touch to your website, app, or design project. The icons are all hand-drawn and feature a variety of classic Halloween characters and symbols, such as ghosts, pumpkins, bats, witches, and more. They are also available in two styles: outline and color. Whether you're creating a Halloween landing page, a social media post, or a Halloween-themed app, this icon set is a great way to add some spooky fun.
In this set, Each icon is super detailed and colorful, so they'll look great on any background. And guess what? You can use them with lots of different design programs and platforms. Download it now!
Get into the spooky spirit with our captivating Halloween Vector Illustrations! Dive into a world of eerie enchantment as you explore a diverse collection of meticulously crafted graphics that scream Halloween fun. Whether you're planning a haunted party invitation, decorating your website, or conjuring up eerie designs, our vector illustrations are your secret spell book. These high-quality, customizable graphics offer endless creative possibilities. From sinister witches to grinning pumpkins, each element is exquisitely detailed and ready to add a ghoulish twist to your projects.
Download it now
!
Try
Premast
today and effortlessly create, organize, and distribute your professional presentations and branded content in just minutes!
Spread the word
Start for free.
Design, manage and share your Presentation and branded content