Marketing PowerPoint Templates for Digital Agencies
Omnia Abdelgawad
Premast Templates introduces a variety of templates.  With so many tools and strategies, marketers may need to spend hours compiling all of the information. That is why PowerPoint templates for digital marketing agencies are now a must-have in the industry.
The templates are made with a variety of presentations in mind. They can be used to create proposals and plans, create landing pages, or just simply provide quick insights into the digital marketing world.
You can check out Premast Plus and have even more options of templates, illustrations, and icons to use and create stunning presentations in both PowerPoint and Google Slides.
Digital Marketing PowerPoint Presentation Templates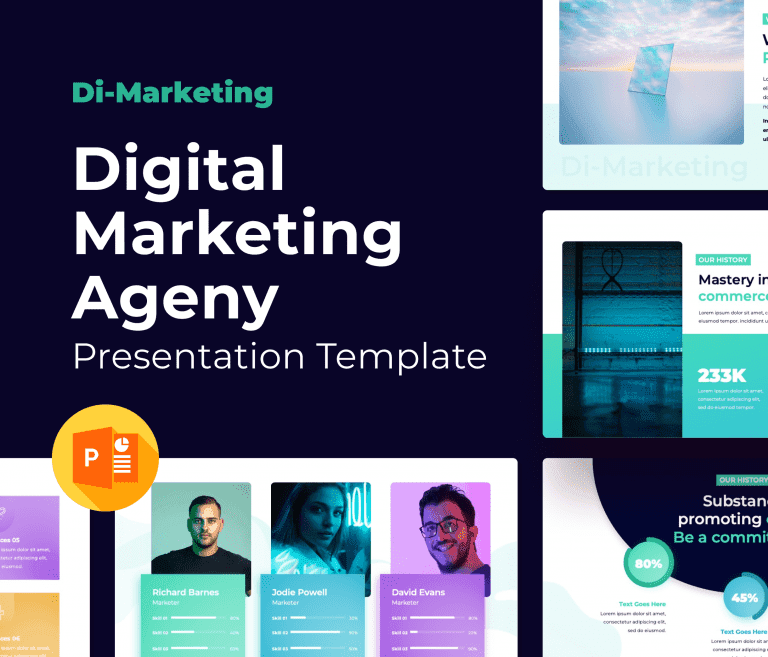 The Di-Markering ppt template is a fully editable PowerPoint presentation that you can use for your products and company. You can use it for different purposes, like presenting your work or simply sharing it with clients. It's great because it has a clean and professional look that's perfect for your work.
This PowerPoint template is the perfect tool for any IT and digital marketing agency that needs a PowerPoint presentation. With this template, you can easily create a professional and sharp presentation for your clients. The template includes editable, high-quality mockups that you can showcase your work. You can also easily adjust the colors, fonts, and shapes of the shapes to suit your style.
3- Marketera – Marketing Strategy PowerPoint Presentation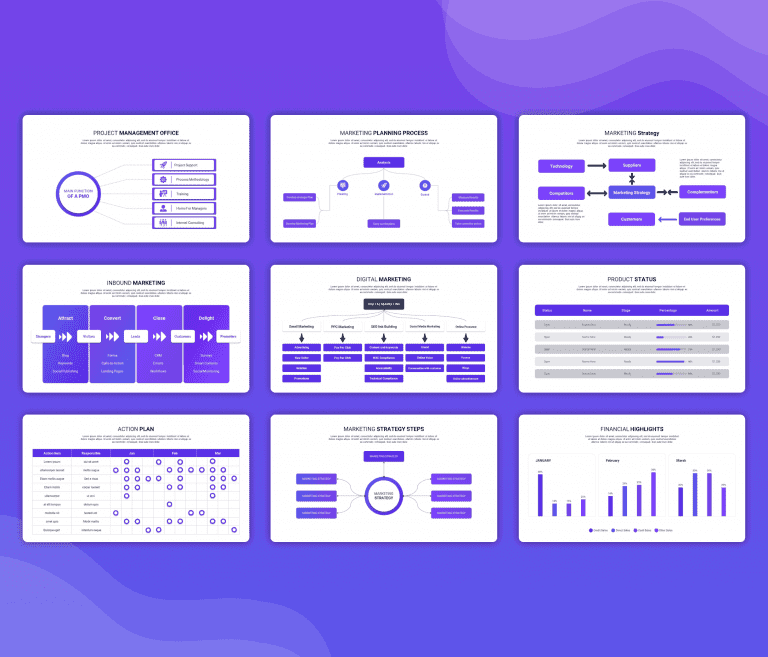 Along our journey, we knew that Marketing is one of the main majors that we need to consider. As a marketer you always on the go preparing plans, producing reports and presenting ideas, that's why we have made this very professional all in one PowerPoint templates Marketera. Marketera is a marketing strategy PowerPoint template that supports all the areas of a strategy and more.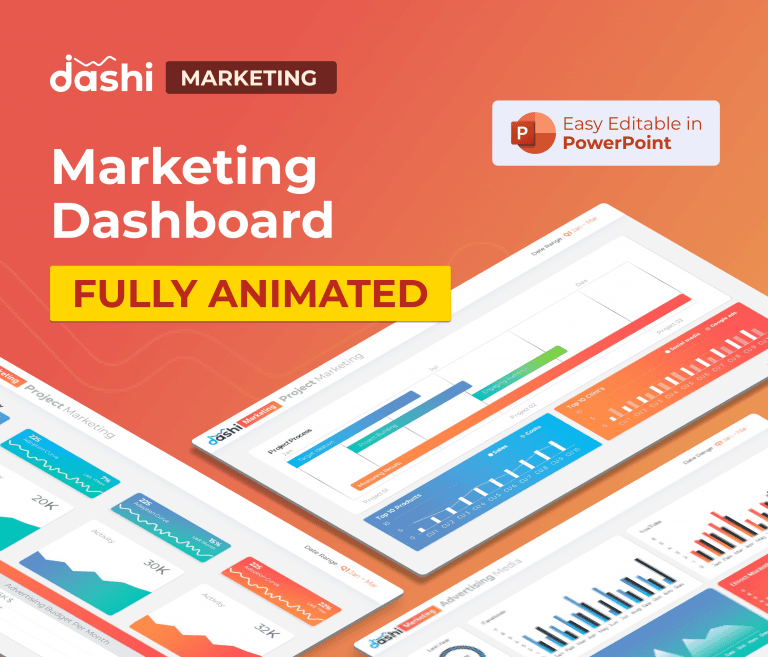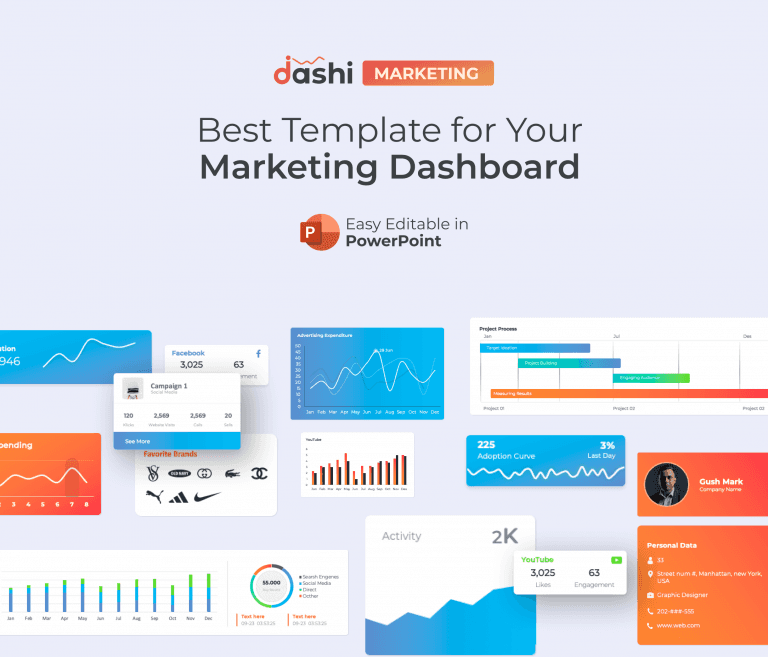 Adding to our very awesome dashboards collection, here we introduce Dashi Marketing dashboards. If you are in the marketing field, you for sure know how it is difficult to arrange your data and present them as understandable information that you can reflect on and present to others.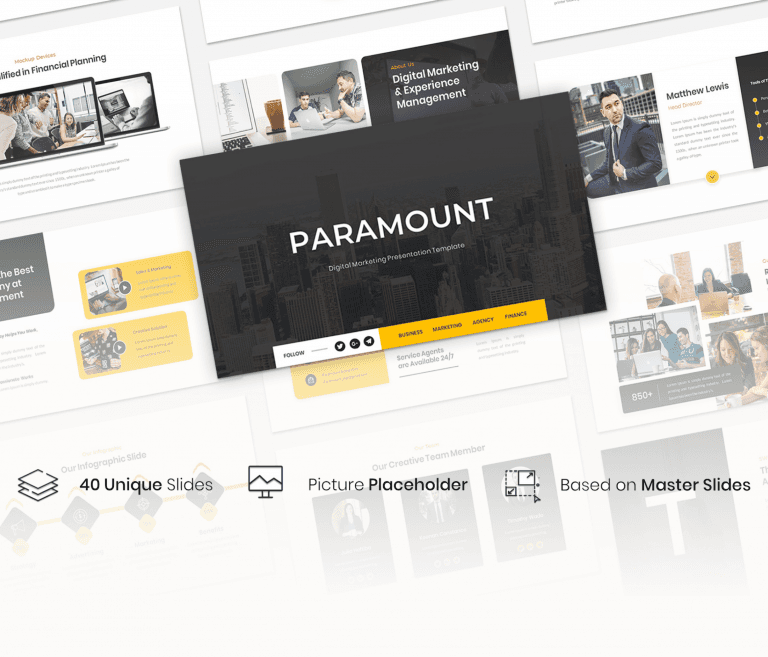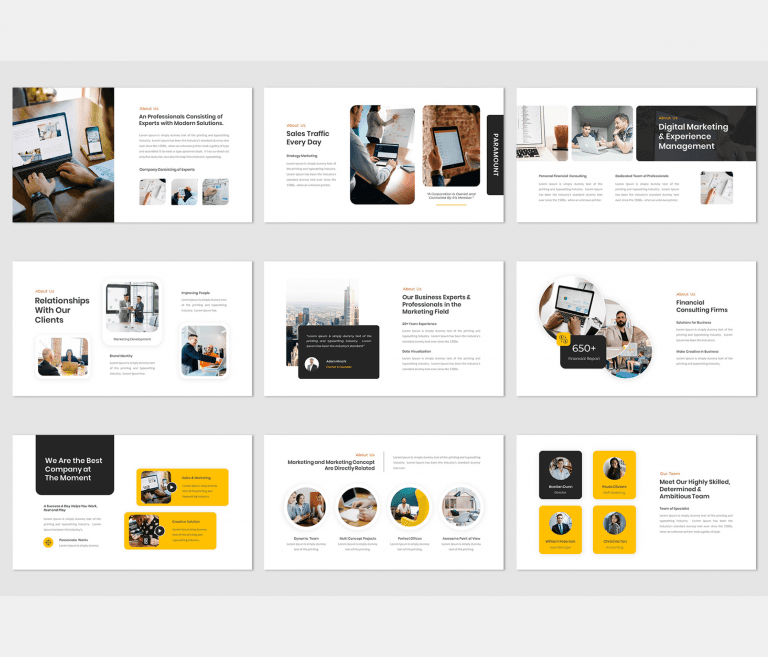 Paramount – Digital Marketing PowerPoint Template is a powerpoint template that can be used for any type of presentation: Digital Marketing, Corporate Business, Company Profile, Project, Digital Agency, Consulting, Management, Insurance, Annual Report, Portfolio, Advertising, and also can be used for Personal Portfolio.
Spread the word
Start for free.
Design, manage and share your Presentation and branded content