Restaurant Menu List PowerPoint Template Free Download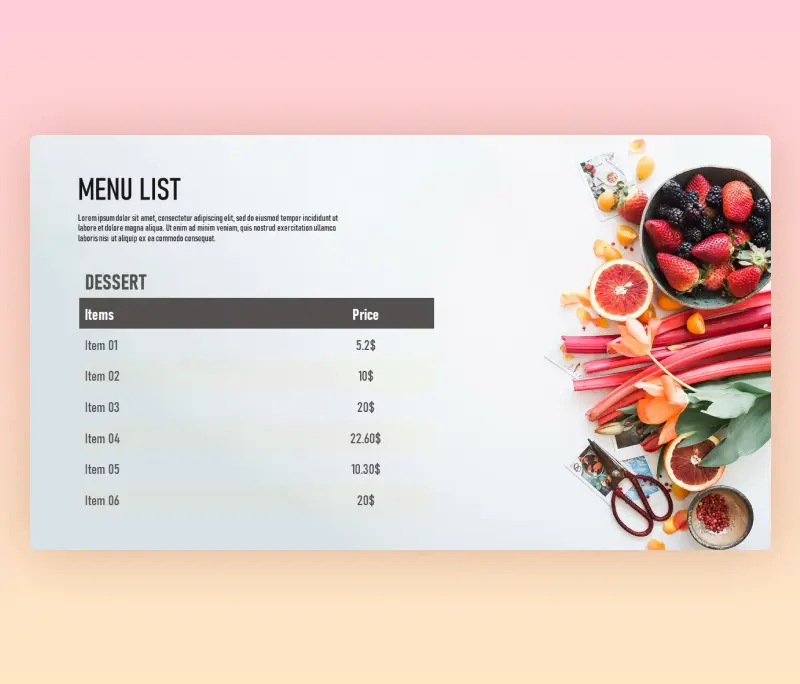 Food with no good presentation isn't delicious, that's why having the perfect design for your menu is a must. We at Premast designed this menu out lay PowerPoint template to inspire you to take it to another creative level. Restaurant Menu List is about outstanding design that makes your customers eager to eat before food even arrive. As shown it is in a PowerPoint format so you can edit it totally. Every piece of the design is editable. You can edit the shapes, change the font and replace images to make the design your own, with your brand guidelines and to fit your personal taste. Free menu design templates are now in your hand check the rest of our free items on the way.
---
Premast recommendation: 
Want Custom Designs?
Get your presentation custom designed by us, starting at just $5 per slide, based on this template or any other style needed
Request for $5