Realestaic-Real Estate presentation Template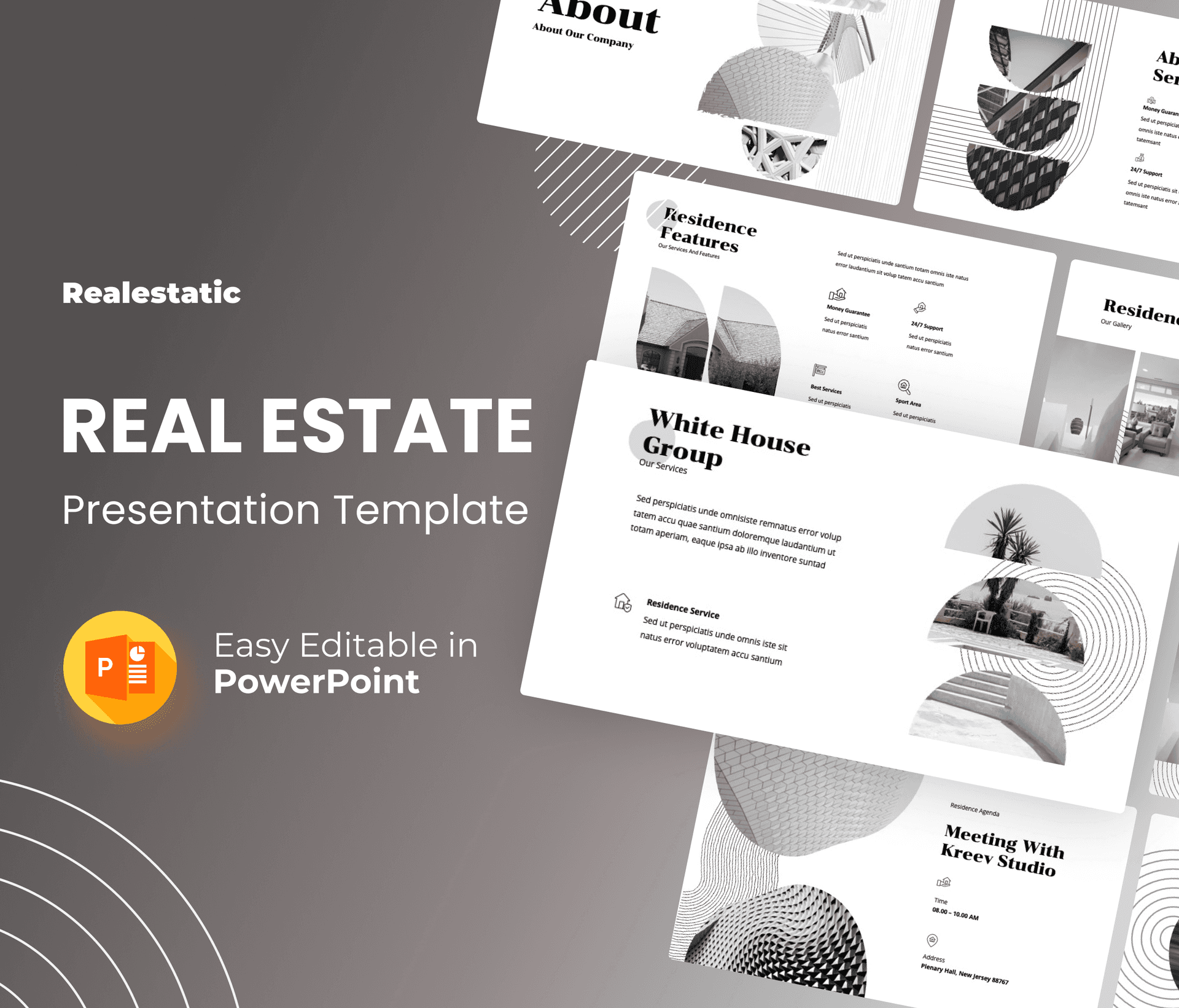 Our Realestaic-Real Estate presentation Template helps you to elevate your property pitches, investment proposals, or market analyses to unprecedented heights of professionalism and impact. This Real Estate Presentation Template offers a harmonious blend of captivating design elements and insightful content placeholders, streamlining the process of showcasing properties and data.
Immerse your audience in property excellence through dynamic slides that beautifully display property images, floor plans, and critical details. Effortlessly communicate market trends and statistics using customizable graphs and charts that resonate with clarity. Tailored for real estate agents, investors, and professionals, this template ensures your message is delivered with sophistication and precision.
Captivate potential buyers and stakeholders by crafting a narrative that instills confidence and trust. With an intuitive user experience and a polished layout, downloading this template is the definitive choice to make a lasting impression. Elevate your real estate presentations and captivate your audience by downloading the Real Estate Presentation Template today.
Example of included content:
About Us slides
Our goals.
Our team.
Founders.
Our mobile app.
Features.
Features.
About our services.
Break Slides.
Company Overview.
Pricing Package.
Gallery.
Project Timeline.
Meeting with our studio.
Contact us.
Thank you
Features:
30unique slides.
Dark and light background.
16:9 aspect ratio (HD screen).
Based on the master layout.
10 premade color
light and dark background
all elements are fully editable.
easy drag and drop image.
free fonts file used.
fast and free support.
Want Custom Designs?
Get your presentation custom designed by us, starting at just $5 per slide, based on this template or any other style needed
Request for $5