Vertical Decision Tree PowerPoint PPT Template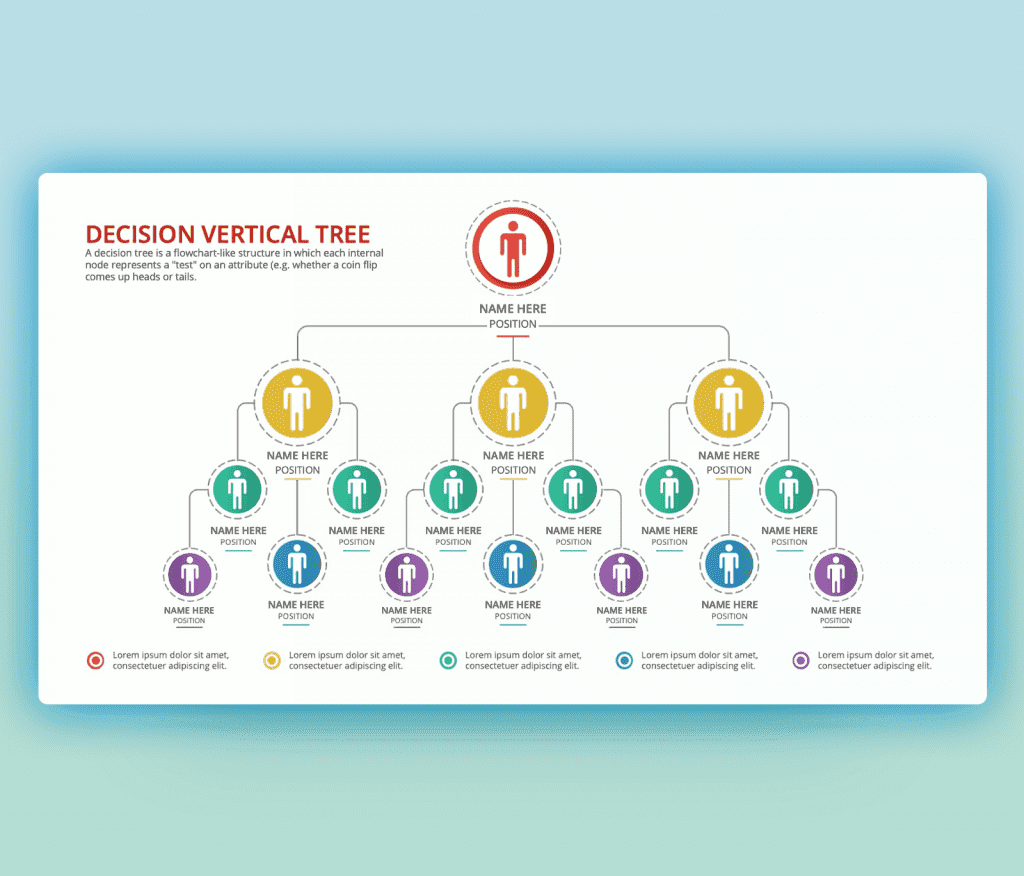 Decision Vertical Tree PowerPoint PPT Template well designed to fit a different number of uses. One design that focuses on presenting the process of making a decision. Simply we can say that decision tree analysis ppt is a Visual representation of the steps that lead to decision-making. Starting from the top root going through tree branches, selected according to each step. As shown the design starts with a big circle as the main root expanding into the tree branches. The final row of circles is the bottom of the decision tree represent the end decision which can be Approved or Rejected. Choosing the visuals is the key to reflecting on a certain analysis in the most efficient way.
Such a Decision Vertical Tree PowerPoint PPT Template can be added and used in different forms. The user of this ppt can add it to a presentation shared with your team to take a common decision. It can also be added to a report for a project or for business documentation for development and enhancing. This PowerPoint tree diagram is fully editable, you can change pretty much everything about this slide. Starting with choosing a new color from the available color palette. All icons are vector so you can adjust colors, sizes, and placements. You can change the font to fit your brand guidelines. You can use our decision tree analysis ppt multiple times, you just will adjust it to fit the decision making process and options. All you have to do is to download this free decision tree PowerPoint template now.
also, check more designed templates about Decision Tree
Want Custom Designs?
Get your presentation custom designed by us, starting at just $5 per slide, based on this template or any other style needed
Request for $5