Improve Your Skill With Our Courses - Template for PowerPoint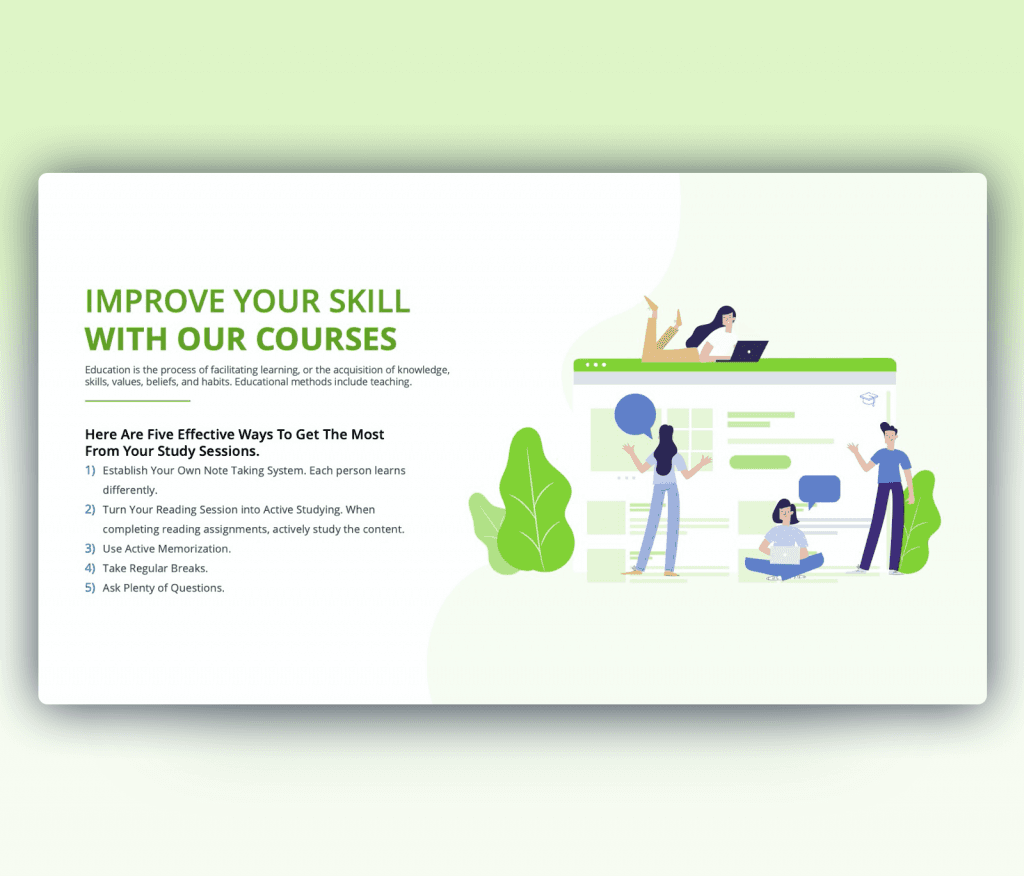 Improve Your Skill With Our Courses Template for PowerPoint is ready to download. A modern layout that can be used for different occasions. This ppt slide is created mainly to help you announce an upcoming course. It's a visual marketing tool to catch the eyes of the applicants. This design can be used in different forms, you can add it at the begging of your services presentations, at a marketing report, or using it as a post on different platforms.
This very cool Improve Your Skill With Our Courses Template for PowerPoint with a greenish color theme to reflect on the prosperity of the skills and the growth but you can change it if needed. We will find a title written on the left side of the slide with a space for notes or descriptions. On the right side, there are illustrations that demonstrate the learning process and show a modern aspect of the design.
This Courses PowerPoint template is fully customized and can be used for a wide range of subjects and topics as it reflects work and learning. You can change color themes, font types, and illustrations character to create a more convenient design that fits your needs and style.
Download this ppt slide and check our other free slides.
Want Custom Designs?
Get your presentation custom designed by us, starting at just $5 per slide, based on this template or any other style needed
Request for $5