Customer Journey Map PowerPoint Template Free Download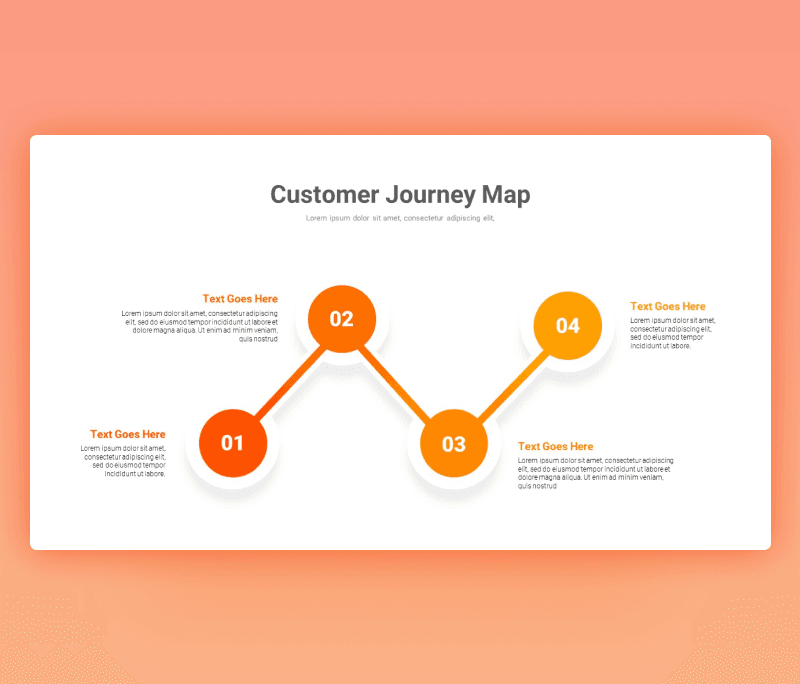 Customer Journey Map Powerpoint Template Free Download designed for you. A customer journey PPT slides that you can insert in different presentations and types of documentation. All you have to focus on is the actual stages of your customer will go through and the journey your customer will make to finally reach your product or service. One of the advantages of using this horizontal customer journey PowerPoint template design is that you can add it to a PowerPoint template that demonstrates what is customer journey as an informative tool. It is well known that visuals help to deliver the information more accurate, faster, and makes the audience connect the dots together.
This Customer Journey Map Powerpoint Template Free Download is designed to meet the taste of those who look for simple and direct design. As seen it contains four stages represented in four circles connected together with straight lines. You can totally decide how many stages and stops your customer will pass by. Adding or increasing circles will make a great and easy way.
You can edit all elements included in this customer journey map template free to download. Changing colors, sizes, and fonts used, then you will be ready to go.
Want Custom Designs?
Get your presentation custom designed by us, starting at just $5 per slide, based on this template or any other style needed
Request for $5