Core - Physics Education Template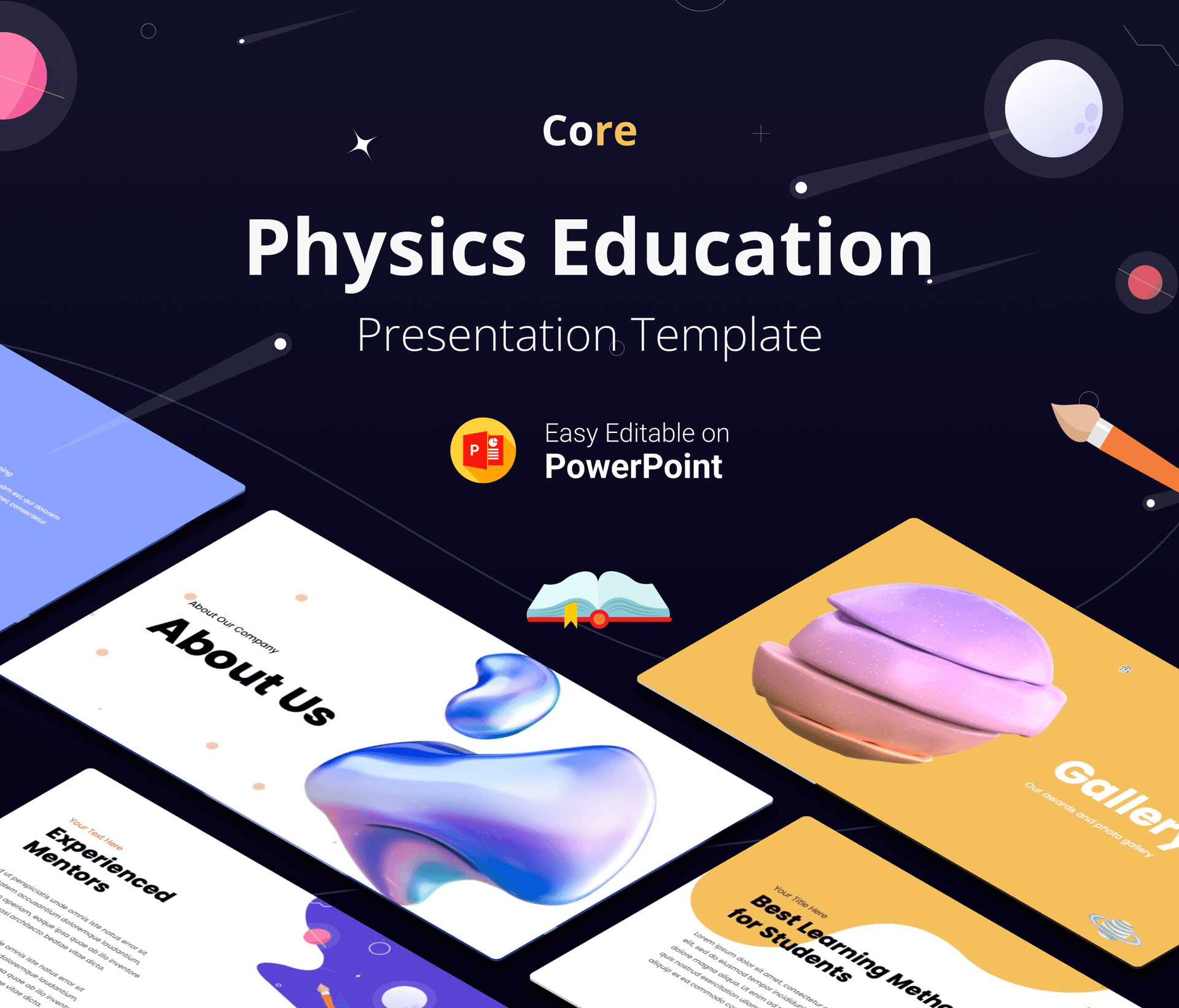 Core – Physics Education Template designed to revolutionize the way you teach and learn physics. With its comprehensive and engaging features, Core is a must-have tool for students, teachers, and anyone passionate about unraveling the mysteries of the universe.
This Template is an extensive collection of meticulously crafted lesson plans, worksheets, and interactive simulations. Each lesson is expertly designed to present complex physics concepts clearly and concisely, ensuring optimal comprehension and retention. Whether you're a beginner or an advanced learner, Core caters to all proficiency levels, providing a seamless learning experience for everyone.
One of the standout features of Core is its interactive simulations, which bring physics to life right before your eyes. Through visually stunning and realistic simulations, you can explore various phenomena, conduct experiments, and grasp the fundamental principles of physics in a hands-on, immersive manner. These simulations not only enhance understanding but also foster curiosity and critical thinking skills.
Don't miss out on the opportunity to revolutionize your physics education. Invest today and unlock a world of limitless possibilities for students and educators.
Download it now!
Example of included content:
About Us slides.
Our Goals.
Our Team.
Company founders.
Our best services.
Our features.
Activities.
Timeline.
Mockup Slides.
Pricing Package.
Company overview.
Thank you.
Features:
30unique slides.
Light background.
16:9 aspect ratio (HD screen).
Based on the master layout.
10 pre-made colors.
all elements are fully editable.
easy drag and drop image.
free fonts file used.
fast and free support
Want Custom Designs?
Get your presentation custom designed by us, starting at just $5 per slide, based on this template or any other style needed
Request for $5