Ruyga - Digital Marketing Agency Presentation Template.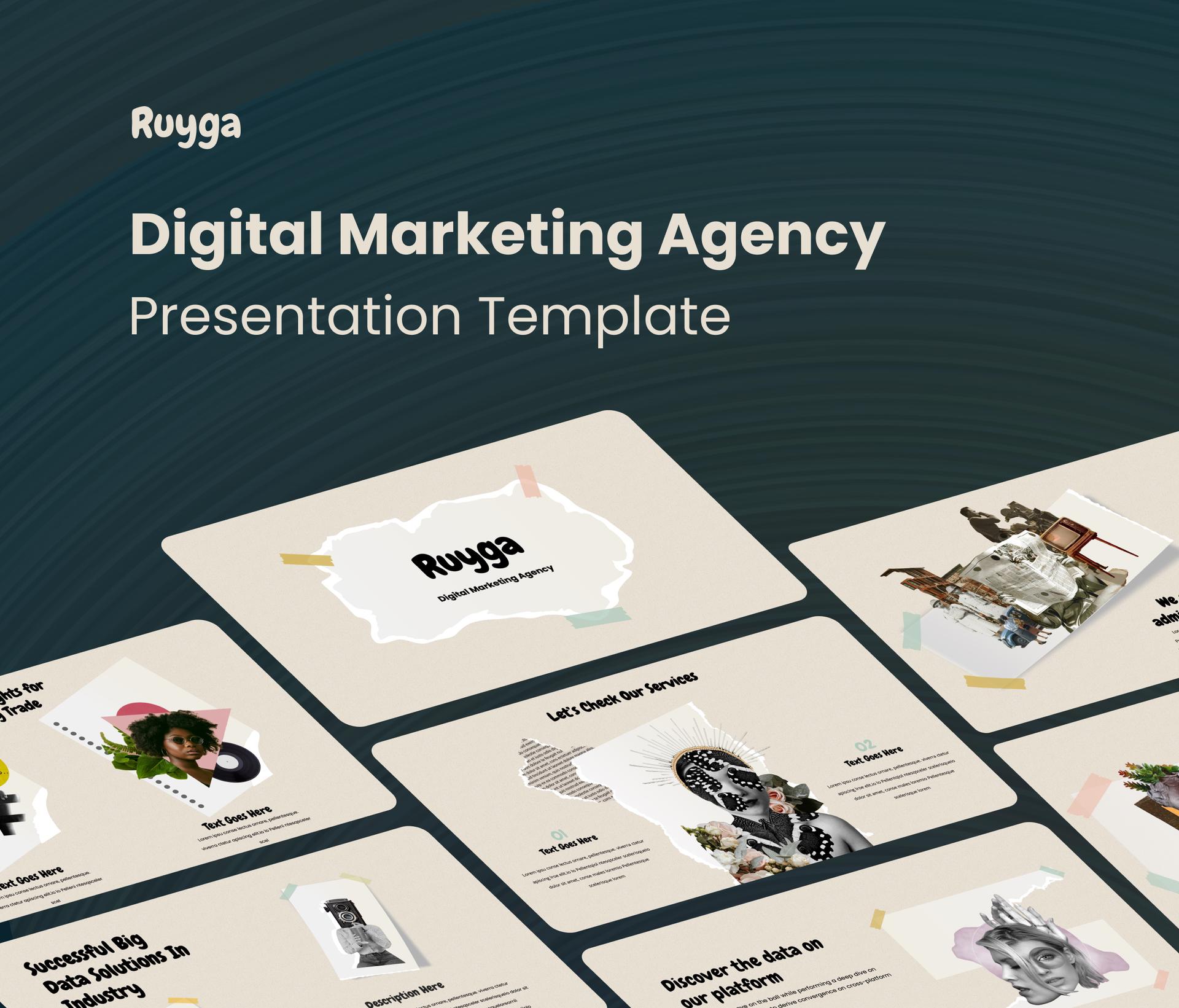 "Ruyga Digital Marketing Agency Presentation" PowerPoint template, designed exclusively to elevate your digital marketing agency's presentations to new heights! This template is the perfect tool to captivate your audience and showcase your agency's expertise in the ever-evolving world of online marketing.
With its sleek and modern design, this template offers professionally crafted slides that effortlessly communicate your agency's services, strategies, and success stories. It features eye-catching visuals, infographics, and charts that make complex data easily digestible. The carefully chosen color palette exudes confidence and professionalism, leaving a lasting impression on your clients and stakeholders.
Tailored specifically for digital marketing agencies, this template enables you to effectively communicate your unique value proposition, target audience analysis, and competitive advantages. Whether you're pitching new clients, presenting campaign results, or sharing your latest marketing insights, this template provides a comprehensive framework that ensures a persuasive and impactful delivery.
Don't miss out on this invaluable tool for your agency's success. Elevate your presentations with the "Ruyga Digital Marketing Agency Presentation" template and leave a lasting impression on your audience.
Download it now!
Example of included content:
Introduction.
About us.
SEO Solutions.
Analysis.
Our Services.
Infographic.
Research Data.
Break Slide.
Analyze your brand on social networks.
Monthly Report.
 Mockups.
Budget Allocation.
Thank you.
Want Custom Designs?
Get your presentation custom designed by us, starting at just $5 per slide, based on this template or any other style needed
Request for $5