Halloween Icon Set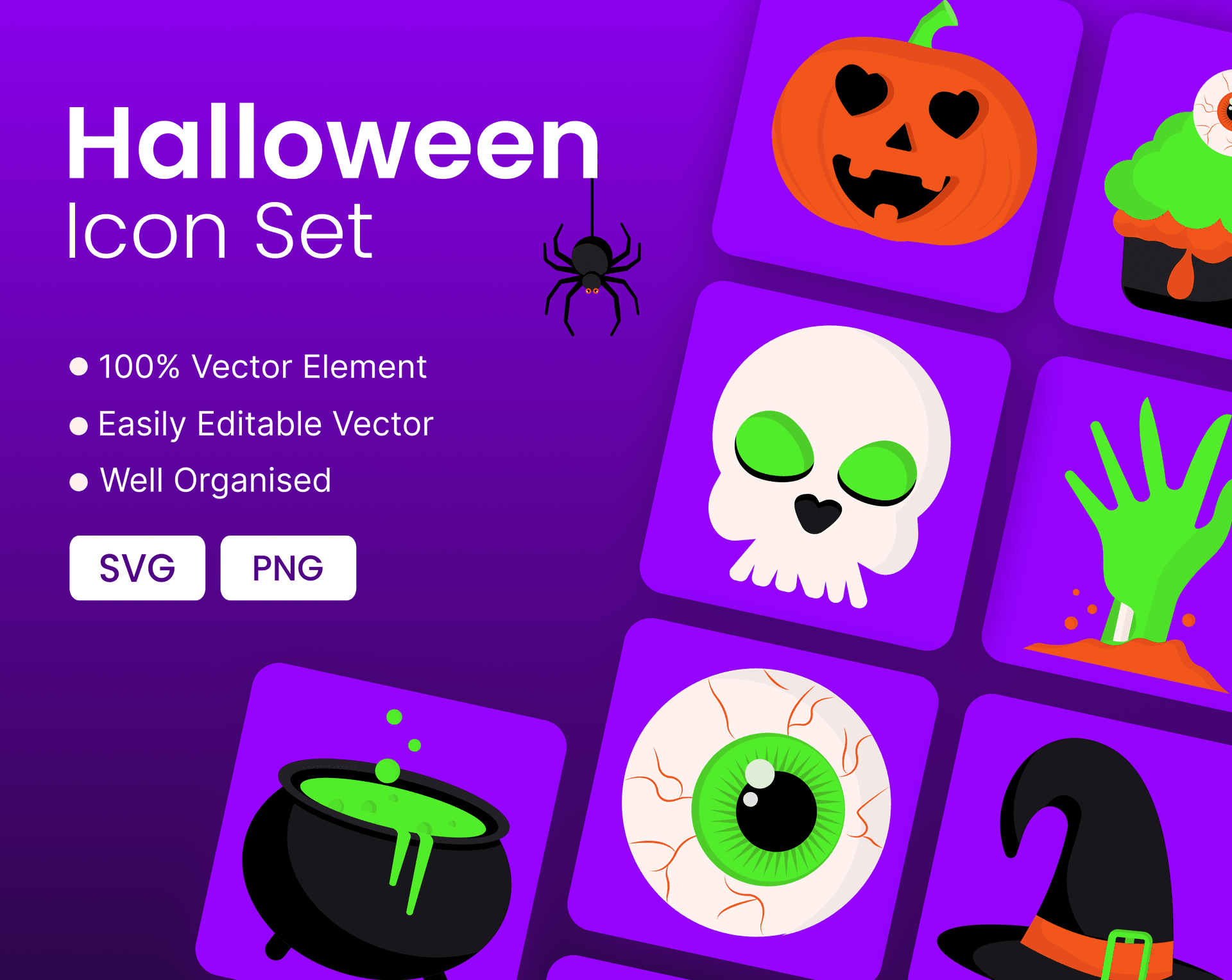 Get ready to make your Halloween designs spookier and more fun with our Halloween Icon Set!
This Halloween Icon Set is perfect for adding a spooky and festive touch to your website, app, or design project. The icons are all hand-drawn and feature a variety of classic Halloween characters and symbols, such as ghosts, pumpkins, bats, witches, and more. They are also available in two styles: outline and color. Whether you're creating a Halloween landing page, a social media post, or a Halloween-themed app, this icon set is a great way to add some spooky fun.
In this set, Each icon is super detailed and colorful, so they'll look great on any background. And guess what? You can use them with lots of different design programs and platforms.
Don't miss out on making your Halloween creations stand out – download our Halloween Icon Set now! These icons will make your designs look spectacular and have everyone loving what you create!
Want Custom Designs?
Get your presentation custom designed by us, starting at just $5 per slide, based on this template or any other style needed
Request for $5