Eid al-Adha Icon Set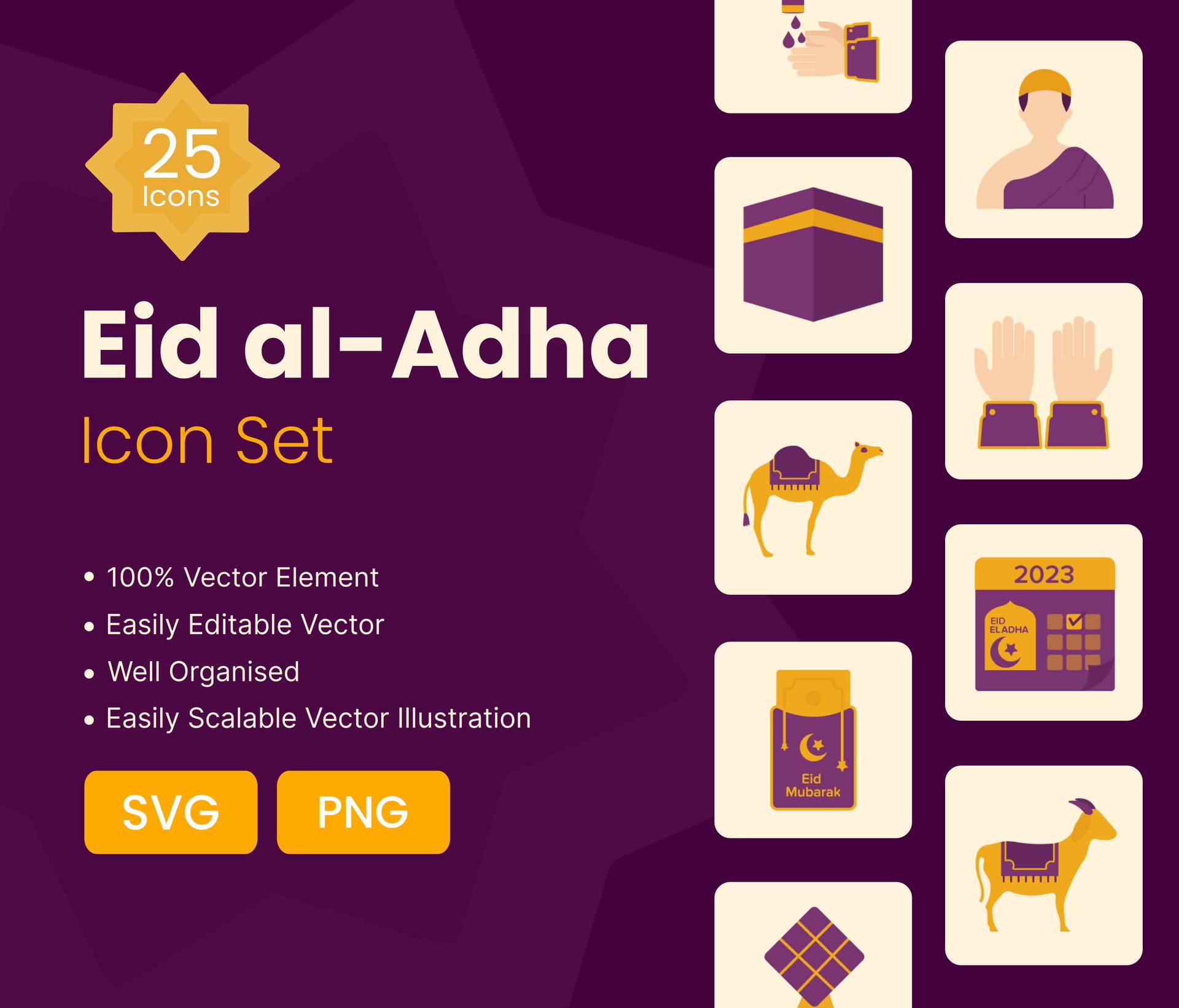 Celebrate the spirit of Eid al-Adha with our stunning Eid al-Adha Icon Set! This meticulously crafted collection encapsulates the essence of this joyous festival, offering a visually captivating representation of the sacred traditions and heartfelt customs associated with this momentous occasion. These icons effortlessly capture the essence of Eid al-Adha, depicting key elements that define this celebration, such as the iconic Kaaba, the sacrificial animal, prayer mats, meat, pilgrimage, crescent moons, and so much more. Whether you're designing a greeting card, creating a social media post, or developing a website or mobile app, these icons will enhance your project and impress your audience in the spirit of Eid al-Adha. It's fully editable, you can change the color, text, and font size to suit your needs. Download it now & make your Eid remarkable!
Want Custom Designs?
Get your presentation custom designed by us, starting at just $5 per slide, based on this template or any other style needed
Request for $5