Teammates Character Vector Illustrations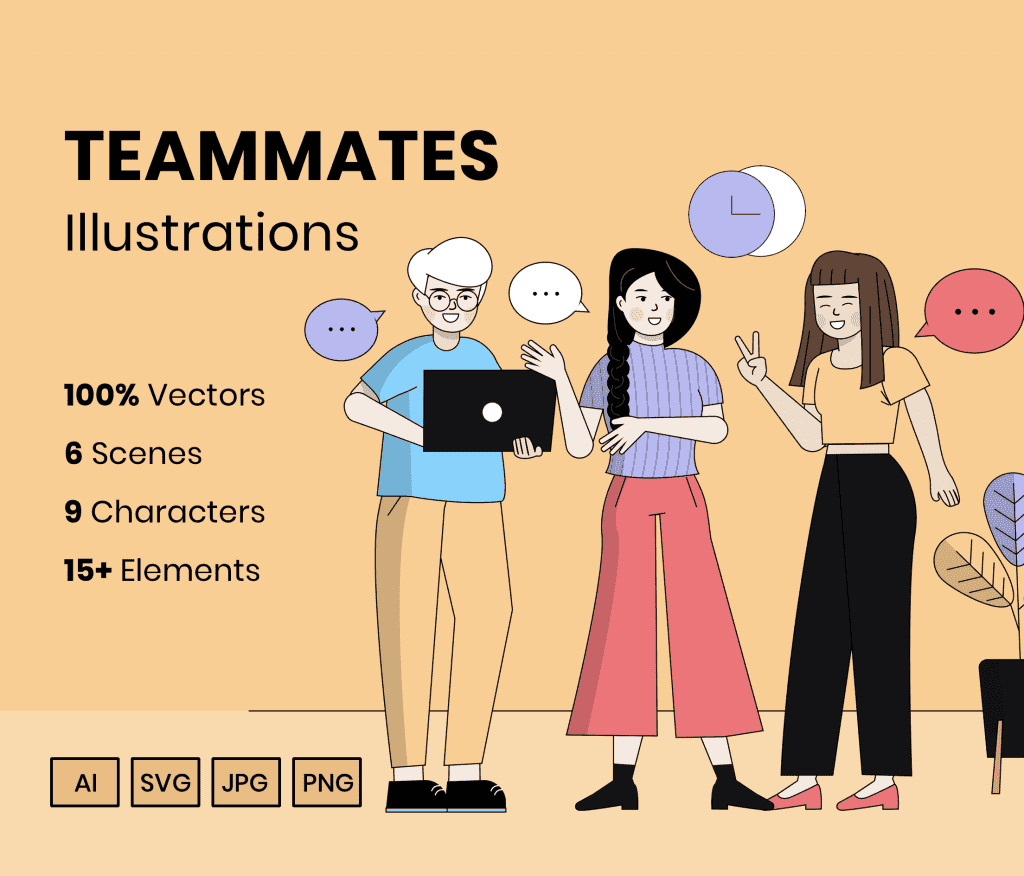 Teammates Character Vector Illustrations for those who seek unique content execution. A PowerPoint template that aims to inspire creating the perfect work environment scenes, modern and creative. In this teamwork vector template, you will find a variety of options that inspire your creative side and help you produce outstanding designs.
By providing nine different characters between men and women in different postures we are trying to provide you with an easy base to play around with and create your own. It's not only about designing your content but also helps you draw a perfect picture to an office and team communication and so you can use it as your company handout document or in some benefit designs to raise awareness about work ethics. It is also a great way to share some process and work stories with your teammates.
Characters, supporting elements and the color themes all are in alignment with a general scene that you can build upon. Characters are designed to be happy, thoughtful, friendly, busy, focusing, celebrating, and communicating in a work environment surrounded by office elements. The great thing here is that this colleague vector fits the remotely working pears too. Providing elements that demonstrate online meetings and chatting will help deliver the idea.
Premast Teammates Character Vector Illustrations is based on the diversity needed in an office to complete the picture. As we believe in the teamwork static in order to take any project to the aimed level of working and achieving we designed this template to encourage it even more.
The user of this Teammates PowerPoint illustration will find it is fully customized and you can edit it totally to create your own version of it. Elements and icons are vectors so they are able to be edited and changed to fit your needs and style. You can use them multiple times creating your own scenes and situations. Download teamwork presentation now and check out Premast Templates for more.
Want Custom Designs?
Get your presentation custom designed by us, starting at just $5 per slide, based on this template or any other style needed
Request for $5