Growth - Investment &Financial Consulting Presentation.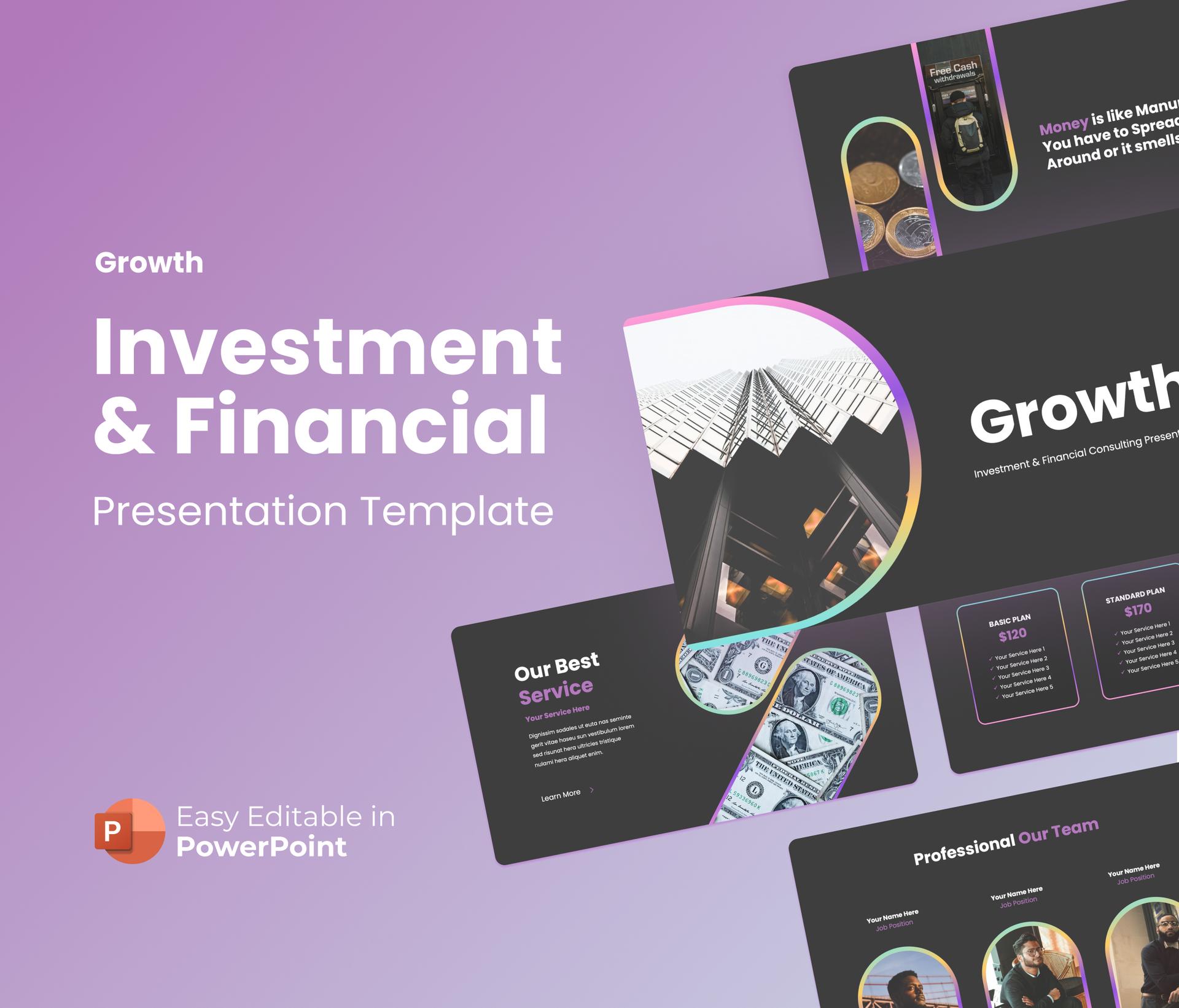 Growth – Investment & Financial Consulting Presentation is a visually attractive Financial Consulting template that rises the awareness of the audience. This template shows that you are the best at providing financial suggestions to anybody who uses your services. It also can be incorporated into your business operations to land more consulting projects with ease. Moreover, it helps you to discuss each of the services in detail to help your audiences understand your operations in a much better way, so it discusses finance Consultant Services, how to manage your Financial Investment, investment planning, corporate benefits, Finance Projects, Management Finance, data analysis and more.
Want Custom Designs?
Get your presentation custom designed by us, starting at just $5 per slide, based on this template or any other style needed
Request for $5