Customer Journey to Products with Road Path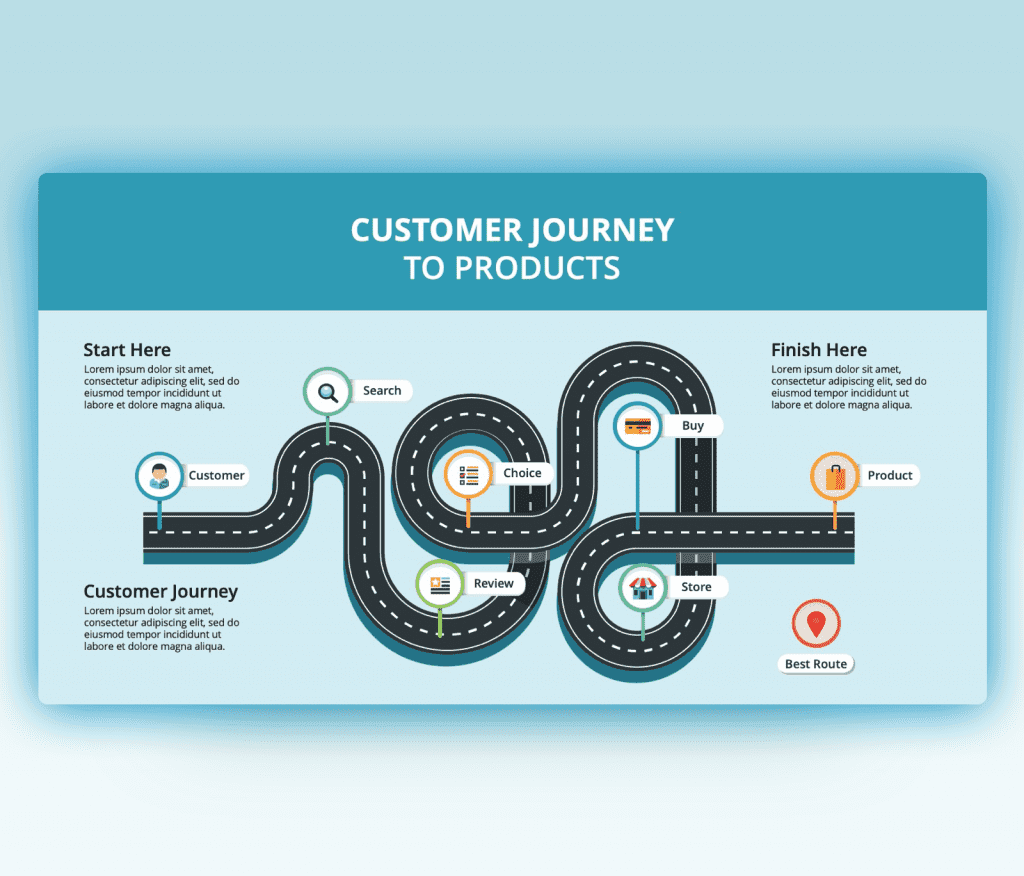 Free Customer Journey to Products with Road Path template for PowerPoint is ready to download now. We understand how it is important to draw a map for your customers as they are the main asset in any organization. Without them, we won't be able to continue, develop, and innovate, Without them, we would just drop dead.
Using customer journey maps is to visualize the process that customers move through to reach your product or services. Using a road path ppt inspires the user to track the process and see every potential way of enhancing it. Maybe we are calling it a customer journey template, but it doesn't necessarily focus on a customer's experience only. you can also use it to work on a user's, employee's, or citizen's experience.
This exact template makes Customers' experiences visible and tangible which supports all teams to share and develop an empathic understanding for customers, users or etc. The Customer Journey To Products with Road Path template for PowerPoint is designed in a modern and eye-catching style. It starts with the customer point passing through several stages until it reaches the product.
The design has a road path as the main tracking visual tool with several points, each point is a pen that represents a stage a customer will pass by or through. All the elements in this design are editable. You can fully customize it to fit your needs and styles. Colors and sizes of the icons can be changed and the icon can be replaced to fit the proper representation of each stage. Multiple fonts and color themes are available to choose from. Download our free customer journey map template and tack care of your customers immediately
Want Custom Designs?
Get your presentation custom designed by us, starting at just $5 per slide, based on this template or any other style needed
Request for $5