Company Budget Tables (Income and Expenses) PPT Slide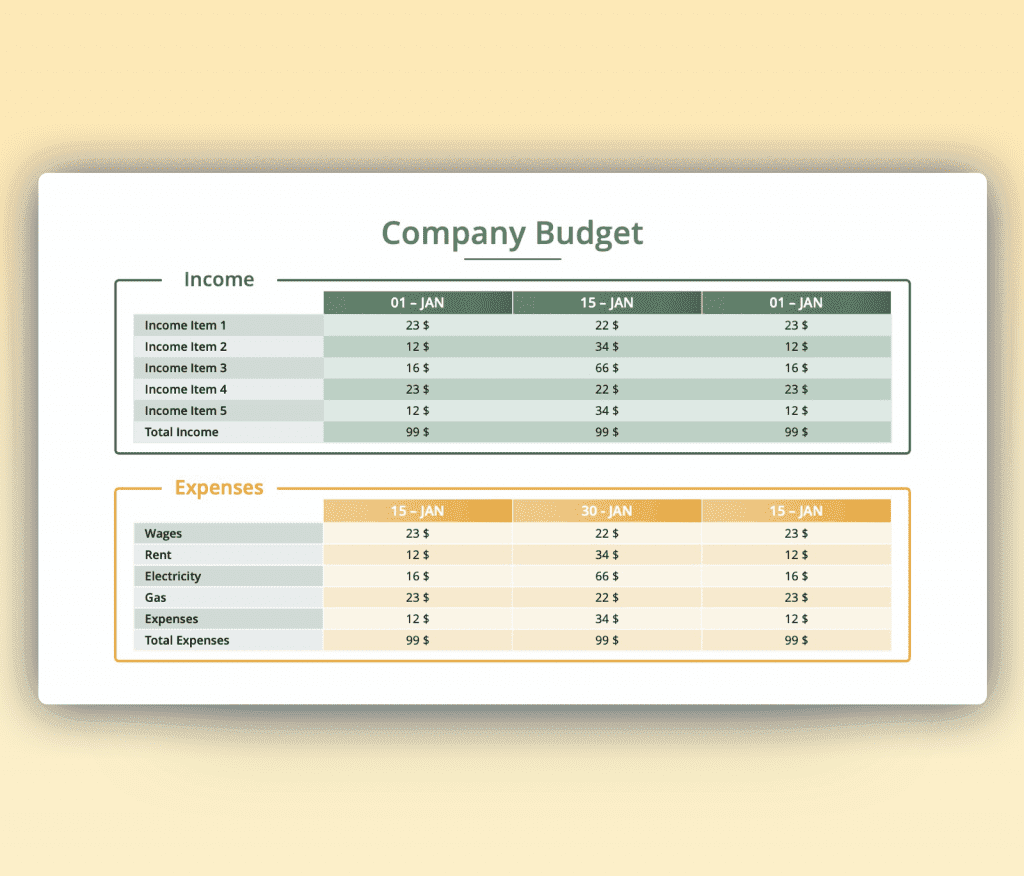 Company Budget Tables PowerPoint Slide PPT designed for companies and individuals to present and report their budget. This PowerPoint template is focusing on both expenses and Income. The user of this income and expenses ppt can include it in any kind of accounting report for clients, companies `and even for family. It makes it easy and quick to share numbers and reflect on them. To choose the right visuals is really important and a vital decision you need every time you share information with people.
As seen in this budget ppt template free download There are two tables on for expenses and the other one is for income.Each one of the tables consists of 6 raws and three columns that you can add to or remove from. Edit the month and the number of entries and you are ready to go, Actually, you can use this PowerPoint slide for different uses other than the budget too.
You can totally customize this PowerPoint template and gain an outstanding one that fits your needs and style. Starting with adding your text easy to the columns and raws and choosing a different font if you want to fit your brand guidelines and style. Pick another color theme from the color palette available. All icons and elements are able to be changed, edited, and replaced. You can download it one time an use it many times. Download Company Budget Tables PowerPoint Slide PPT now and have great visuals that stand out to your audience.
also, check more budget powerpoint templates
Want Custom Designs?
Get your presentation custom designed by us, starting at just $5 per slide, based on this template or any other style needed
Request for $5