Clarity - Thesis Defense Presentation Template.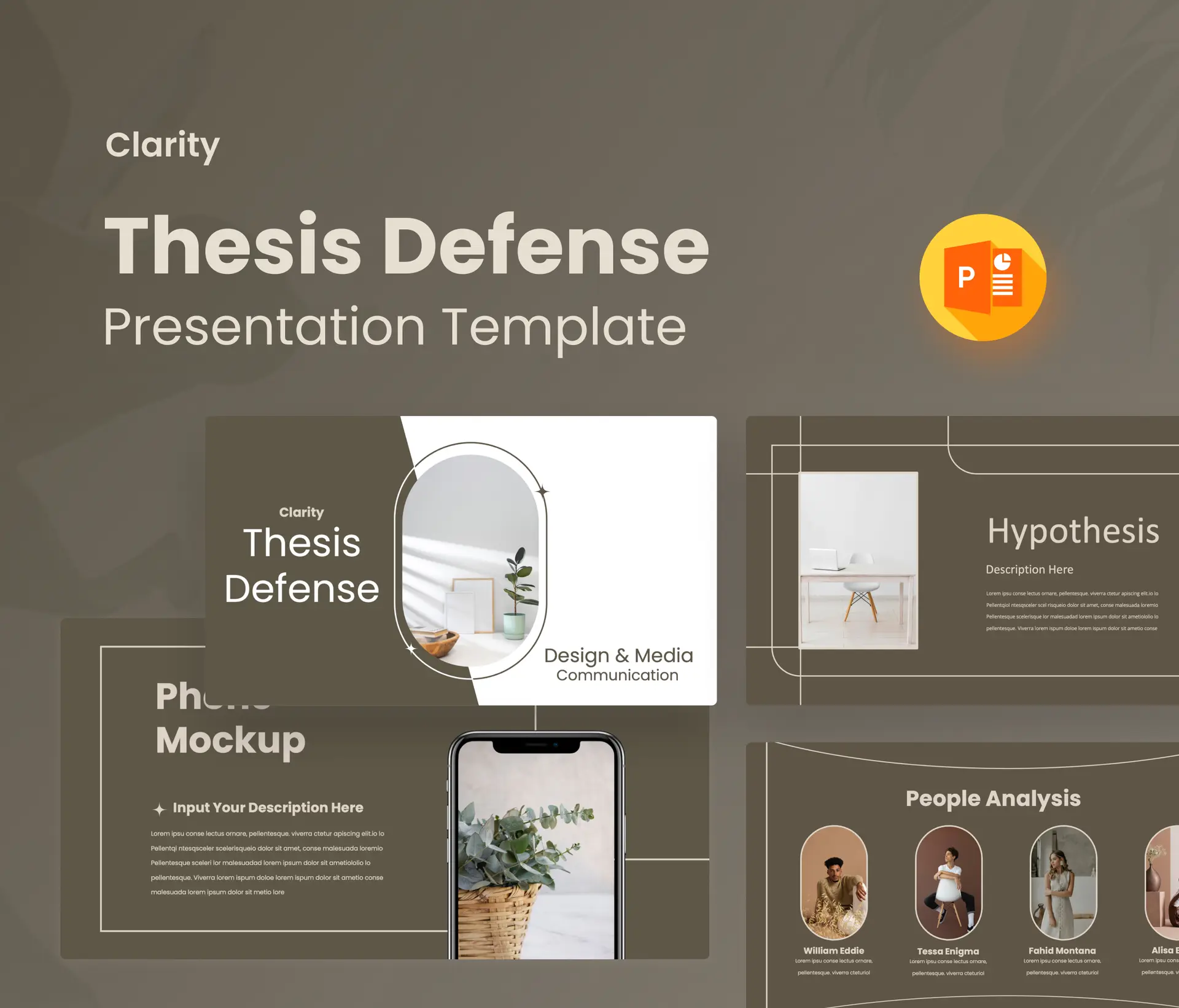 Clarity – Thesis Defense Presentation Template is the ultimate companion for every graduate student preparing to defend their research work. This meticulously crafted template is designed to help you deliver a captivating and polished thesis defense presentation with the utmost confidence and professionalism.
With its sleek and modern design, the template offers a perfect blend of elegance and functionality. It provides a well-structured framework, allowing you to organize your content and effectively convey your ideas effortlessly. The template's intuitive layout ensures a seamless flow of information, enhancing the clarity and coherence of your presentation.
Equipped with a wide range of professionally designed slides, this template caters to all your needs. It includes sections introducing your research objectives, outlining the methodology, showcasing your data analysis, and summarizing your findings. Additionally, it offers visually appealing graphs, charts, and infographics to illustrate your research results effectively.
By downloading the "Clarity Thesis Defense Presentation Template," you'll save valuable time and energy while impressing your audience with a visually stunning and impactful presentation. Don't miss out on this invaluable resource – unlock your potential and ace your thesis defense effortlessly.
Example of included content:
Overview.
Introduction.
Problem.
Abstract.
Literary Review.
Theoretical Framework.
Objectives.
Hypothesis.
Results.
Analysis.
Implementation.
Methodology.
Conclusion.
Recommendation.
Reference.
Research Data.
Alternative concepts.
Design Reference.
People Analysis.
Budgeting Report.
Data Analysis.
Monthly Report.
Timeline process.
Phone mockup.
Mockup.
Thank you.
Features:
Want Custom Designs?
Get your presentation custom designed by us, starting at just $5 per slide, based on this template or any other style needed
Request for $5