ALFA - Chemistry Education Presentation Template.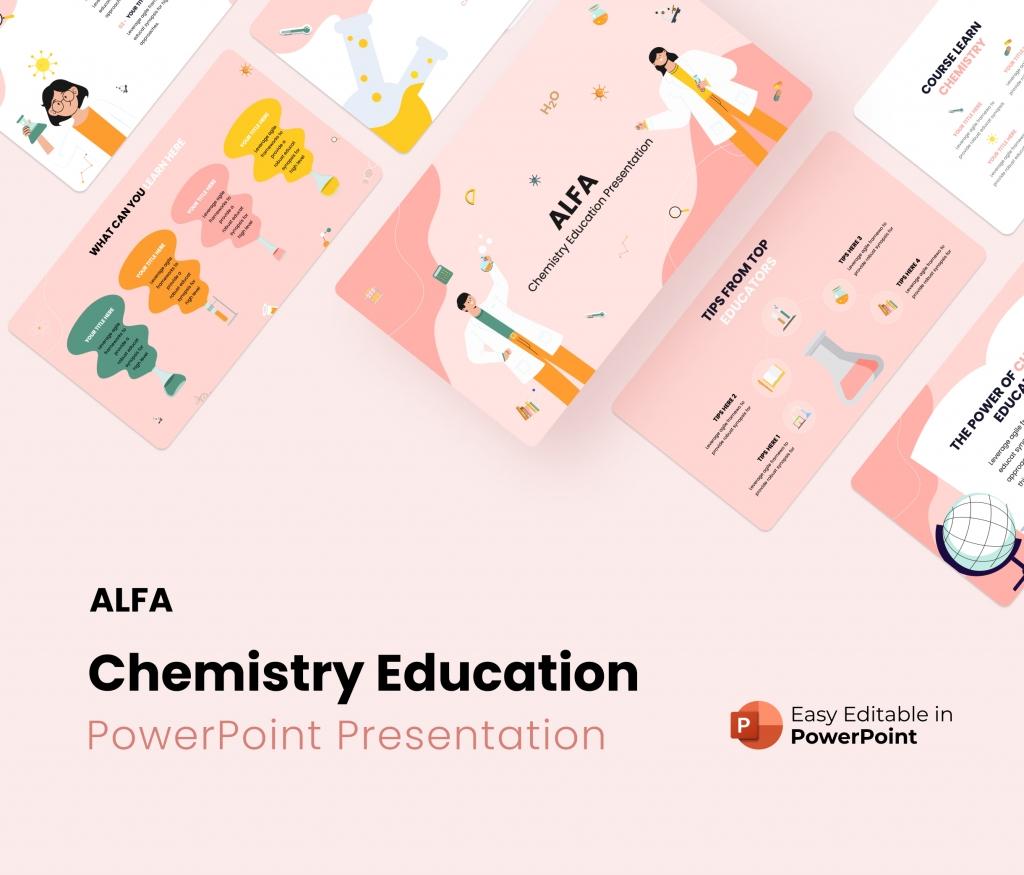 ALFA – Chemistry Education Presentation is your ultimate tool for creating engaging and informative presentations in the field of chemistry education. This meticulously crafted template is designed to persuade and captivate your audience, making complex chemical concepts easily understandable.
With its sleek and modern design, ALFA – Chemistry Education Presentation Template offers a visually stunning backdrop that enhances your content and keeps viewers hooked from start to finish. It combines vibrant colors, professional typography, and high-quality graphics to create a visually stunning and cohesive presentation.
But it's not just about aesthetics. This template is tailored specifically for chemistry education, providing a comprehensive set of pre-designed slides covering various aspects of the subject. From the periodic table and chemical equations to molecular structures and laboratory experiments, every crucial topic is included, ensuring that your message is conveyed effectively.
The template also offers easy customization options, allowing you to add your content seamlessly. Whether you're a chemistry professor, a student, or a professional in the scientific field, this template will save you valuable time and effort, enabling you to focus on delivering a captivating presentation.
Don't miss out on this exceptional opportunity to elevate your chemistry education presentations.
Download it today and unlock the power of persuasive visuals to educate, inspire, and leave a lasting impression on your audience!
Want Custom Designs?
Get your presentation custom designed by us, starting at just $5 per slide, based on this template or any other style needed
Request for $5