80/20 (Pareto Principle) PowerPoint Infographic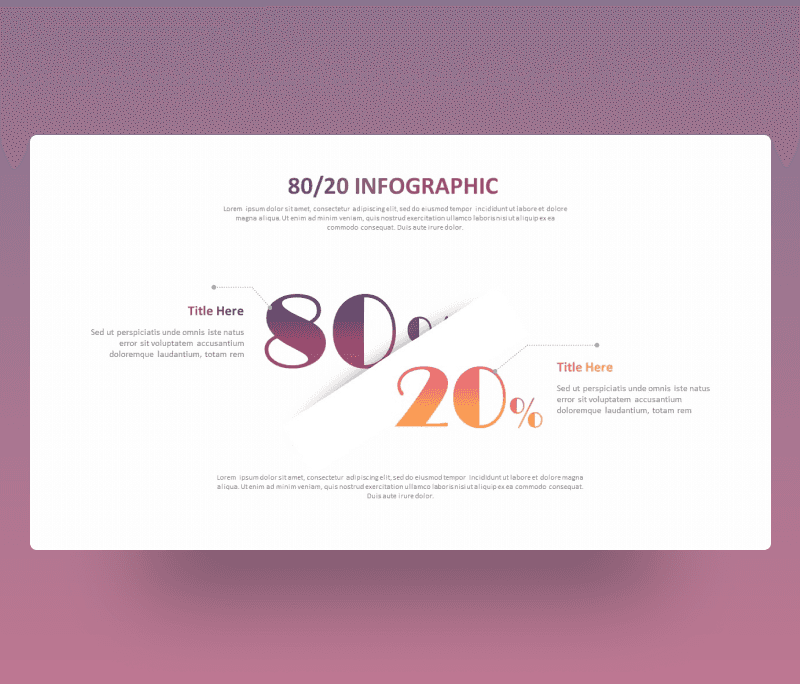 Have you heard of 80/20 rule? maybe you heard the expression Pareto principle? it's also known as the rule of vital few. Which means 20% of the effort can give you 80% of results. We believe in this concept enough that we created a set for you. If you are looking for a Pareto Principle PowerPoint, This really cool modern slide is all yours. It's totally editable and you can change pretty much everything in it. Colors, sizes, shapes and fonts. Download our professional slide and use it many and many times. Don't forget to check our other free and premium items.
Want Custom Designs?
Get your presentation custom designed by us, starting at just $5 per slide, based on this template or any other style needed
Request for $5