Warehouse Operations PPT - PowerPoint Infographic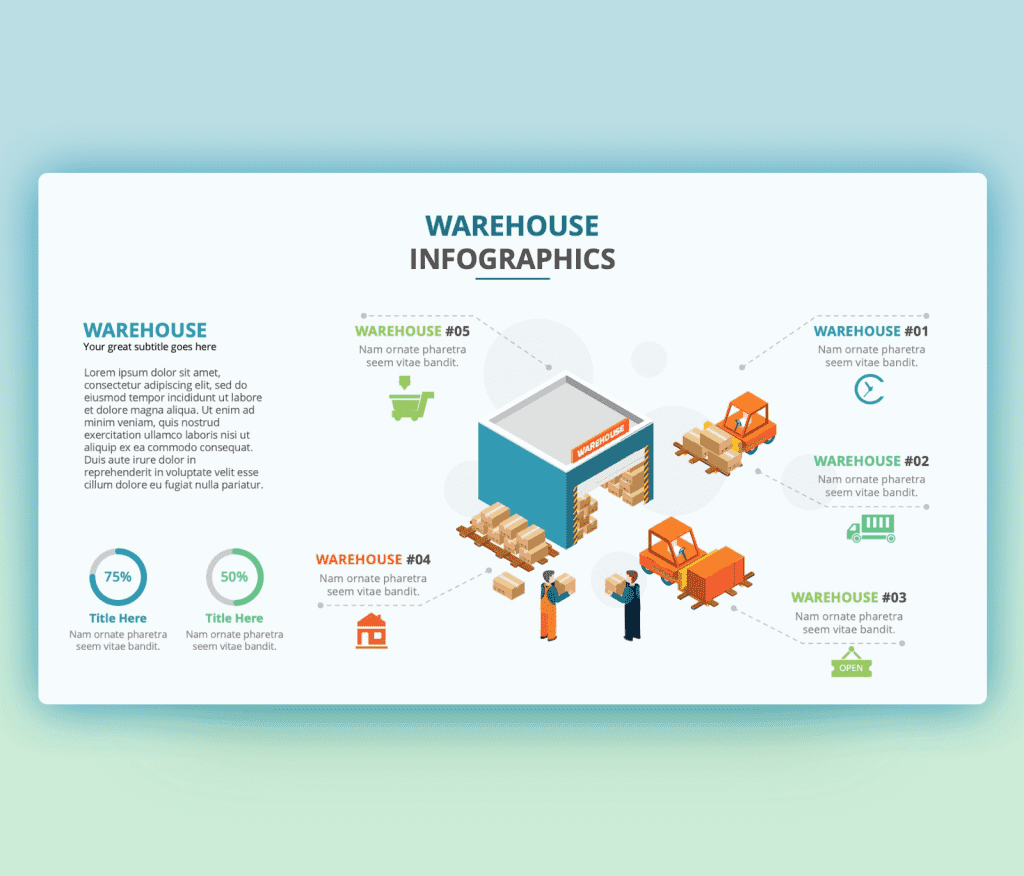 Warehouse business is complicated and details oriented, that's why creating an infographic PowerPoint design seemed to be a really good idea. This warehouse operations PPT slide design is about warehouse storage. It contains cons related to this specific topic. Along with two pie charts with different percentages. This design can be used to demonstrate a five points topic. You can increase the points or remove from them for sure. To present your work you need warehouse management best practices ppt. This warehouse PowerPoint slide is about warehouse activities in general. So if you look for a warehouse operation ppt or for a warehouse presentation, you have found it now. check the rest of our slides and create more professional content.
---
Premast recommendation: check our modern ppt slides
Want Custom Designs?
Get your presentation custom designed by us, starting at just $5 per slide, based on this template or any other style needed
Request for $5