New Year Illustrations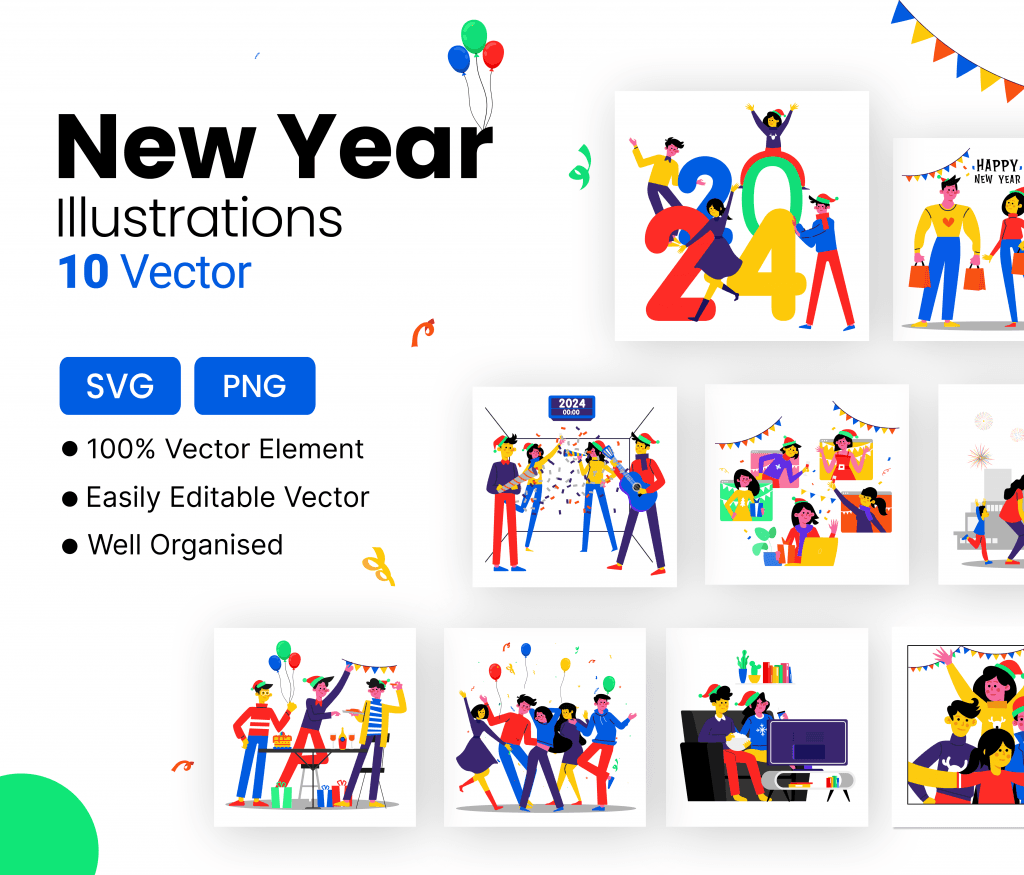 Get ready to ring in the new year with a burst of creativity and festive spirit!🎅🏻 Our "New Year Illustrations" collection is your ticket to a world of vibrant, celebratory artwork that will infuse your projects with the joy and excitement of the coming year. With a diverse array of high-quality illustrations, this collection is the perfect resource for designers, marketers, and anyone looking to add a touch of New Year's magic to their work.
From dazzling fireworks to elegant champagne toasts, this collection captures the essence of the holiday season, making it ideal for invitations, social media posts, greeting cards, and more. Whether you're a professional designer or just a creative enthusiast, these illustrations will help you stand out in style. Welcome 2024 in a visually spectacular way
Download it now and make your projects shine with the promise of a fresh start!🎆
Want Custom Designs?
Get your presentation custom designed by us, starting at just $5 per slide, based on this template or any other style needed
Request for $5