Liquid Infographic PPT with 6 Steps Design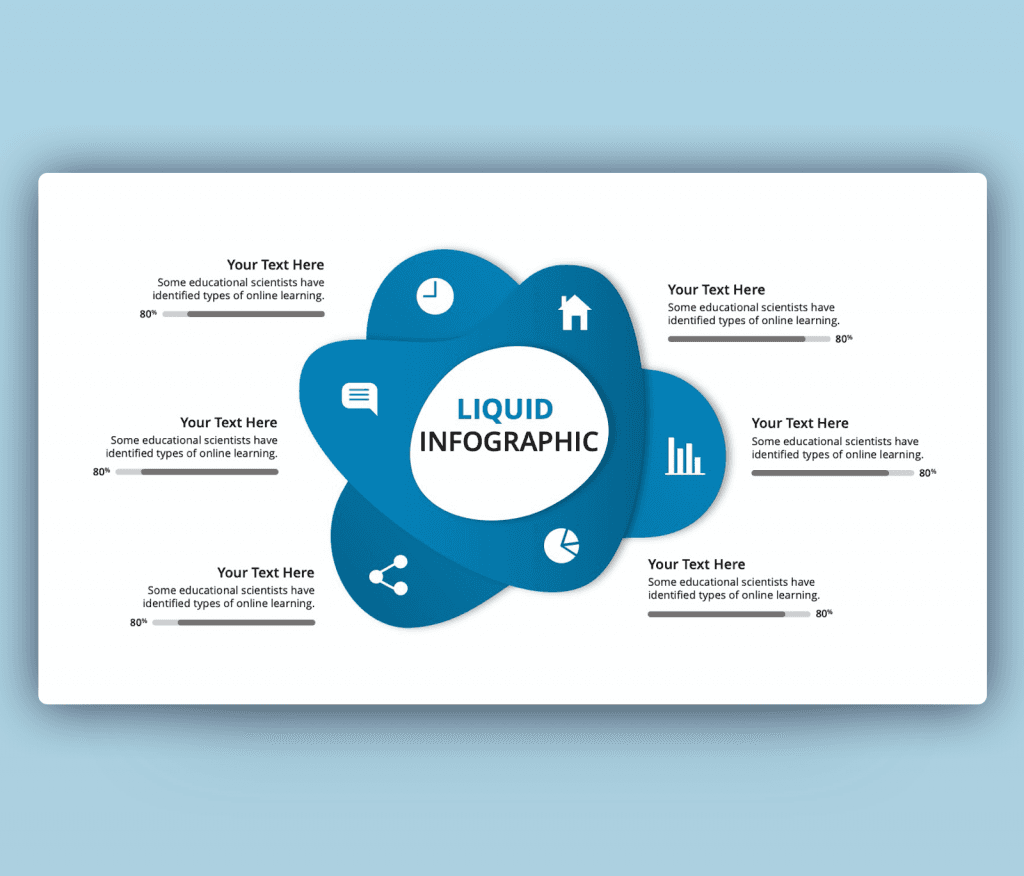 Liquid Infographic PPT with 6 Steps Design ready to download. The liquid infographic is a really popular style these days. A design that is modern and practical for you to use. Infographics, in general, is a very important visual tool that can be used as a way to simplify complex data. It's really important to choose carefully the design you will use to present your content and share your thoughts. Presenting this cool blue PowerPoint template will help you organize your thoughts and ideas. You can use it for a process or a project structure. Check it out and start creating.
In this Liquid Infographic PPT with 6 Steps Design is designed in a simple way where the liquid shapes are in the center working as the main point we are with six steps each are represented by a business-related icon. There is a space to insert titles and notes along with a small chart to measure each point strength or relativity.
Fully customizable and totally editable this free PowerPoint graphics, you can adjust each element included in this design. Starting with the color theme you can change the blue theme to any color you like. Pick a new font. You can edit all icons and graphics.
Want Custom Designs?
Get your presentation custom designed by us, starting at just $5 per slide, based on this template or any other style needed
Request for $5