Invesfly AI - Financial Pitch Deck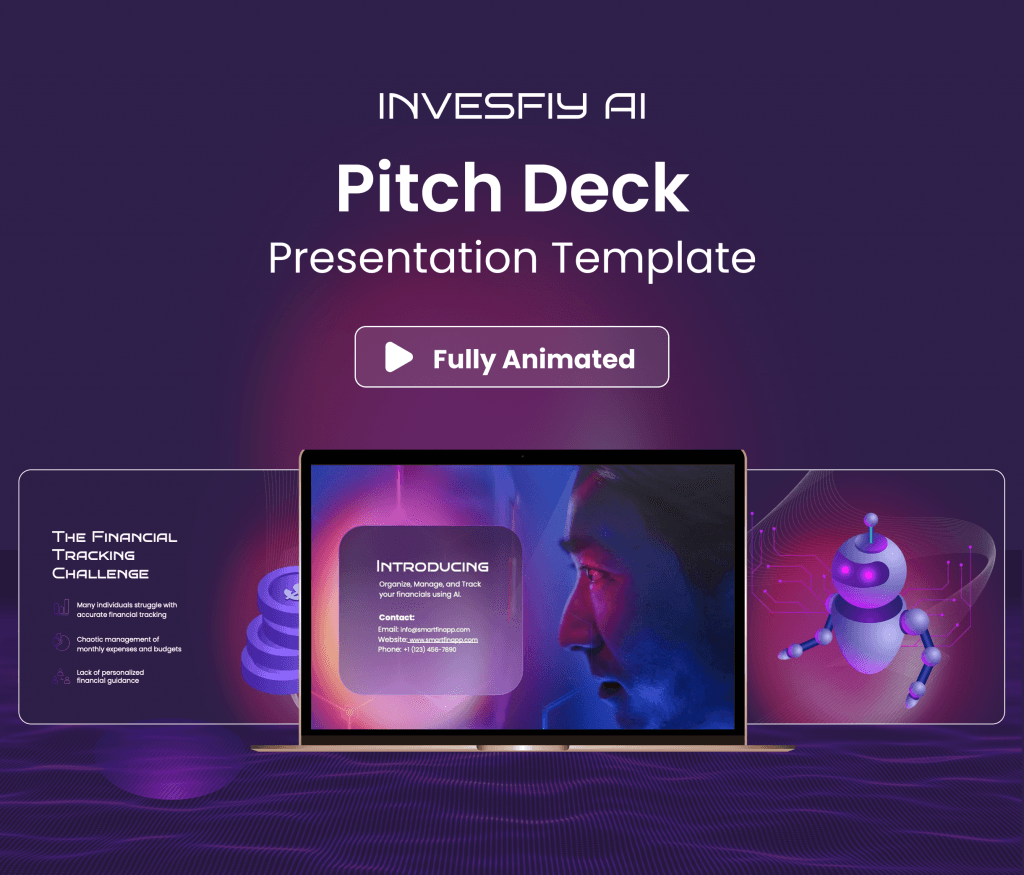 Invesfly AI Financial Pitch Deck is your ultimate companion in the world of finance and investment presentations. This meticulously crafted template is designed to revolutionize the way you convey your financial strategies, forecasts, and investment opportunities.
With a sleek and professional design, Invesfly AI Financial Pitch Deck ensures your presentations exude confidence and credibility. It effortlessly guides you through the critical aspects of financial storytelling, allowing you to showcase data-driven insights, market trends, and growth projections with ease.
Our template incorporates the power of artificial intelligence to simplify complex financial data into visually engaging charts, graphs, and diagrams, making your information more digestible for your audience. Whether you're a seasoned financial analyst or a startup entrepreneur seeking investment, this template empowers you to make a compelling case and secure your financial goals.
Don't miss out on the opportunity to elevate your financial presentations. Download this Invesfly AI Financial Pitch Deck now and unlock a new level of success in your financial endeavors!
Example of included content:
About Us slides.
The Financial Tracking Challenge.
Revolutionizing Financial Management.
Empowering You with Features.
Tapping into a Growing Market.
Our Expert Team.
Fueling Growth with Investment.
Competitive Matrix.
Business Model.
Our milestones.
Future Goals.
Contact Information.
Features:
30unique slides.
Fully animated
16:9 aspect ratio (HD screen).
Based on the master layout.
All elements are fully editable.
Easy drag and drop image.
Free fonts file used.
 Fast and free support
Want Custom Designs?
Get your presentation custom designed by us, starting at just $5 per slide, based on this template or any other style needed
Request for $5