Bitcoin Transaction Infographic PowerPoint Template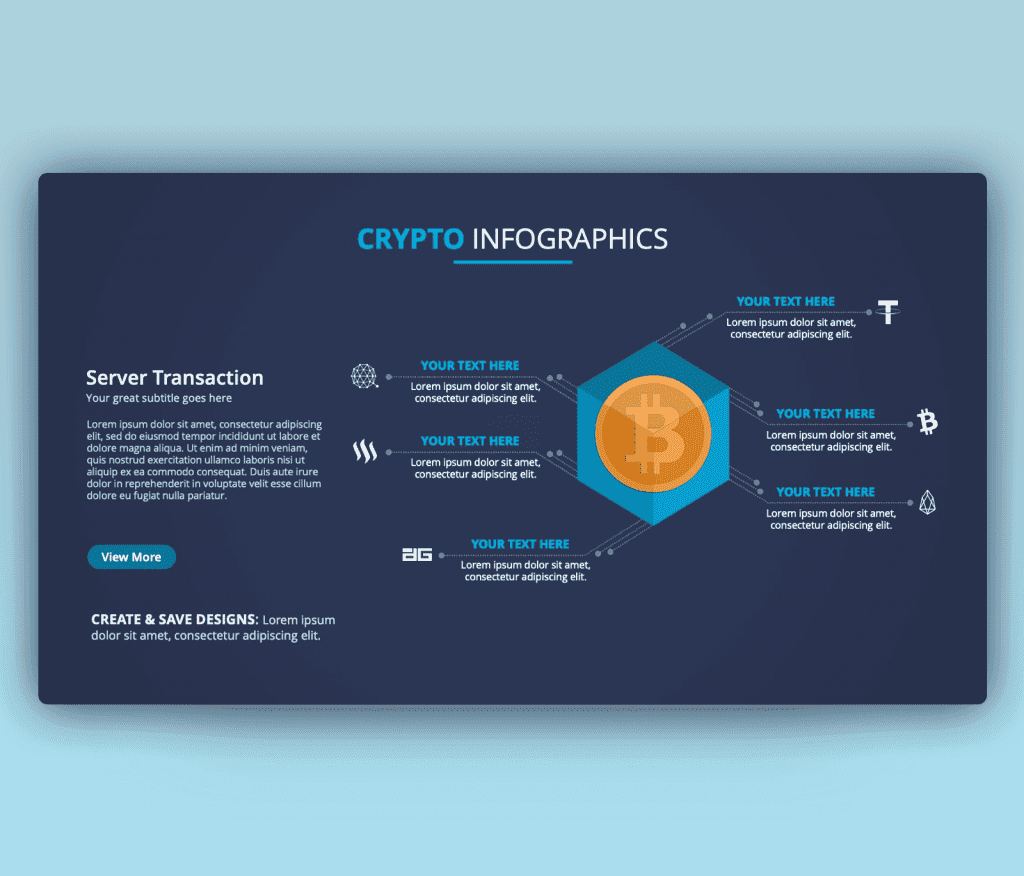 This decade is all about transferring business world to a virtual state, lately blockchain business is striving. This crypto currency is for six points, you can increase the number of points or remove from them. As all of our PowerPoint slides are totally editable and can be changed and adjusted. All icons are vectors so you can edit and change their colors. The color theme of the slide can be switched to another one. Fonts are replaceable too. Bitcoin ppt is ready for you, now you can use this infographic to show the transaction of a bitcoin, transferring the value of Bitcoin wallets such as Full Node.
Also check, best blockchain presentations from premast
Want Custom Designs?
Get your presentation custom designed by us, starting at just $5 per slide, based on this template or any other style needed
Request for $5