MediBlend - Medical Clinic PowerPoint Template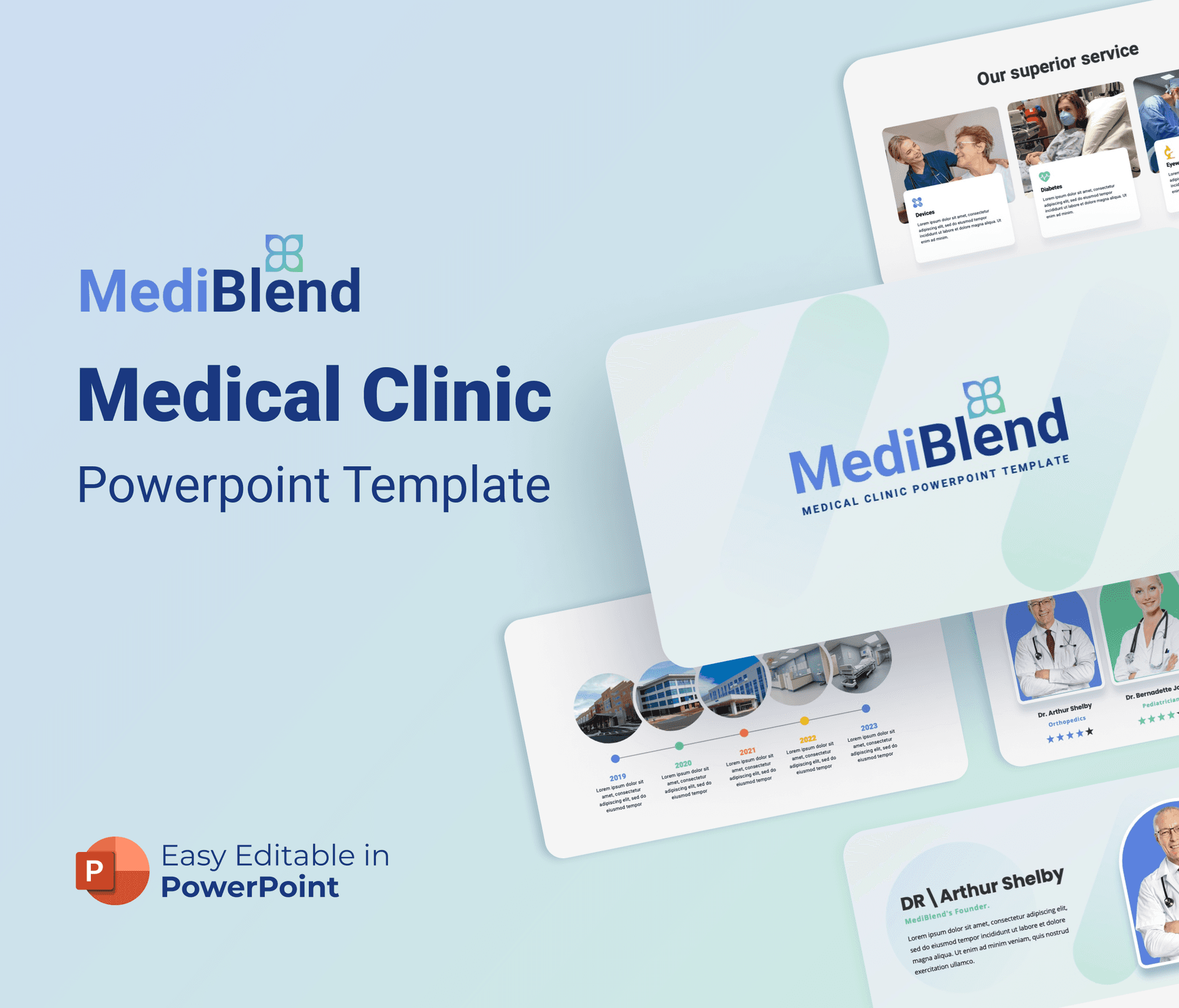 "MediBlend -Medical Clinic PowerPoint Template" – your all-in-one solution for delivering compelling and professional medical presentations with ease. Designed meticulously by expert graphic designers and medical professionals, this template empowers you to captivate your audience and leave a lasting impact.
Immerse yourself in a world of creativity with the template's versatile slides, showcasing sleek and modern designs that perfectly complement medical-related content. Featuring a soothing color palette and intuitive layout, it effortlessly enhances the visual appeal of your data and key messages, making complex medical concepts easily understandable.
Whether you're a medical practitioner, researcher, or educator, this template offers a seamless experience, saving you precious time while maintaining the highest level of quality. From patient case studies and treatment options to medical breakthroughs and statistics, present your information confidently and persuasively.
Take your medical presentations to the next level by downloading our "MediBlend – Medical Clinic PowerPoint Template" today and elevate your communication game within the healthcare industry. Let your ideas shine and inspire others to make a positive impact on healthcare with this exceptional template at your fingertips.
Example of included content:
About Us slides.
Our History.
Our Clinic Vision.
Our Clinic Mission.
Founder.
Meet Our Team.
Our Doctors.
Our superior service.
Reasons for choosing our services.
Medical Complete.
Our Timeline.
Our medical partners.
Doctor's schedule.
They said about our medical services.
Patient Review.
Our patient room.
Our Infographic.
Want Custom Designs?
Get your presentation custom designed by us, starting at just $5 per slide, based on this template or any other style needed
Request for $5