Dental Icon Set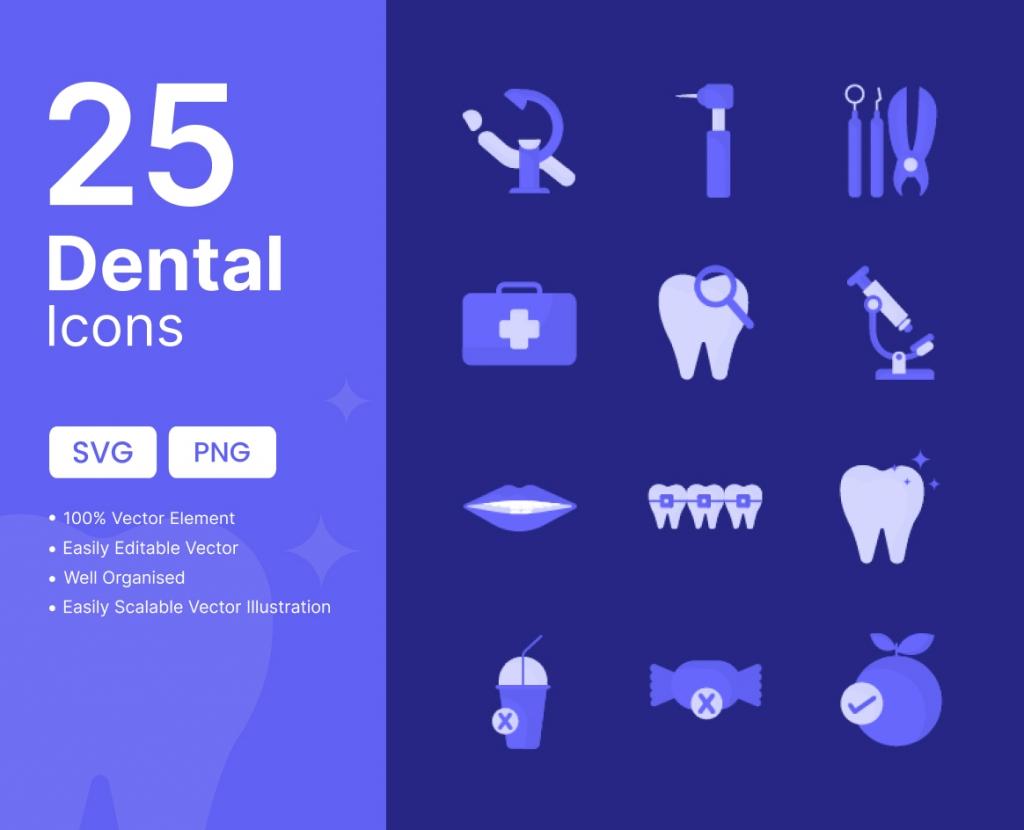 Dental Icon Set – a comprehensive collection of well-crafted icons designed specifically for the dental industry. With its stunning visual appeal and remarkable attention to detail, this icon set is the ultimate solution for dental professionals, web designers, and developers looking to enhance their projects with a touch of professionalism and sophistication.
This meticulously curated icon set encompasses a wide range of dental-related icons, covering every aspect of dentistry. From toothbrushes and dental chairs to x-rays and dental tools, each icon is expertly designed to accurately represent its respective dental concept. Whether you're working on a dental clinic website, dental software application, educational materials, or dental health campaigns, this icon set will elevate the visual impact of your project, making it visually engaging and instantly recognizable. Don't miss the opportunity to elevate your dental projects to new heights.
Download our Dental Icon Set today and unlock a world of design possibilities that will captivate and inspire!
Want Custom Designs?
Get your presentation custom designed by us, starting at just $5 per slide, based on this template or any other style needed
Request for $5