Cosmetology - Cosmetics PPT Free Download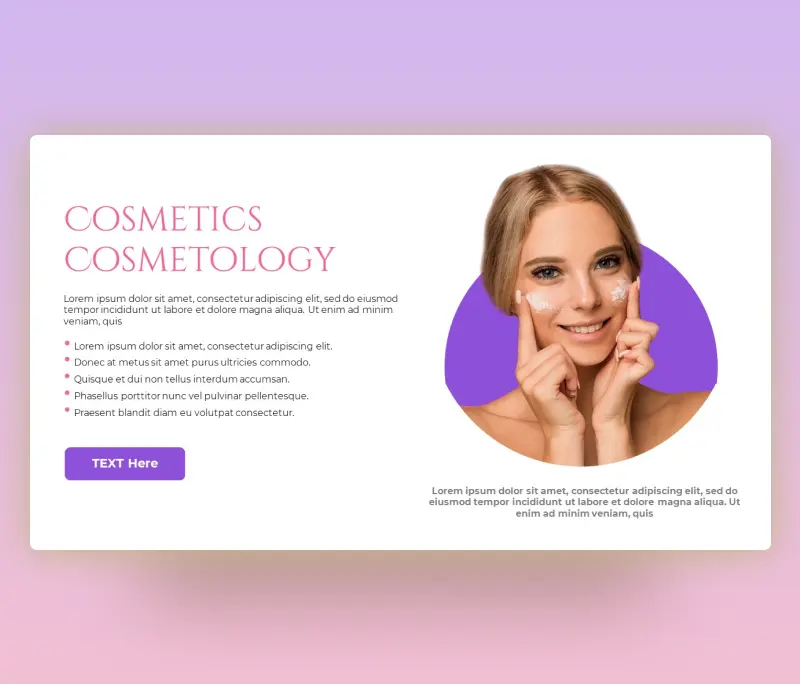 Are you building a career in the beauty industry? are you preparing a makeup PowerPoint template? or are you presenting to your company the latest updates about your skincare products sales? bottom line are you doing anything great in this manners?
Get my advice and check our cosmetics lately added free slide. This one is a great example to give information about your projects and products. It contains a clear call for action button. You can address your story in a modern and lined slide with the perfect theme to fit this glorious industry!
You know what else is cool! You can totally change this slide and use it as a base for a new one that fit your taste and guidelines. A huge color palette to choose from and multiple options you can consider. Download it for free now.
---
Premast recommendation: check our new ppt ideas about beauty
Want Custom Designs?
Get your presentation custom designed by us, starting at just $5 per slide, based on this template or any other style needed
Request for $5