Chemistry Lab Science Education Illustrations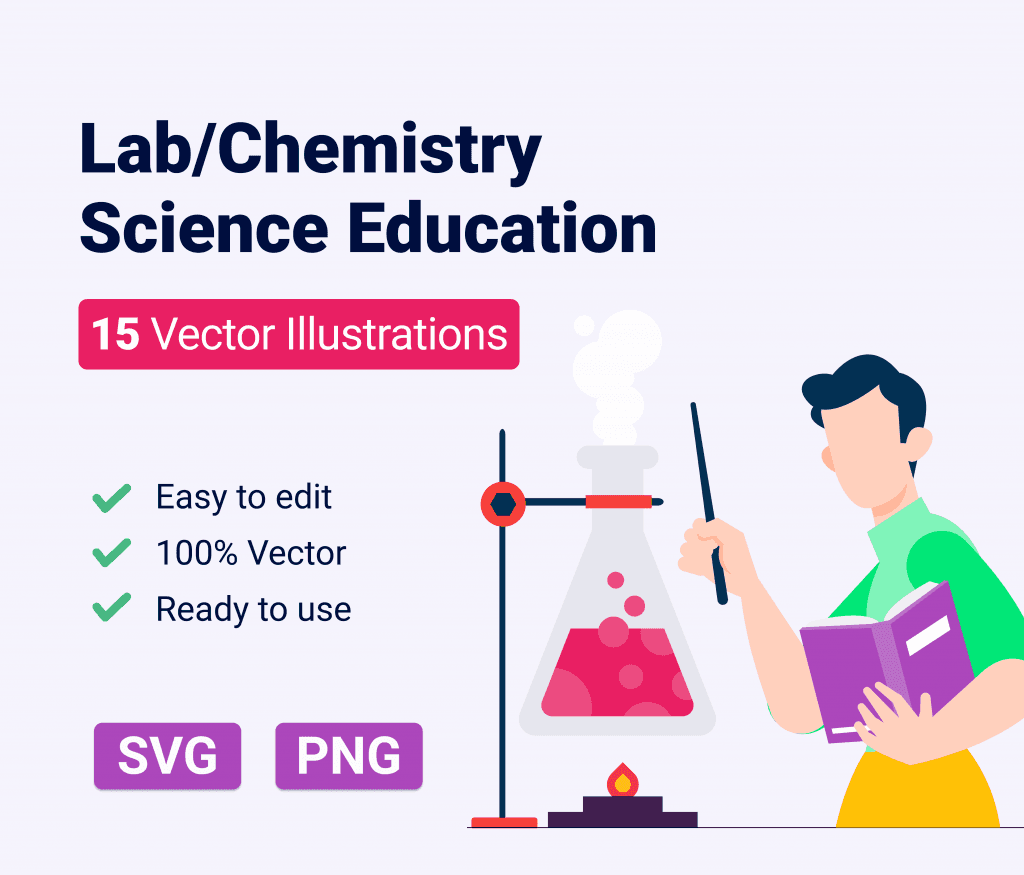 Our Lab/Chemistry Science Education illustration is a dynamic collection of illustrations that is a visual delight, offering a stunning visual representation of complex chemical concepts and phenomena. Whether you're a student, educator, researcher, or simply curious about the wonders of chemistry, this set of illustrations will undoubtedly enrich your learning experience.
Elevate your presentations, textbooks, websites, and projects with these eye-catching visuals that bring chemistry to life.
Don't miss the opportunity to enhance your understanding and communication of chemistry.
Download Chemistry Science Illustrations today and embark on a visual journey into the realm of atoms, molecules, and the reactions that shape our world !
Want Custom Designs?
Get your presentation custom designed by us, starting at just $5 per slide, based on this template or any other style needed
Request for $5