Best Service PPT (Medical Service offering Template)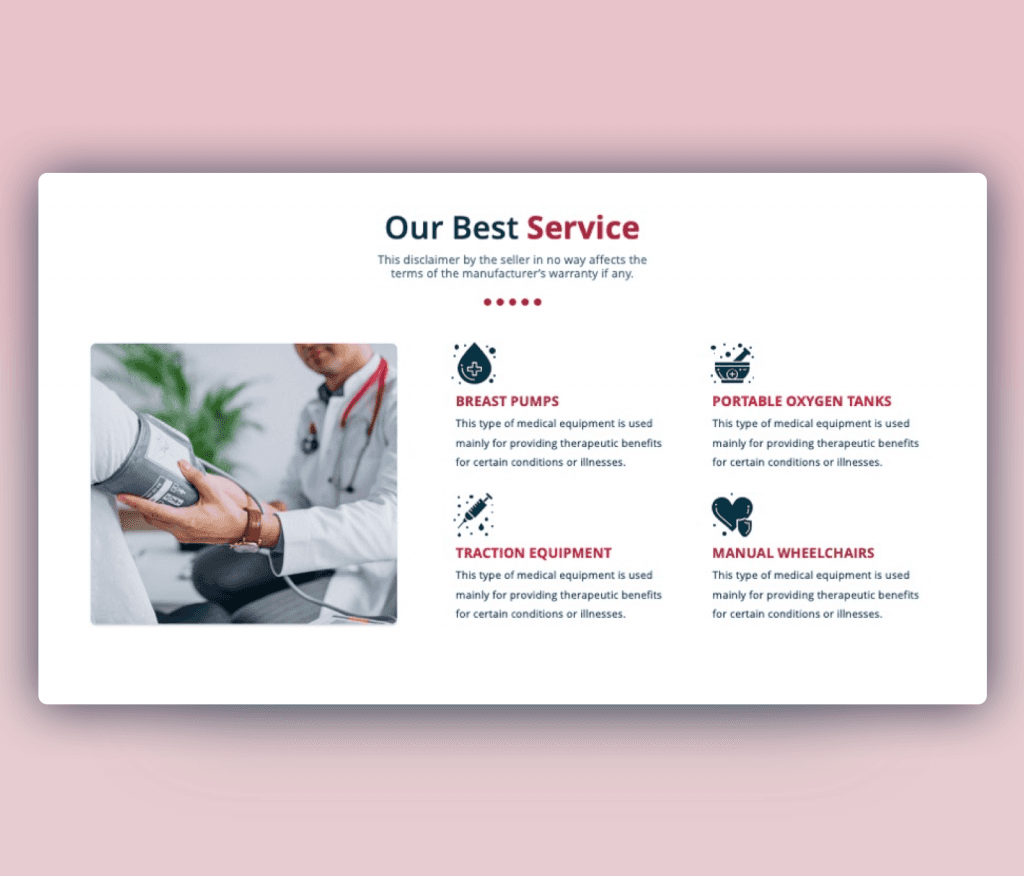 Best Service PPT Template is ready to download. A design simple and practical for you to use as an exhibition for your medical service. Here we are especially mentioning the medical sector but of course, you can use it to present different types of services. Such a service offering PowerPoint template can be presented for patients as a part of your customer services, so they have a clear vision about how you can help them. You can also include it in a plan presentation or as a hand out to raise awareness about your business.
As seen in this Best Service PPT Template there are sections for four services. Beneath the title at the center of a general photo to reflect on the types of services you provide. Each section contains a space for the services name, description, and icons illustrating them. The services mentioned are medical equipment ones such as (Breast Pumps, Portable Oxygen Tanks, Traction Equipments, Manual Wheel Chairs).
You can fully edit and change the whole slide to fit any services you want to deliver. Starting with the color palette, you can change it with something that fits your brand plus picking another fon to apply. Adjust icons to go with each service, insert your text, and here you go.
Download our Best Service PPT Template now and check out our templates.
Want Custom Designs?
Get your presentation custom designed by us, starting at just $5 per slide, based on this template or any other style needed
Request for $5