4 Stages Customer Journey Map PPT Free Download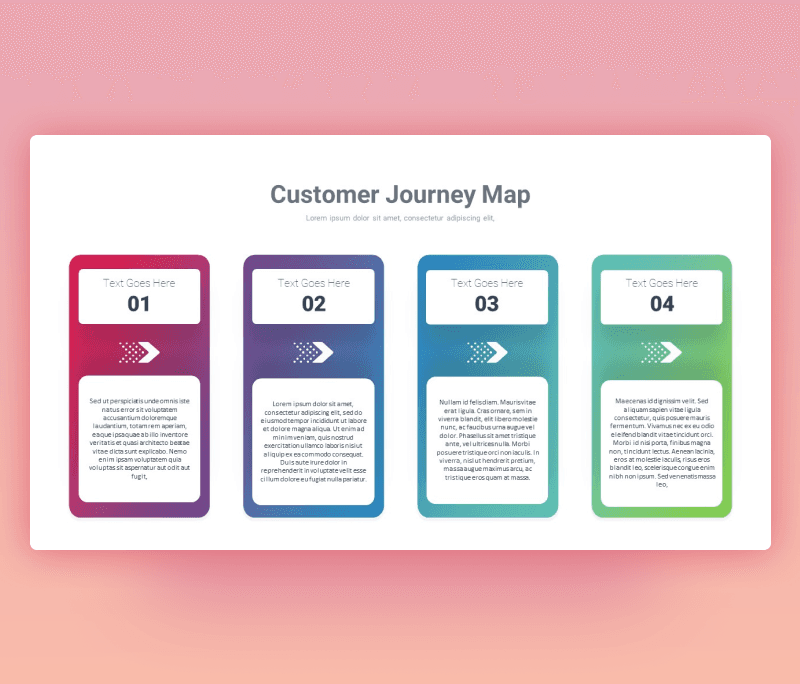 4 Stages Customer Journey Map PPT is designed to help to support planning for your customer. There are multiple reasons and a certain time to think about using a customer journey map. All you need to decide is How you will use it and what are your expectations from using it. Details are the way you'll be able to reach your goal of maintaining your customers. Visualizing your customer journey road map helps to understand which data to keep and which data you can pass by. We created a simple customer journey PPT to help you exchange ideas and thoughts with your team of how you will draw the road to your customer so they reach your product/service.
This 4 Stages Customer Journey Map PPT is a modern, colourful and outstanding design contains four rectangle boxes connected with dotted arrows, each box leads representing every step a customer may take towards your product/service, leading to each other. The boxes are numbered contains space for a title and a description.
Our horizontal customer journey PowerPoint template is fully editable to fit the use and the style you are looking for. Changing the color theme and picking a different font. You can control the whole PowerPoint slide. A variety of Choices for customer journey map PowerPoint template among several of our collection on the Premast website and download it now.
Want Custom Designs?
Get your presentation custom designed by us, starting at just $5 per slide, based on this template or any other style needed
Request for $5