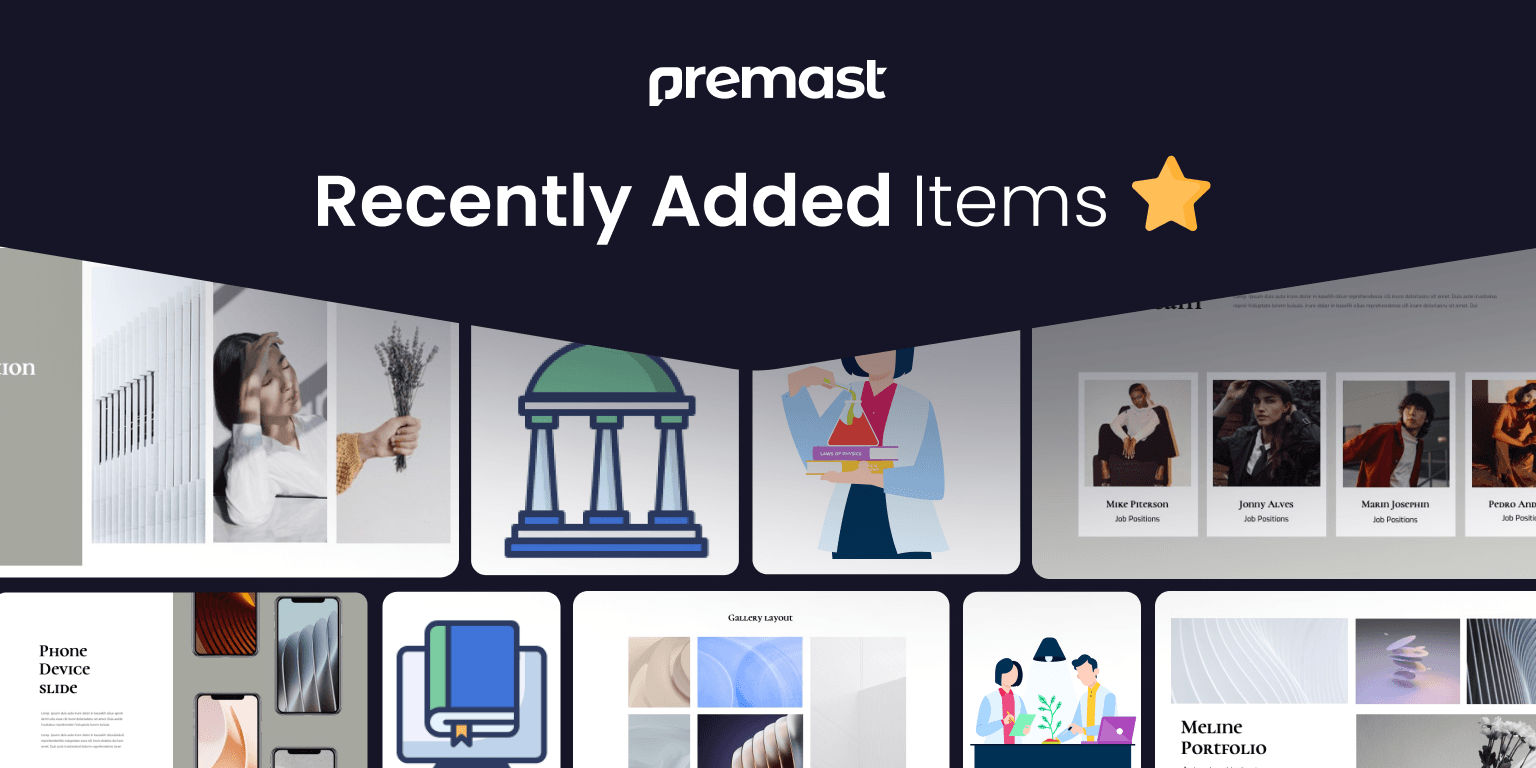 Recently Added Items
Reem Kamal
We continuously enhance our assortment of presentation templates and graphics with fresh and captivating elements. These latest incorporations have been meticulously crafted to elevate the visual appeal and professionalism of your presentations, effectively engaging your audience and conveying your message. Featuring contemporary designs and attention-grabbing visuals, our most recent additions will elevate the quality of your presentations. Elevate your presentation skills and explore our latest offerings now! ⭐️
Meline -Company Profile Presentation Template.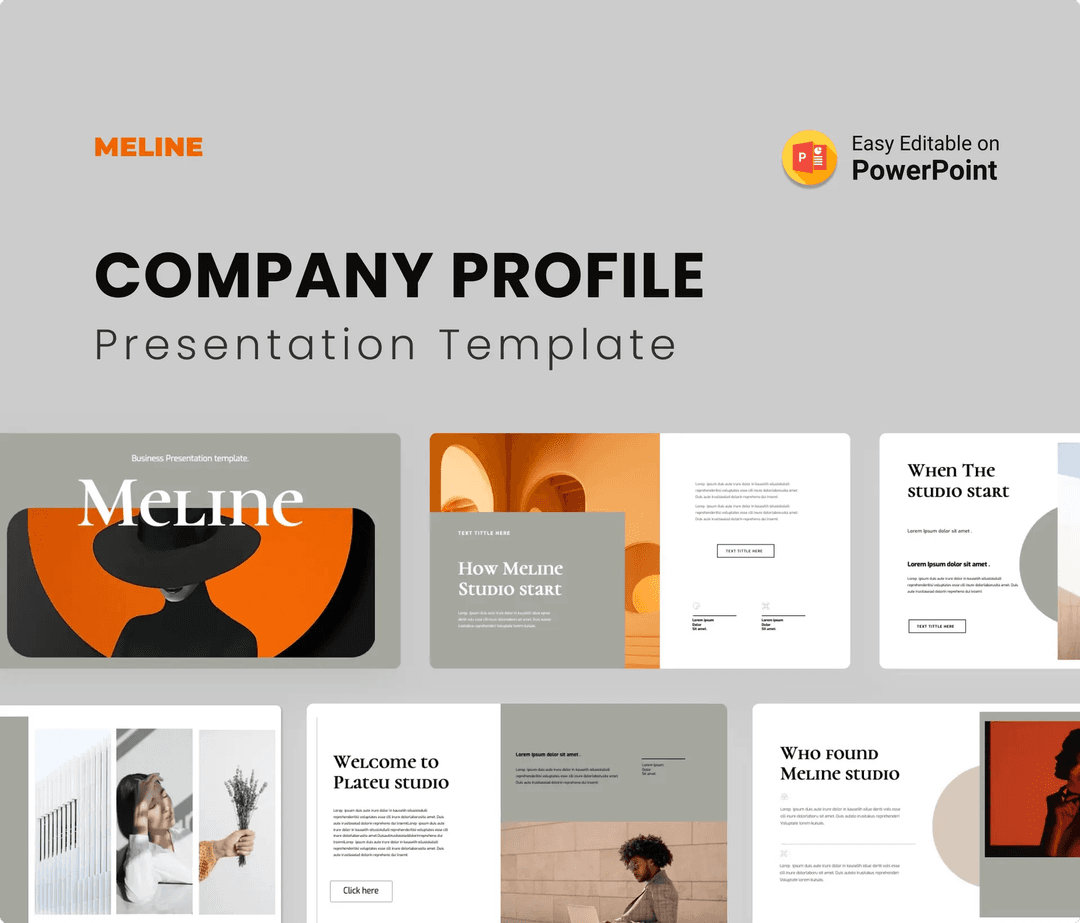 Our meticulously crafted Meline -Company Profile Presentation Template, is your gateway to creating impactful, professional, and visually stunning business presentations. This dynamic template is designed to help you leave a lasting impression on clients, investors, or stakeholders. With its sleek and modern design, it effortlessly elevates your brand's image, making you stand out in today's competitive business landscape.
Meline -Company Profile Presentation Template offers a comprehensive set of pre-designed slides, including cover pages, executive summaries, team introductions, financial overviews, and more, all fully customizable to suit your unique needs. Effortlessly showcase your company's history, achievements, and future prospects with compelling graphics, charts, and infographics. Whether you're a startup or an established corporation, this template provides you with the flexibility and creative freedom to tailor your story, all while ensuring a consistent and professional look. Download it now!
Education Icons Pack
Discover the perfect boost for your educational materials with our Education Icons Pack!  icons cover everything related to learning. Whether it's books, pencils, or modern tech, we've got you covered. These icons are great for teachers looking to spice up their presentations and students wanting to make their projects pop. Plus, they look fantastic no matter how big or small you need them. With a wide range of styles and subjects, you'll find the perfect icon for any project. Give your educational materials a fresh look and download these icons today! Use it Now
Chemistry Lab Science Education Illustrations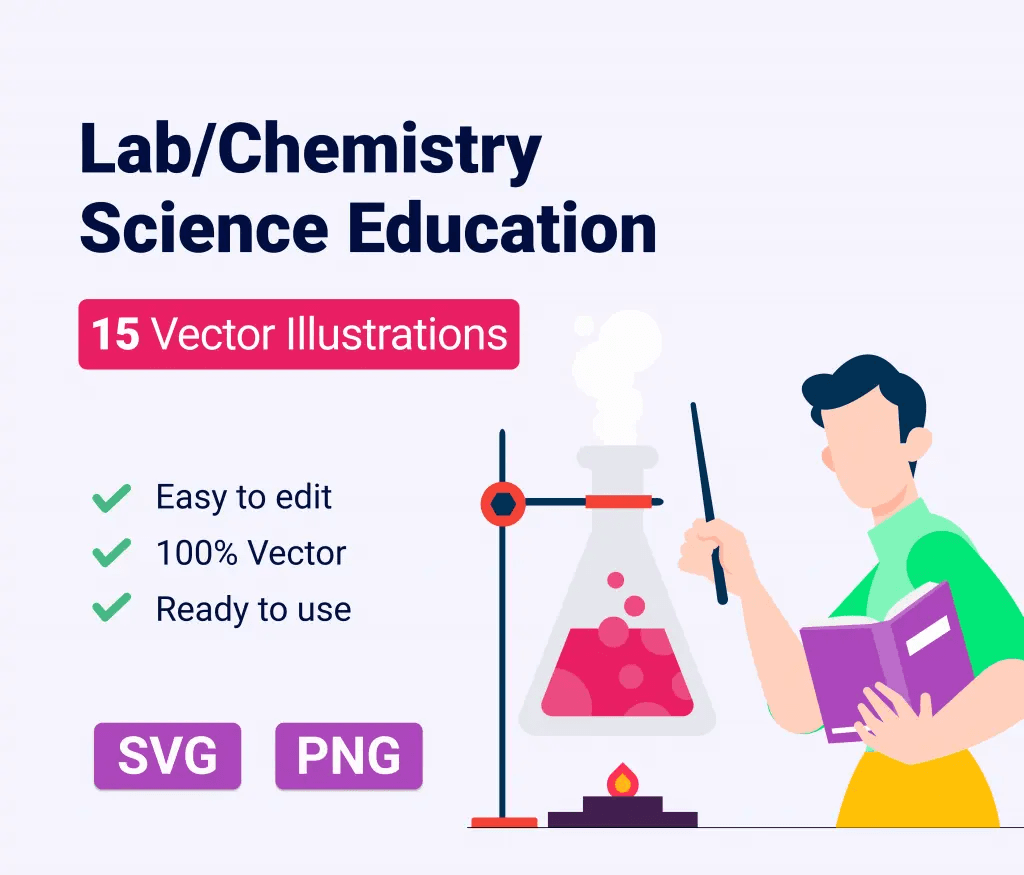 Our Lab/Chemistry Science Education illustration is a dynamic collection of illustrations that is a visual delight, offering a stunning visual representation of complex chemical concepts and phenomena. Whether you're a student, educator, researcher, or simply curious about the wonders of chemistry, this set of illustrations will undoubtedly enrich your learning experience. Elevate your presentations, textbooks, websites, and projects with these eye-catching visuals that bring chemistry to life. Download it Now!
Spread the word
Start for free.
Design, manage and share your Presentation and branded content