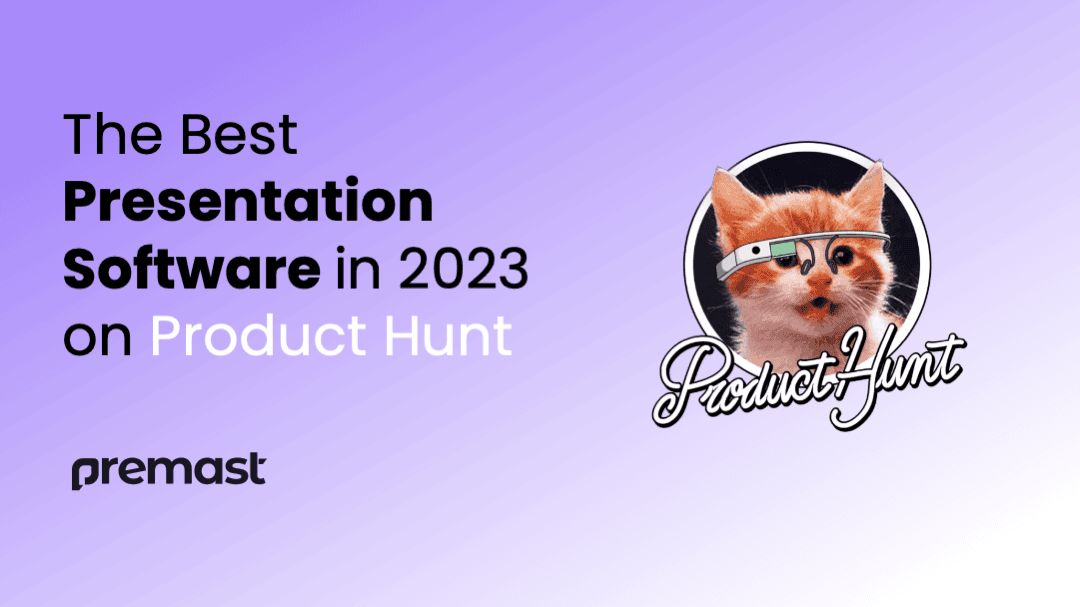 Premast Takes Center Stage as One of the Best Presentation Software of 2023 on Product Hunt!
Samir Rashed
Hold onto your seats because Premast, the ultimate presentation design platform, is rocking the stage as one of the Best Presentation Software of 2023 on Product Hunt! This exciting recognition is a testament to Premast's remarkable features, innovative approach, and commitment to empowering users to create presentations that steal the show. 🎉 😻
Product Hunt, the go-to platform for discovering the latest and greatest tech products, has placed Premast among the crème de la crème of presentation software for the year. This recognition shines a spotlight on Premast's dedication to revolutionizing the way presentations are crafted and delivered, putting you in the spotlight. Find us on Product Hunt
About Premast
Premast is the leading platform for presentation design, redefining the way presentations are created. With its extensive collection of professionally designed templates, customizable icons and graphics, seamless plugin integration, and user-friendly features, Premast empowers presenters to unleash their creativity and create presentations that wow. Premast is committed to providing an all-encompassing platform that caters to the diverse needs of presenters worldwide.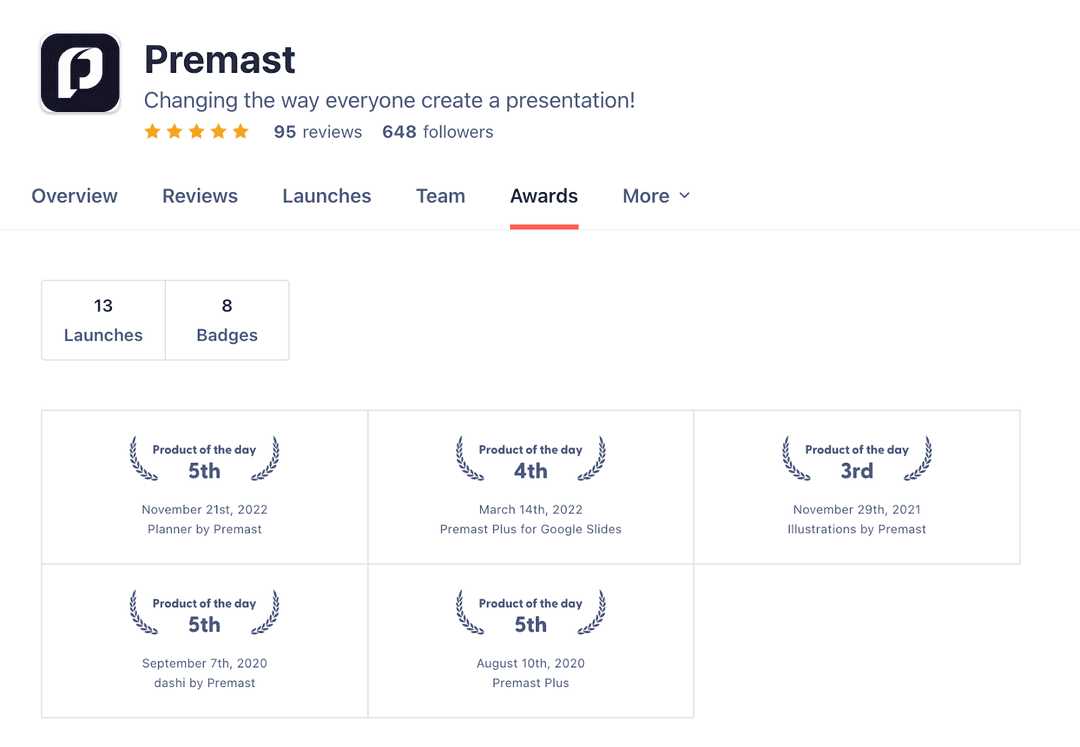 More about premast Featuers
Get ready to dazzle with Premast's customizable Tempaltes, icons, and graphics library. Packed with high-quality icons and graphics in SVG format, it's your golden ticket to taking your slides to superstar status. Customize and tweak these assets effortlessly to match your unique style, ensuring your presentations are a visual feast that leaves jaws dropping.
Prepare to mesmerize with stunning visuals, courtesy of Premast's integration with platforms like Unsplash and Pixabay. Say hello to a world of high-quality images that effortlessly elevate your slides. With just a few clicks, your presentations become a visual spectacle that captivates your audience's attention like never before. Try it Now
Consistency is key, and Premast is your backstage pass to brand perfection. Upload your own brand assets – logos, colors, you name it – and access them effortlessly within the Premast app and plugin. Unleash your brand's personality, creating a cohesive and unforgettable visual experience that keeps your audience coming back for more.
Premast also knows the importance of being in the spotlight, wherever you are. That's why it offers cloud storage capabilities. Upload your presentations or ready-made templates to the Premast cloud and enjoy seamless access from any corner of the world. Alternatively, rock the stage with the Premast plugin within PowerPoint and Google Slides, giving you the power to manage and edit your files without missing a beat. See all reviews ⭐️⭐️⭐️⭐️⭐️

Premast's electrifying inclusion as one of the Best Presentation Software of 2023 on Product Hunt is a testament to its unwavering commitment to presentation excellence. Get ready to step into the limelight and unleash your presentation creativity with Premast, joining the ranks of successful presenters who have taken their shows to a whole new level.
To learn more about Premast and embark on your presentation revolution, visit https://premast.com
Don't miss your chance to steal the show. Experience the power of Premast and unlock the true potential of your presentations.

Spread the word
Start for free.
Design, manage and share your Presentation and branded content