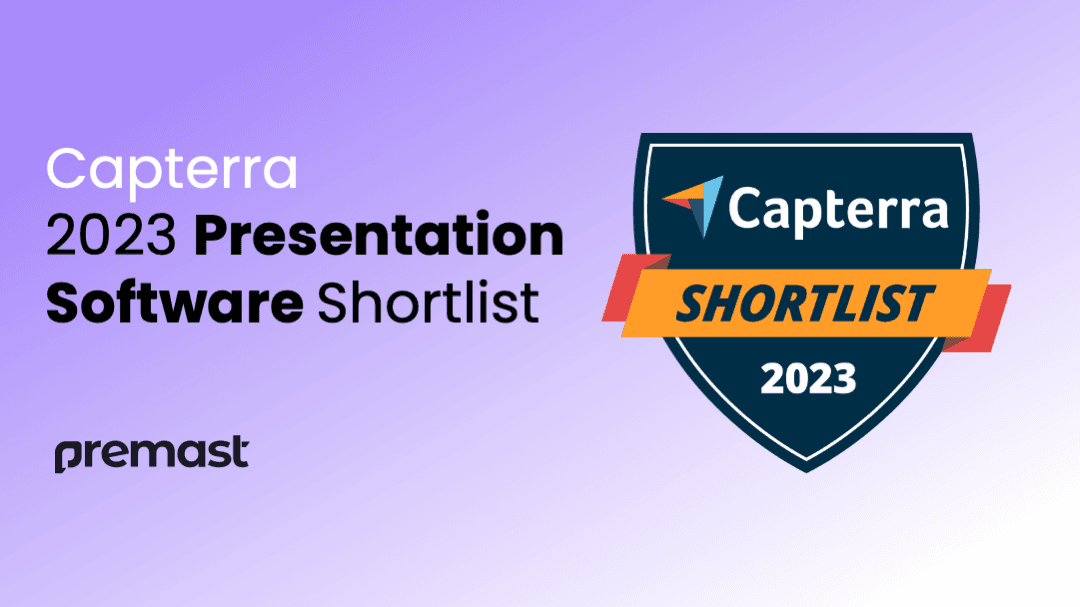 Premast Shines Bright on Capterra's Shortlist for Presentation Software of 2023!
Samir Rashed
Premast, the ultimate presentation design powerhouse, is thrilled to announce its impressive feat of making it onto the prestigious Capterra Shortlist for Presentation Software of 2023. Capterra, the definitive destination for software solutions, has recognized Premast's unmatched creativity, functionality, and user satisfaction, propelling it to the forefront of the presentation design revolution.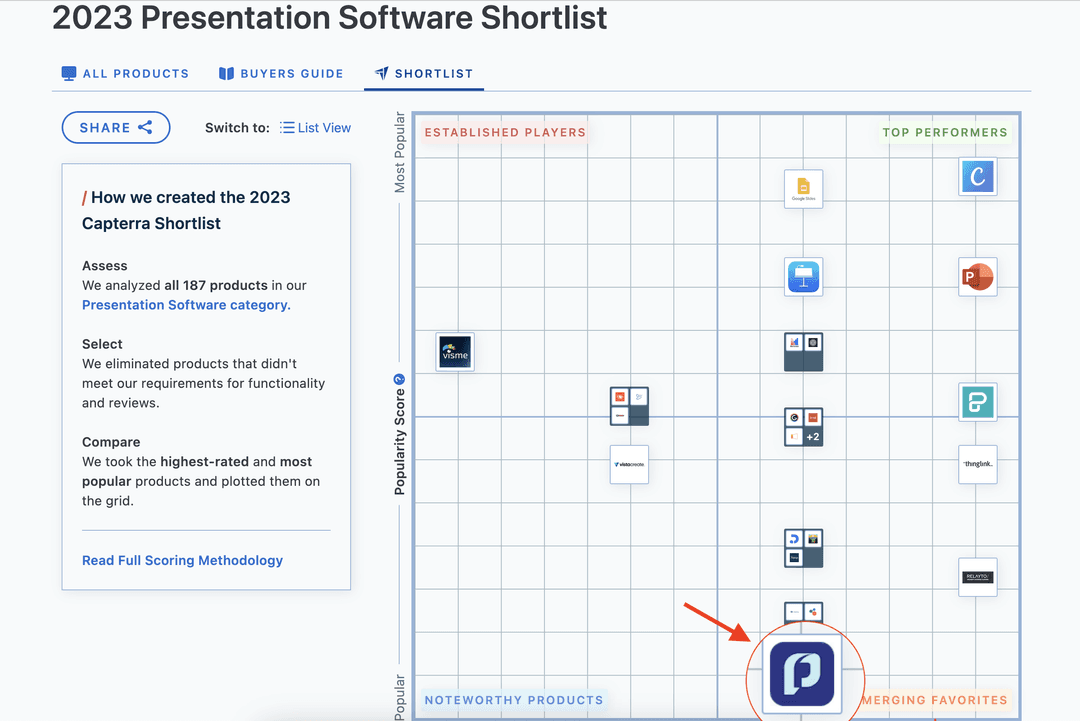 About Premast
Premast is a presentation design platform that helps you create beautiful, professional presentations without any prior design experience. With Premast, you can choose from a library of over 10,000 templates and graphics, customize your designs with your own text, images, and videos, collaborate with others on your designs, and present your designs with ease. Premast is committed to providing an all-encompassing platform that caters to the diverse needs of presenters worldwide. Try Now
Premast understands the importance of brand consistency. That's why it empowers you to upload your brand assets, including logos and colors, effortlessly accessing them within the Premast app and plugin. Customization becomes a breeze as you effortlessly align your presentations with your brand identity, creating a cohesive and unforgettable visual experience.
But that's not all – Premast's customizable icons and graphics library is a treasure trove of visual delight. With a remarkable collection of high-quality icons and graphics in SVG format, the power to transform your slides into captivating masterpieces rests in your hands. Unleash your imagination, customize with ease, and watch as your presentations come alive with a vibrant visual allure.

But wait, there's more! Premast's cloud storage functionality puts the power of accessibility in your hands. Upload your presentations or ready-made templates to the Premast cloud and enjoy seamless access from anywhere, anytime. Alternatively, the Premast plugin within PowerPoint and Google Slides provides a user-friendly solution for managing and editing your files without breaking a sweat.
---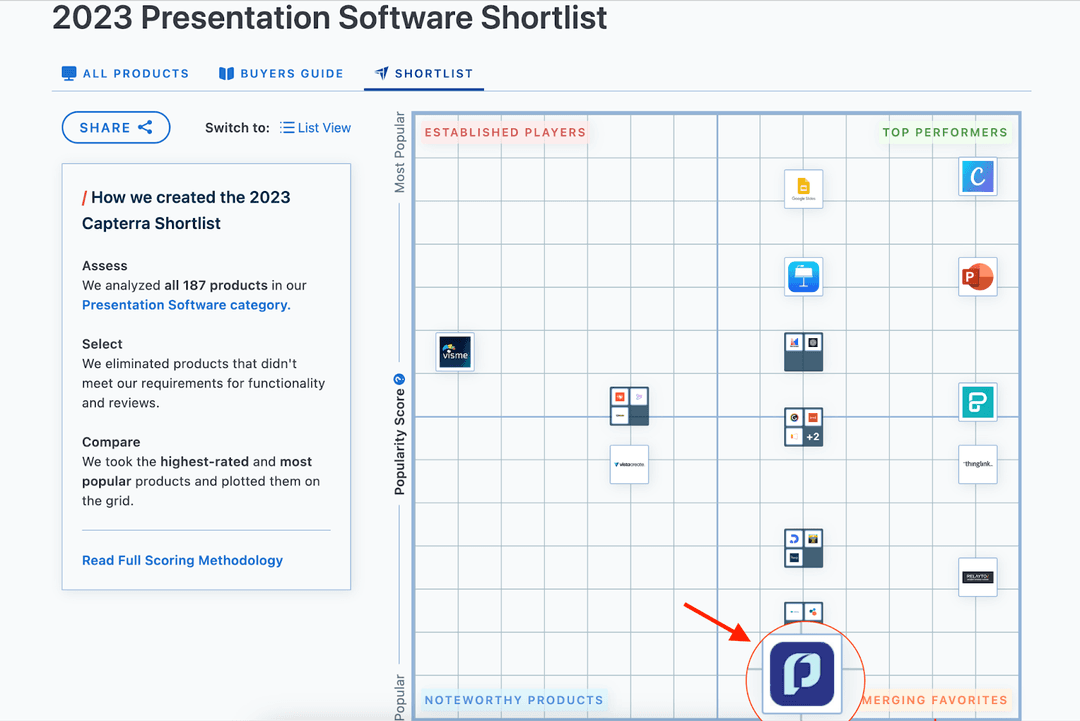 Premast's remarkable achievement of making it onto the Capterra Shortlist for Presentation Software of 2023 is a testament to its unwavering commitment to revolutionizing presentation design. Step into the spotlight and discover the extraordinary capabilities of Premast as you craft presentations that mesmerize, captivate, and leave a lasting impression.
---
To learn more about Premast and embark on your presentation revolution, visit https://premast.com 
Don't miss out on this thrilling journey. Unleash your presentation creativity with Premast and join the ranks of successful presenters who have harnessed the power of extraordinary design.
Spread the word
Start for free.
Design, manage and share your Presentation and branded content