What is the Blockchain & How Does it Work | PPT Template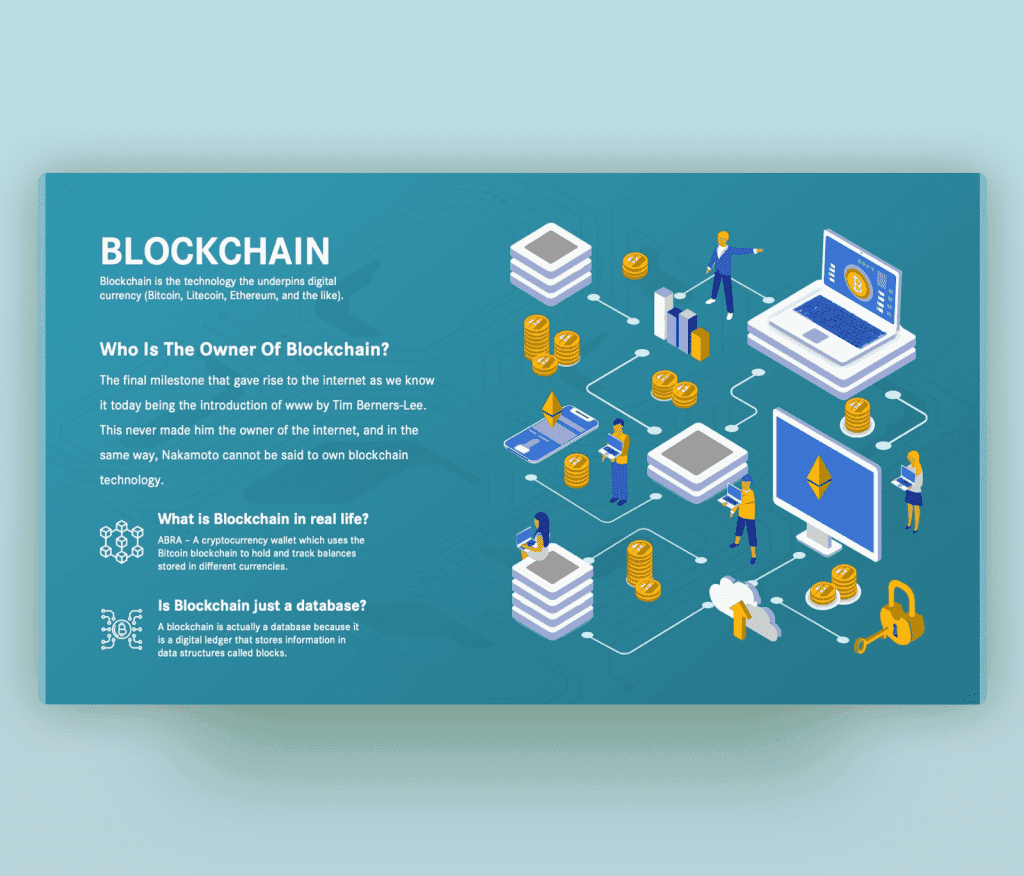 What is the Blockchain?! One of the most searched and reported questions lately, so we tried to get it, in a nutshell, makes it easy to find a proper answer so you can use this slide in multiple purposes like a blockchain technology explained slide for beginners or as an illustration for how blockchain works. You can also edit it and change it's elements to add it to a cryptocurrency PowerPoint presentation templates.
Who Is The Owner Of Blockchain?
The final milestone that gave rise to the internet as we know it today being the introduction of www by Tim Berners-Lee. This never made him the owner of the internet, and in the same way, Nakamoto cannot be said to own blockchain technology.
What is Blockchain in real life?
ABRA – A cryptocurrency wallet which uses the Bitcoin blockchain to hold and track balances stored in different currencies.
Is Blockchain just a database?
A blockchain is actually a database because it is a digital ledger that stores information in data structures called blocks.
---
premast recommendation: check this amazing blockchain presentation
Want Custom Designs?
Get your presentation custom designed by us, starting at just $5 per slide, based on this template or any other style needed
Request for $5