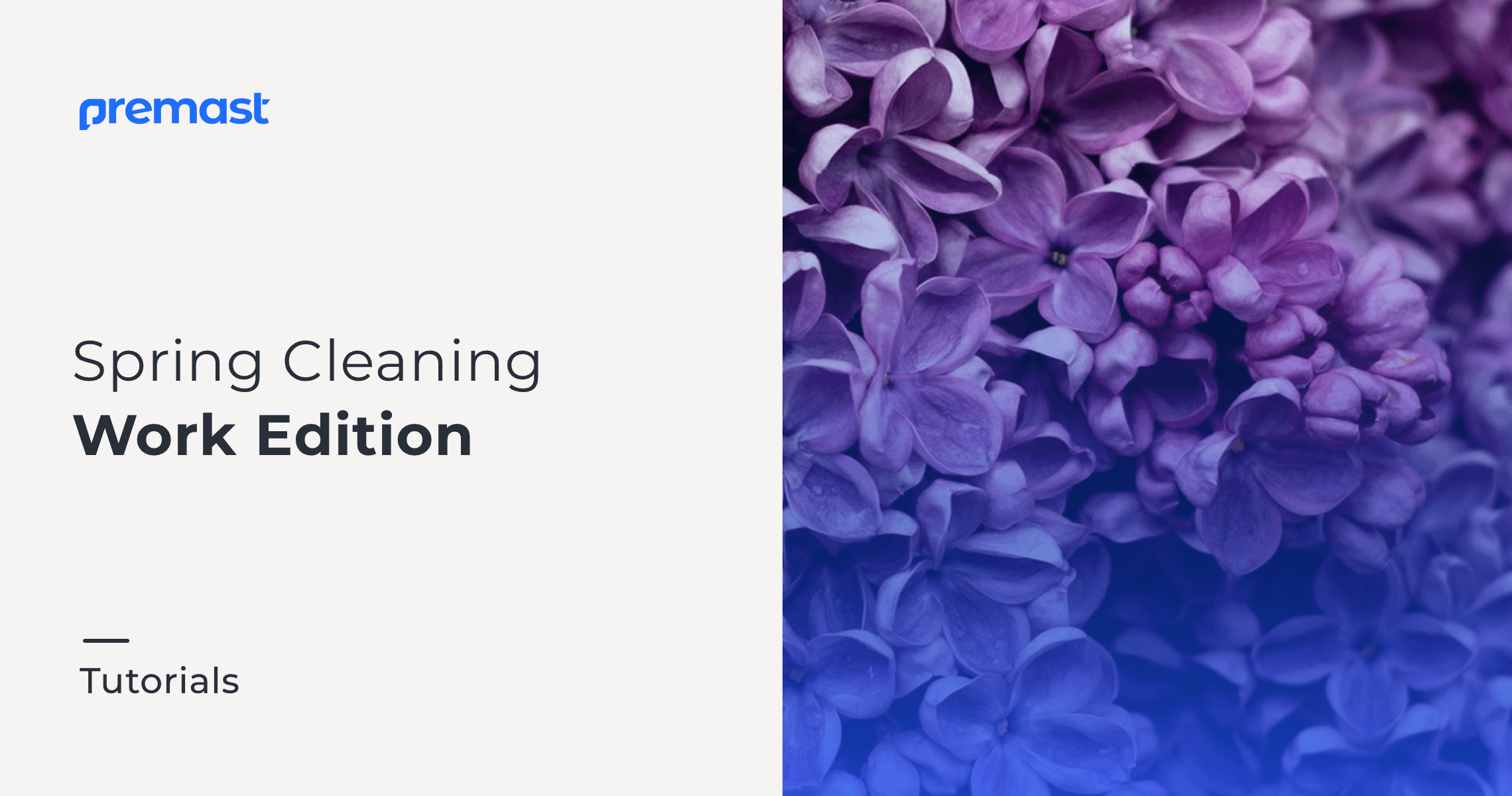 Spring Cleaning: Work Edition
Omnia Abdelgawad
Rise and shine people……….. Spring is here, spring vibes are everywhere. Bringing all the joy, warmth and enthusiasm. Birds are singing, flowers are blooming, kids are ready to search for the nature enjoyment, even your dog is a little extra happy nowadays and you are……!You are what? In the office! Have a dozen of things to get done! Or maybe you are planning you next trip or preparing to your upcoming meeting!Look I'm in your shoe body; spring cleaning is not for us! Spoiler spoiler, it is for every one J
As John Muir said "Spring work is going on with joyful enthusiasm" so now we are going to figure out how us busy working fellows can enjoy spring and feel spring vibes in the following points.
Time Management Time!
Ok energy is high and you have to do a lot of things. First it's not about how much time you are spending on doing a certain thing, it's about you being focus on this thing. So tracking your time will help you identify this. If there is a waste or not, is a start. Great way to do that is using a time log for a couple of days.
Another thing is plan your week ahead and your day a night before, but most important is to get rid of what waste your time. Habits those are no necessary to practice. In another words it's a fresh period of time to reorganize your life and get time in your office planned to produce more and have fun more.
Let's clean our professional profiles
Your Resume, when was the last time you checked it and updated it. Most of us forget to retouch it if not looking for a new job. Actually if you clean it up too, you would find out that you have evolved in specific areas, skills needed to be added. It even clarify where you can head next in your career.
As spring cleaning is all about refreshing and starting over, check your linked in account, change the pic with a more happy professional you. Check your connection and update your profile.
Spring out your work space
Let's start with bringing flowers, it is spring you know!
Seriously some people proved that a chaotic or organized office is not a key of success but it depends on your profession and personality. Decluttering your office is a whole new start. Feeling clean and fresh, I bet you will find your lost pen and unfound pins!
Write down your goals and put them on the wall. Make your desk clear and clean of dust. Spray some scents and get rid of paper. Digitize things up a little. Spring cleaning your electronics.
Do things creatively
Fresh up trying new ways of doing things. Listen to a new style of music while working.  Listen to books instead of reading them in the car. Attend webinars. Use fun and easy to use apps to organize your day and tasks. Even try a new professional style of clothes like a new color or something.
Try using new templates for reporting and presenting your results. Get a jog before going to work or try meditation. Learn mind mapping instead of writing regular plans. Renew yourself and revisit your work goals.
Spread the word
Start for free.
Design, manage and share your Presentation and branded content