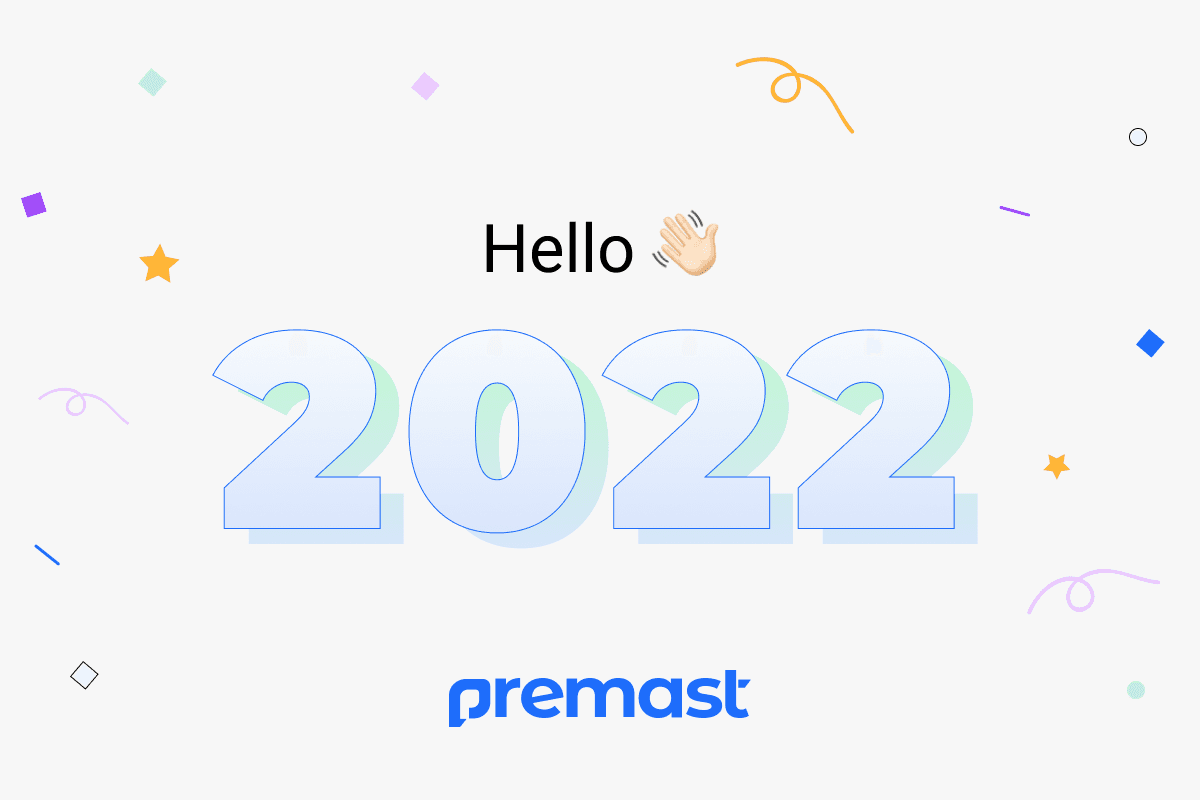 Premast 2022 Hello. To another year togther, a fruitful recap & promising start!
Omnia Abdelgawad
Hello Readers👋
As a start let us say happy new chapter and shall you be excited like us for many upcoming years. 2021 was big for Premast and we believe 2022 is going to be even bigger. We had a blast seeing how Premast Plus grew with you guys joining, using, and experimenting with new features and tools. With an 80% growth rate of our users around the world, +100k downloads during last year, and continued inspiration to create more.  We are thankful for another awesome year together and to another one, growing, developing, and connecting.
2021 great moments and milestones
New Features
We started the year by launching the Premast Plus web app to create a multifaceted platform that helps users to have more flexibility and accessibility to all the cool features we are developing. You as a user can easily manage and organize your own design assets and access them easily inside your designing tool. an so we introduced the following
Favorites to add all your favorite items, templates, icons, images, gifs, and illustrations and access them with total ease inside your design tool. With no wandering around much to find what you once like.
Brand kit that enables you to create multiple brand kits that include all needed brand assets, such as logos, colors, fonts, and images. With a few clicks, you will get smooth branded designs that speak for your business. Another cool thing is that all brand kits are shareable whether by a public link or invitation to edit or view the kit.
Files that once was called collections, but we found that files make more sense, right? A way to create a personal library of your own ppt files and images. and again fully accessible inside your design tool.
New integrations Added
Explored new communities and partnerships 
We had a good share of connecting with new users and communities and it was awesome. Starting with getting featured in some blogs to launching new items and exploring new platforms. such as
Getting Featured in Projectium.Network through an interview held with our CEO Momen Elshamy, you can check it out here
AppSumo
Partner up with AppSumo to launch a lifetime deal on their platform. It was an amazing experience ended up with a 5 tacos rating and +60 positive reviews. We are in love with the AppSumo community of users we have here and excited for a lifetime journey we get to have together.
Product Hunt
We are not new to Launching on Product Hunt, as we created a circle of supporters and users that we love to share new features and updates with. Proudly Launched our new Business illustrations Pack at the end of 2021 and got featured as 3rd product of the day🏆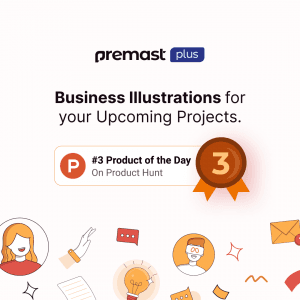 You can check out more News About Premast from here
Our Top  Countries for 2021
United States


India

United Kingdom


China

Japan


Russia


France


Spain


Peru


Philipines


Mexico


Egypt

---
The end of 2021 and the beginning of 2022 🎉
Excited to step in this year with a lot of ideas and actions to create a more incredible experience for our users to design with ease. Be ready in the next few months to see what we have been working for
Already launched the new version of the PowerPoint Plugin
New Look for Plus web app
Improvement in the brand kit and my space
Planning to be on more design tools
Adding new integrations
Our Next Big Thing 😉
The Next Big Thing – Google Slides Plugin
Finally, it's here, Google Slides Plugin, the thing everybody is asking about for a while now. It's ready to be tested. A Google Slides Plugin that gives you access to all the needed design assets inside Google Slides.
Premast Plus Assets Library
Brand Kits
Files
Images and gifs
Don't forget to join our private community for better communication from here
Spread the word
Start for free.
Design, manage and share your Presentation and branded content