Microsoft PowerPoint is a really vital tool that almost 500,000,000 people use around the world. For who doesn't know PowerPoint was initially created in1987 by Robert Gaskins and Dennis Austin under the name of Presenter After this by three months Microsoft acquired PowerPoint for $14 million. Before getting more to know about the PowerPoint design plugin, let's know more about the progress of PowerPoint.
After this PowerPoint head off hard and became one of the most used tools to create content for businesses and public speaking. Of course, now you can use it even more creatively to produce content for various life areas. Part of this evolution is add-ins and plugins that make it easier for you to create presentation designs. In this article, we will introduce 10 of the most efficient and helpful powerpoint design add-in "plugins" that you can install and use to create unlimited designs using PowerPoint.
So if you are one of the millions of people who create 35,000,000 every day, let's explore tools that will make you create more professional PowerPoint designs efficiently.
Best PowerPoint Plugins or add-in helps you to get Creative with your Designs
Okay, let's be a little bias and start with Premast Plus plugin that aims to help you create professional designs in the most efficient and creative ways.
Premast Plus is a tool that provides you with a huge design's assets library. Premast Plus simply gives you the ability to avoid the hassle by finding everything possible you need to design a professional PowerPoint design in one place. All you have to do is just install it in your PowerPoint and you are ready to go. This plus Plug-in is mainly providing the user with a wide range of options by just a few clicks. Not only that but provide you with professional experience where you can use and edit icons, graphics, and ready-made templates.
Premast Plus got featured on Product Hunt among the top 5, which resulted in very useful feedback, you can check it here 
Main Features
Includes Ready-made templates, graphics, icons, images
Can work on (Windows, Mac, Online) PowerPoint
Dark and Light moods
One time Sign up gives you access to all items
The search bar allows you to find any item you want
Add-in capabilities When this add-in is used, it
Can read and make changes to your document
Can send data over the Internet
---
This really popular Add-in is a beneficial tool where you can create timelines so fast. It is professional and versatile.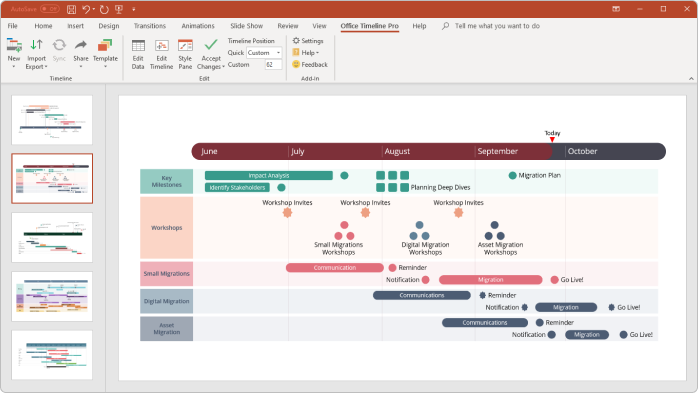 This add-in is free to use with high quality. PowerPoint is a powerful tool to create present documentation such as proposals to customers. Using timelines and Gantt charts is important for any project you are working on or for creating a showcase, a schedule, or an event.
Office Timeline includes a wizard that takes your raw data and turns it into beautiful timelines or Gantt charts in a short manner of time. You can do it manually if you want, but this Office timeline add-in saves you a lot of time.
---
A new Plugin to help you enhance your visuals and have creative PowerPoint slides.
PowerPoint Labs is a tool that saves you much time.  It offers multiple features so that your presentations become more eye-catching. For example, PowerPoint kabs add-in give you the ability to light up a certain space in your slide, add highlight bullets plus it segments the text and background, You can also zoom in on a particular section of your slide, crop a single object out of an image.
It's a tool that both designers and non-designers can totally, it saves time and provide different prospective of PowerPoint usage and enable you in some sections.
---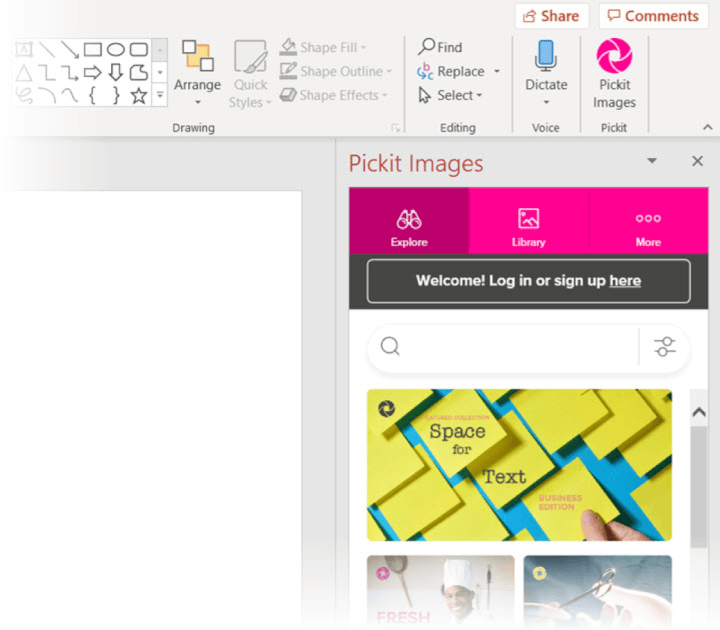 Pickit is sending a clear message of "Saving the world from boring presentations" and they are right, Not only they provide you with images to add to your documents but also they are considered as a DAM system that helps you to communicate with your company. It provides you with a wide range of licensed images and other design elements.
---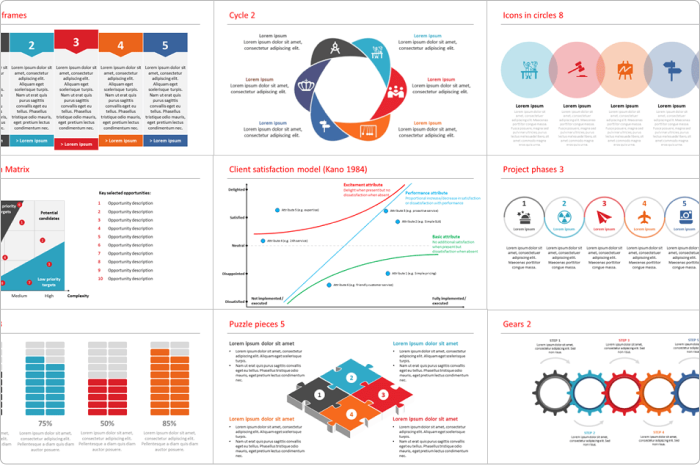 Power User is considered a great add-in that introduces a number of tools that take your presentations to a more professional level visually. You will find ready-made templates, icons, diagrams, and maps included all inside your PowerPoint, and some professional charts such as Waterfall, Marimekko, or Gantt. It enables you to automate tasks such as changing colors, fonts, charts, or alignment automatically for your entire presentation.
---
Pexels is a really helpful add-in that helps you use free professional stock photos inside one place "PowerPoint". You can use the Search by Color option and more filters to find the perfect stock image for your presentation. You can save your favorite images to go back for them any time needed.
---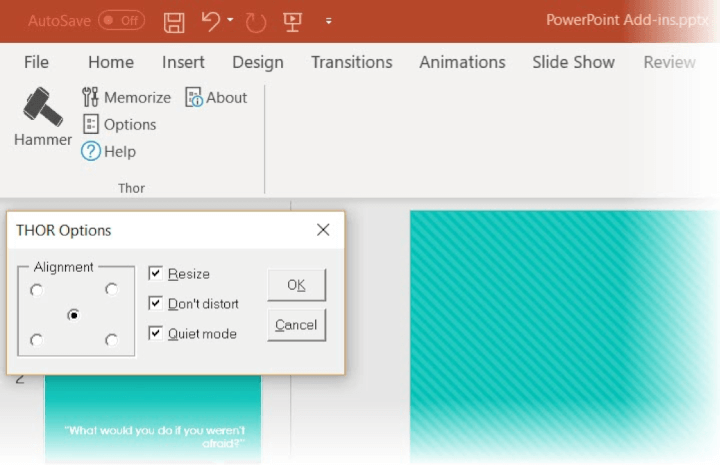 Thor Hammer add-in really nail down your slide together. it solves the common challenge of shapes, logos, and object moving in an unprofessional way. It simply memorizes both size and position of any shape or the size of any slide, then you select that shape or slide and -hammer it-  to the same size and position you previously wanted.
---
MLC speeds up things for you. any tasks in your PowerPoint, like making shapes the same size, copying elements, splitting tables into shapes, and generating charts. You also can export slides to other PowerPoint files. MLC Assets, enable you to have the opportunity to get high-quality assets, where you can use images and icons with high resolution.
---
Slido is a different type of add-in as it is about engaging your audience not enhancing your visuals. It's all about letting your audience Ask questions, and you can gather feedback. You can set up an event or a live poll within your PowerPoint presentation. Slido gives you the ability to display Slido polls or questions on your slides remotely using your smartphone or PC.
---
Slidelizard is another communication add-in. If you are the type of presenter who wants to engage with your audience during your PowerPoint presentation, SlideLizard is a great choice to consider. You simply link your presentation with slidelizard plugin and you can share your slides and additional resources, plus conducting live polls, receive questions and get feedback.
---
Every day new plugins are created and old ones are updated. You are having great Power to create and master your presentations. As it is obvious the above PowerPoint Plugins aim to give you the ability to create professionally.